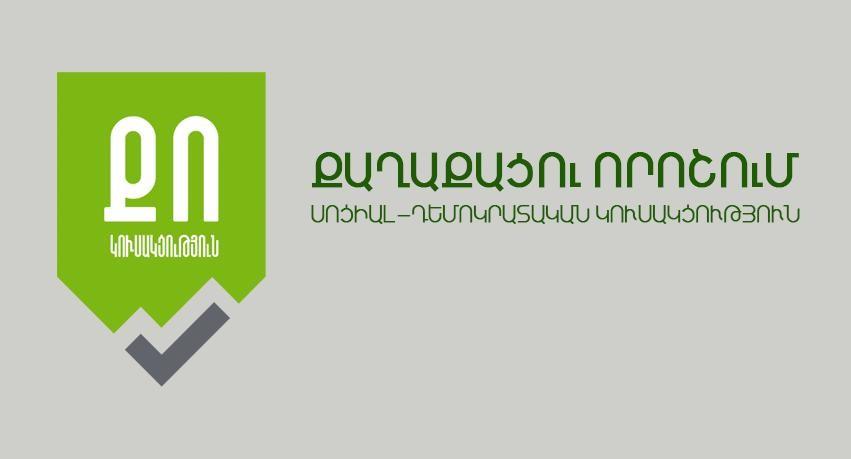 Armenia's Citizen's Decision Party Says Pashinyan Contradicts Himself on Amulsar
Armenia's Citizen's Decision party has issued the following statement on the Amulsar mine issue. (This is an unofficial translation of the Armenian.)
After the revolutionary events of 2018, citizens concerned about Amulsar again formulated a political demand for the cancellation of this mining program.
The problem has economic, legal, social, environmental and other components. At the beginning of the ongoing political process, Prime Minister Nikol Pashinyan, ignoring other components of the problem, simplified the issue to an intolerable degree, reducing it to an environmental problem.
In this context, he offered a simple condition: the mine will not be exploited if environmental risks are discovered. It will operate if such risks are not found.
The above risk identification job was entrusted to experts with the government selected Elard organization.
Even in such primitive conditions, it has been revealed that the operation of the mine is inadmissible.
During a government conference call, Elard experts destroyed the myths being fed us that the environmental risks associated with the mine could be managed.
However, in the days following the videoconference, with the incomprehensible logic of decision-making, the process has moved in the opposite direction to the conditions it had originally proclaimed.
The government, led by the prime minister, is trying to justify its decision to renounce its earlier principle using additional and questionable arguments.
Such a disparity of speech and action can lead to a total crisis of confidence.
We reaffirm our position that Amulsar should not become a mine, and we will do our utmost to see that it doesn't. Given all the arguments so far, we demand the following:
- Revoke the previous environmental impact assessment of the Amulsar mine;
- Review the state policy on metals mining
- Review mining sector legislation
If you found a typo you can notify us by selecting the text area and pressing CTRL+Enter