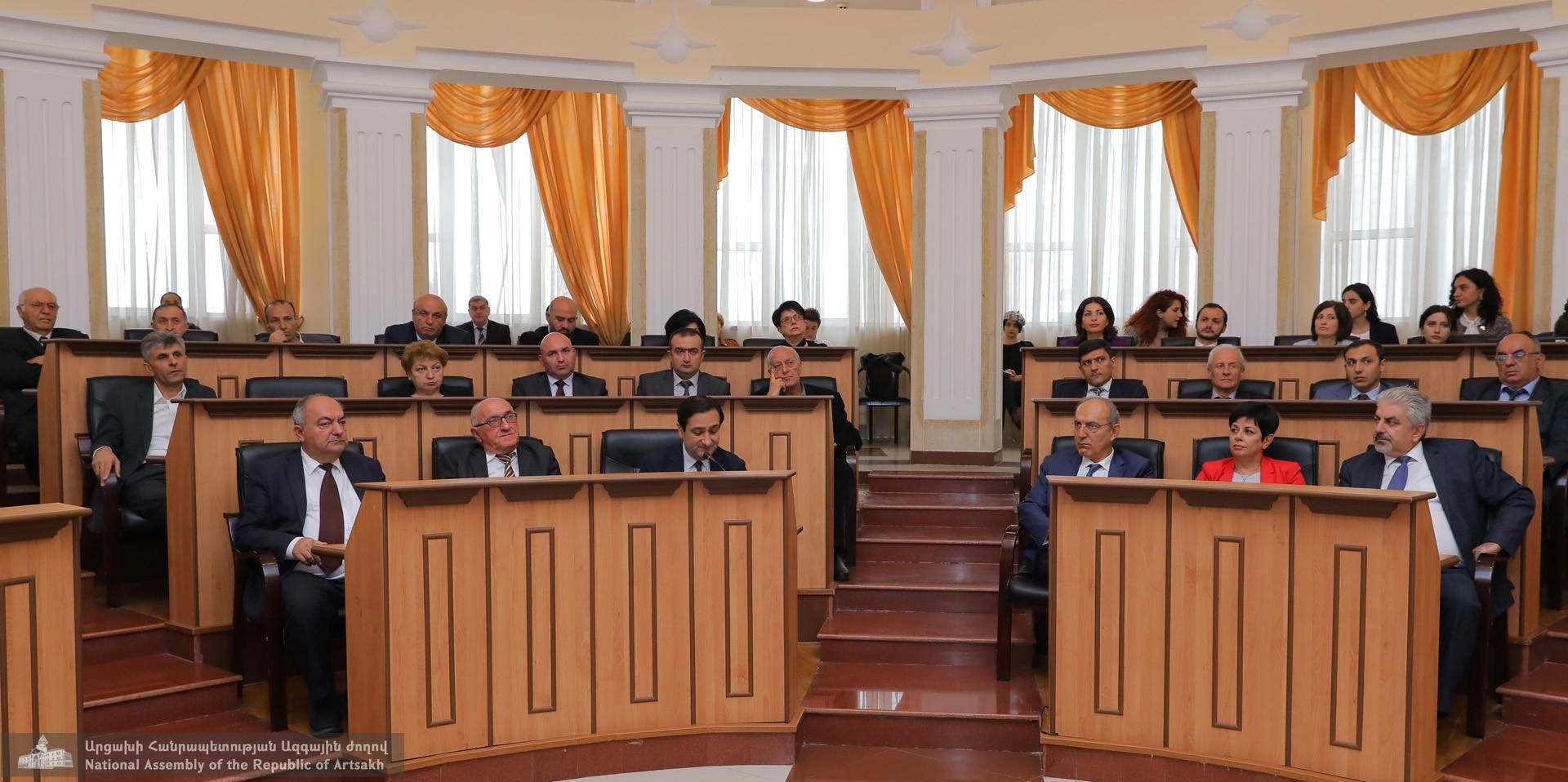 Artsakh and French Parliamentarians Meet in Stepanakert
A meeting took place today in the Artsakh National Assembly between local and visiting French parliamentarians, which was attended by members of the France-Artsakh Friendship Circle.
According to an Artsakh government press release, Speaker of the Artsakh National Assembly and Chairman of the Artsakh-France Friendship Circle Ashot Ghulyan praised the work done by Artsakh's friends in France in disseminating information about Artsakh and voicing support for the rights of the people of Artsakh.
"I can say with confidence that the most active sector in the foreign relations of the Artsakh Parliament is the French one, and the Framework of Friendship is the most established institutional structure. And we have all the prerequisites for pushing forward the common agenda, expanding the scope of cooperation, involving both broader political and public groups," Ghulyan emphasized.
Speaking about the delegation's visit, French MP Valérie Boyer, a founding member of the France-Artsakh Friendship Framework, said they would talk about what they saw in Artsakh when they returned home.
"We must tell about the conflict that is being forgotten by the world. You are an example of struggle, resistance, democracy in this difficult part of the world," Boyer said.