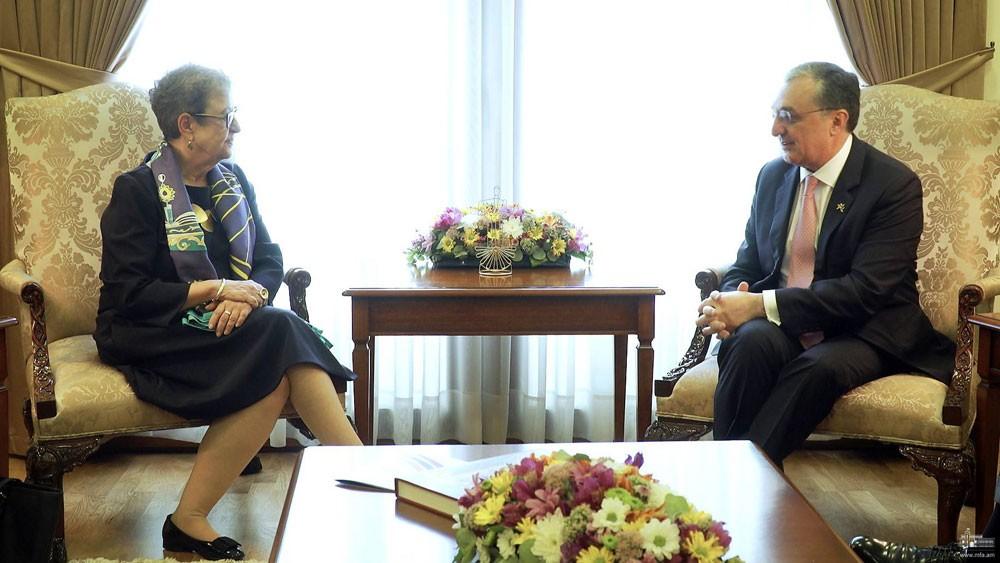 New EU Delegation Head Hands Credentials to Foreign Minister Mnatsakanyan
Ambassador Andrea Viktorin, the newly appointed Head of the EU Delegation to Armenia, today presented copies of her credentials to Armenian Minister of Foreign Affairs Zohrab Mnatsakanyan.
Minister Mnatsakanyan congratulated the EU Ambassador on her important mission, underlining his confidence that the ambassador will contribute to the further deepening and development of the Armenia-EU partnership.
Mnatsakanyan, according to an official Armenian press release, described the ambitious reform agenda adopted by the government, emphasizing the importance of EU support for its implementation.
The interlocutors discussed a wide range of issues related to the Armenia-EU partnership agenda
They also exchanged views on the joint development of the Eastern Partnership agenda from 2020 onwards.
Mnatsakanyan touched upon the preparatory works of the Yerevan Conference dedicated to the 10th Anniversary of the Eastern Partnership on October 9.