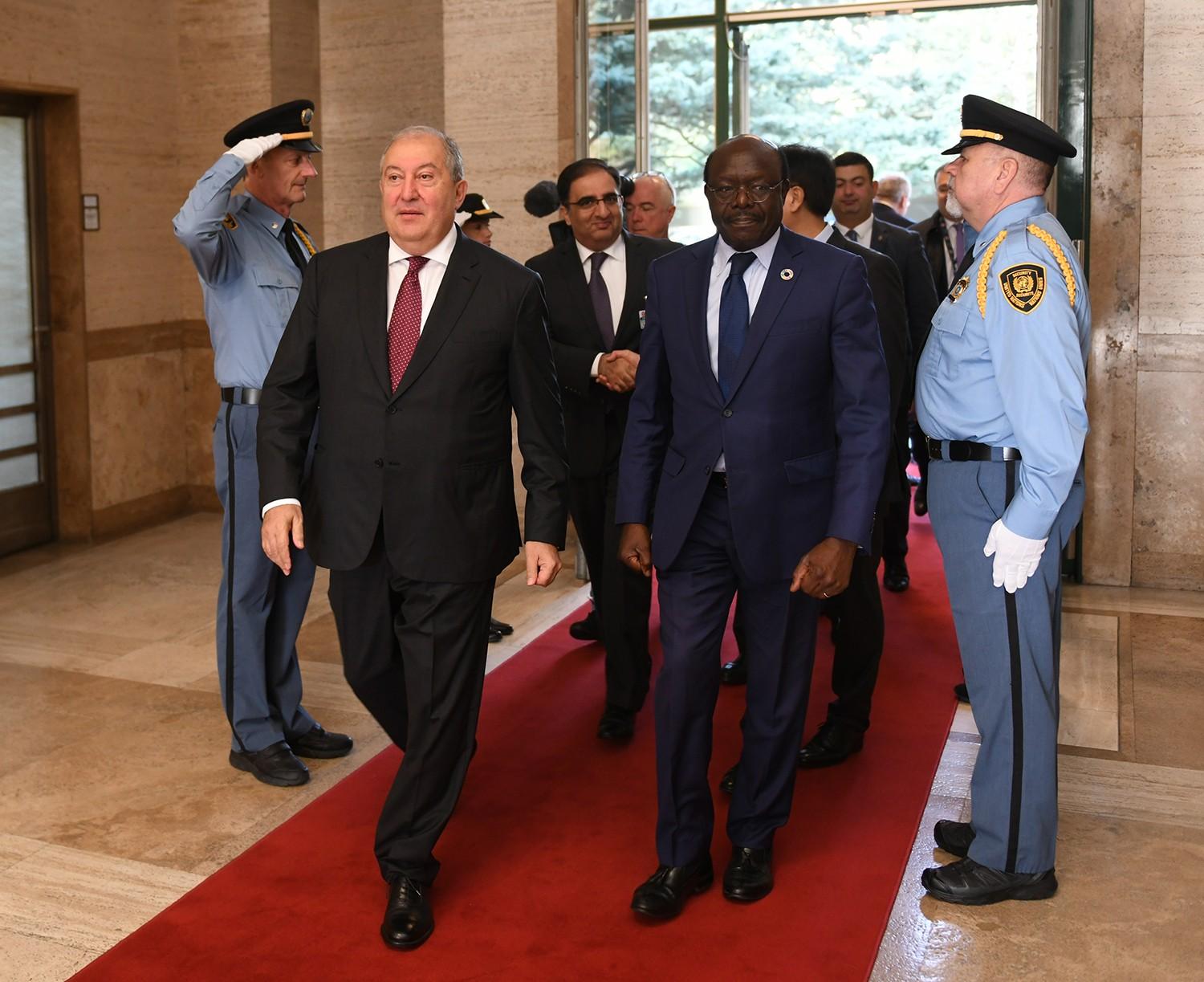 Armenian President Elected Chair of UNCTAD Panel of Eminent Persons
Armenian President Armen Sarkissian has been elected Chair of the UNCTAD (United Nations Conference on Trade and Development) Panel of Eminent Persons.
Sarkissian, now in Switzerland on a working visit, participated in the UNCTAD Panel of Eminent Persons (UNCTAD Panel) in Geneva today at the UN Headquarters.
The panel, first established in 2005 and reconvened in 2011, advise the UNCTAD Secretary-General on how to meet the key and emerging economic development challenges of today, and provide concrete ideas for international initiatives on how to deal with them, and how to strategically position UNCTAD in this context.