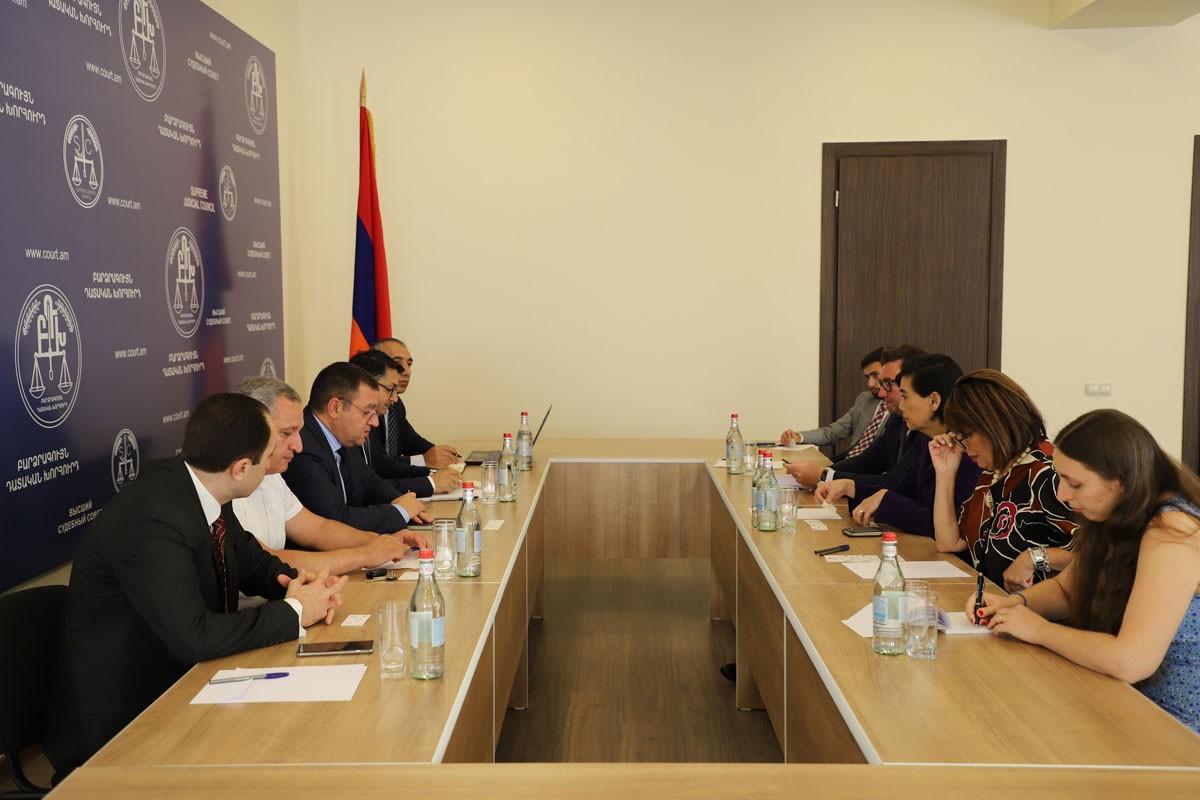 Members of Supreme Judicial Council Meet with Visiting U.S. Congresswomen
Armenian Supreme Judicial Council Chairman Ruben Vardazaryan, and members Grigor Bekmezyan, Sergey Chichoyan and Hayk Hovhannisyan, today discussed judicial matters with visiting U.S. Congresswoman Jackie Speier (Co-Chair of the Congressional Caucus on Armenian Issues) and Congresswoman Judy Chu, a member of the Caucus.
Speier and Chu were interested in the disciplinary procedures for judges, issues related to their property and well-being, as well as the Council's role in ensuring the right to a fair trial and effective justice system in Armenia.
It was noted by the Board that late justice is ineffective justice, and that the Supreme Judicial Council is working to ensure the effectiveness of reasonable timeframes.
In his remarks, the Vardazaryan noted that to make all the components of a fair trial more effective it is necessary to increase the number of judges at least three times, while today there are 13 vacancies for judges.
Congresswoman Jackie Speier thanked the Council for hosting them and emphasized their determination to work effectively with the Supreme Judicial Council.
At the end of the meeting Supreme Judicial Council Chairman Vardazaryan noted that he and his colleagues are open to further constructive discussion of any issue in the future.