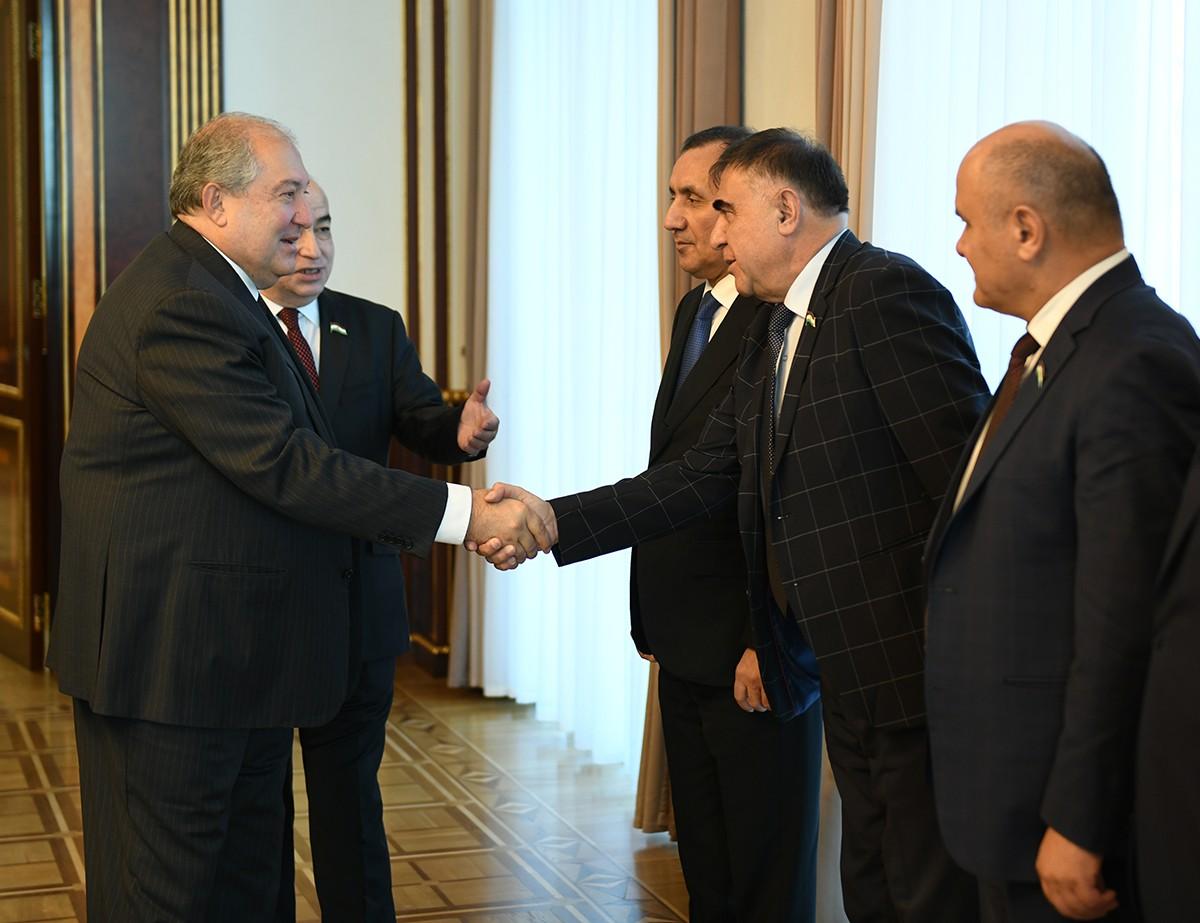 Armenian President Hosts Tajikistan Parliamentary Delegation
Armenian President Armen Sarkissian today, in Yerevan, hosted a delegation led by Shukurjon Zuhurov, Chairman of the National Assembly of Tajikistan.
Sarkissian, according to his official website, underlined the importance of ongoing political dialogue between Yerevan and Dushanbe, as well as the intensification of the traditionally warm relations and inter-parliamentary ties between the two countries.
The Armenian noted that the current level of cooperation must be raised, given that the potential for mutually beneficial projects is great.
"Old relations and friendship will be appreciated tomorrow or the next day. We must take seriously the wonderful history of friendship between our peoples," Sarkissian said.
Shukurjon Zuhurov, noting that this is the first visit of the Speaker of the Tajik Parliament to Armenia, expressed confidence that it would lead to the deepening of bilateral relations between the two countries.
He noted that Armenians have been living in Tajikistan for a long time and have always taken an active part in the country's public administration system, in various areas of public life.