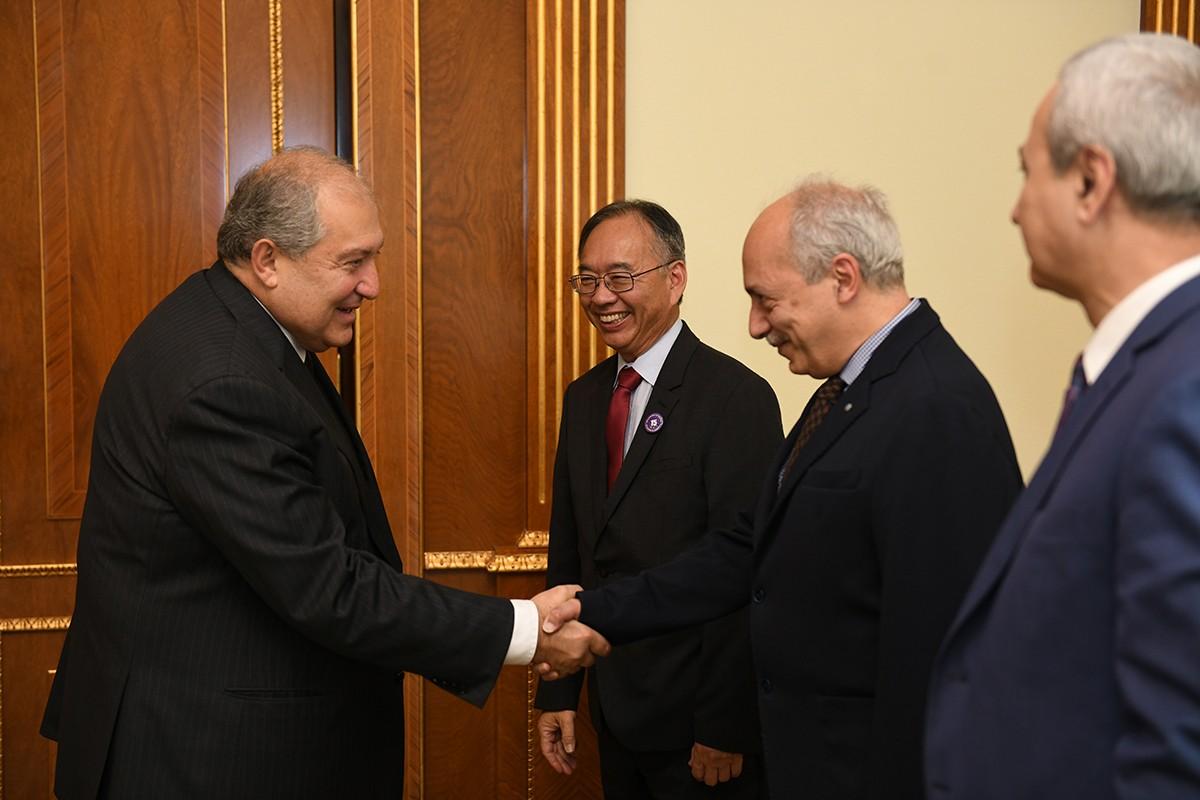 Synopsys Armenia to Open Gyumri Branch
Armenian President Armen Sarkissian today, in Yerevan, hosted Synopsys CEO Chi-Foon Chan, and Synopsys Armenia President Yervant Zorian and Director Hovik Musayelyan.
According to President Sarkissian's website, the guests briefed him on upcoming Synopsys Armenia programs.
Chi-Foon Chan said that during his visit to Armenia, he plans to visit Gyumri, Armenia's second largest city.
Synopsys Armenia wants to open a branch there and has already begun implementing educational and training programs for both the Gyumri branch of the National Polytechnic University of Armenia and for interested students and graduates of other colleges and universities.
"Synopsys Armenia has made great changes and progress in recent years, with many leading programs developed here. That is why we intend to expand our activities in Gyumri as well," Chi-Foon Chan said.
Photo (from left): President Sarkissian, Chi-Fon Chan, Yervant Zorian, Hovik Musayelyan