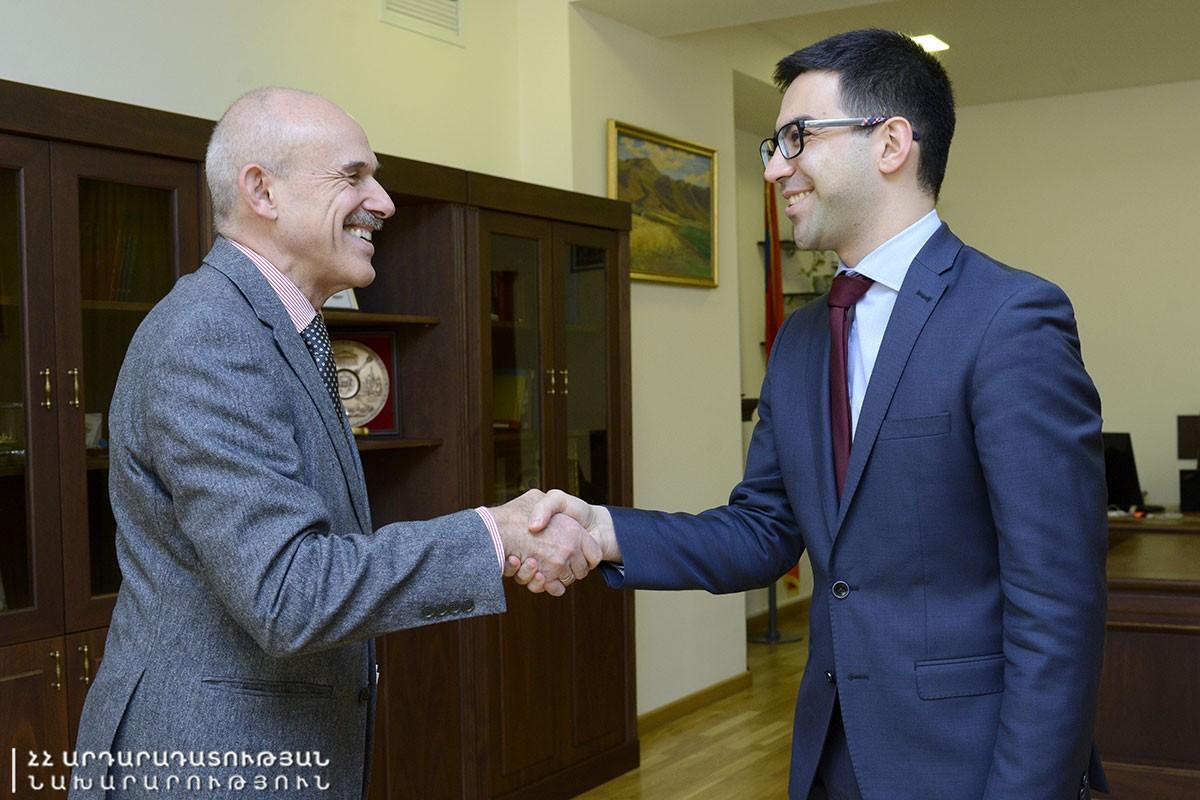 Armenian Justice Minister and German Ambassador Discuss Reform Process
Armenian Minister of Justice Rustam Badasyan today, in Yerevan, met with German Ambassador to Armenia Michael Banzhaf and discussed the state of the Armenian government's reform agenda.
Minister Badasyan, according to a ministry press release, thanked the German Government for its support and effective partnership with Armenia, including cooperation with the European Union, and presented the Government's intensive reform agenda on judicial, anti-corruption, human rights and penitentiary spheres.
Ambassador Banzhaf thanked Badasyan for organizing the meeting and noted that the Ministry of Justice has a great mission when it comes to building the rule of law in Armenia.
In this context, Ambassador Banzhaf was interested in the process of drafting new Criminal, Criminal Proceedings and new penal code.