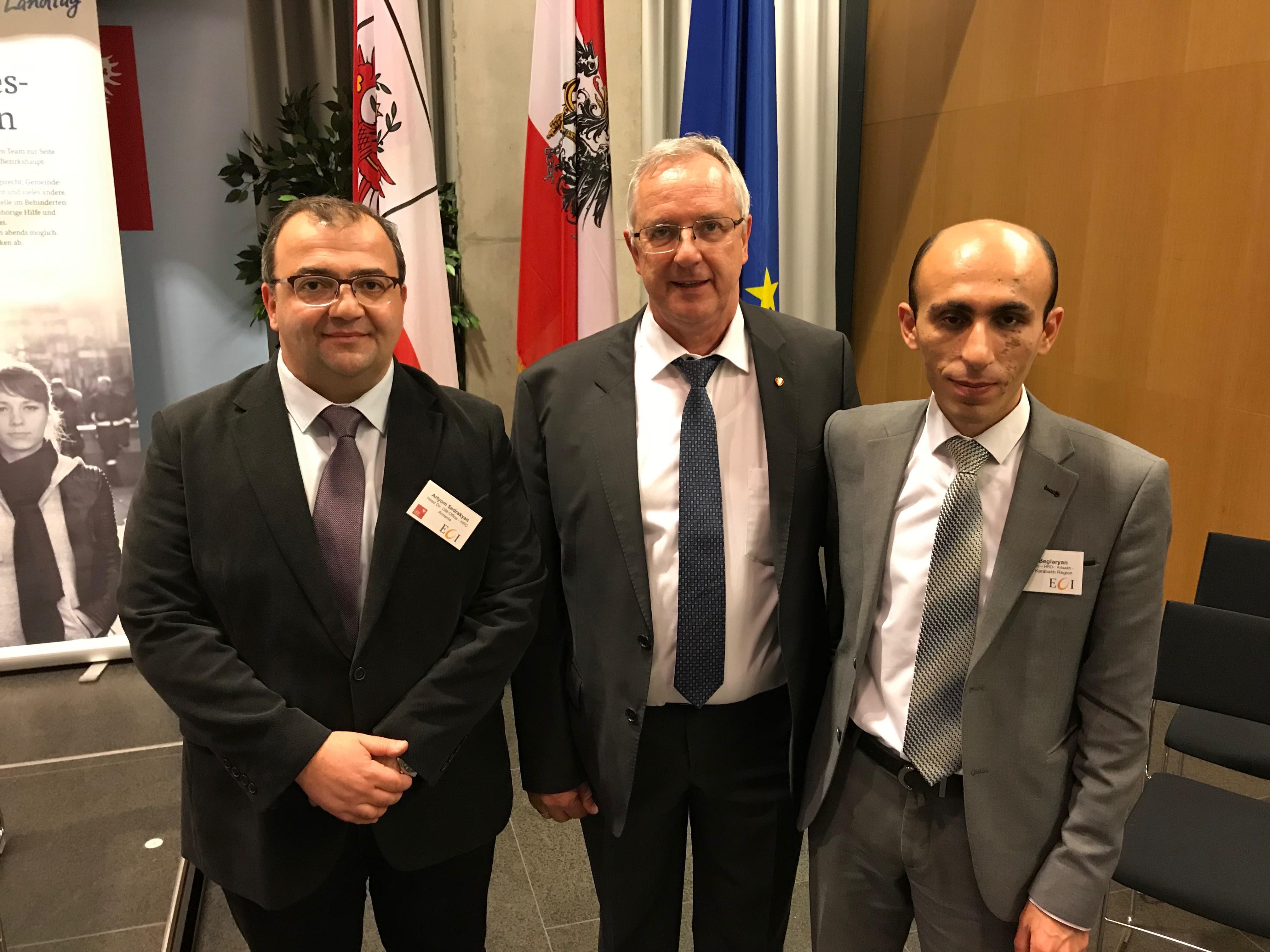 Artsakh Human Rights Defender Attends European Ombudsman Institute Conference in Austria
Artsakh Human Rights Defender Artak Beglaryan yesterday, in Innsbruck, Austria, attended an European Ombudsman Institute conference dedicated to the role of ombudsmen in strengthening democracy and civil society.
Beglaryan, according to a statement released by his office, raised the issue of international isolation of unrecognized states, stressing that it had a negative impact on the strengthening of democratic institutions.
He argued that in spite of the provisions contained in internationally recognized documents, the international community is against the principle of universality of human rights.
Joseph Siegel, Secretary-General of the European Ombudsman's Institute, said that his organization believes that human rights have no borders.
He expressed the conviction that inclusion contributes to the protection of human rights and the strengthening of democracy.