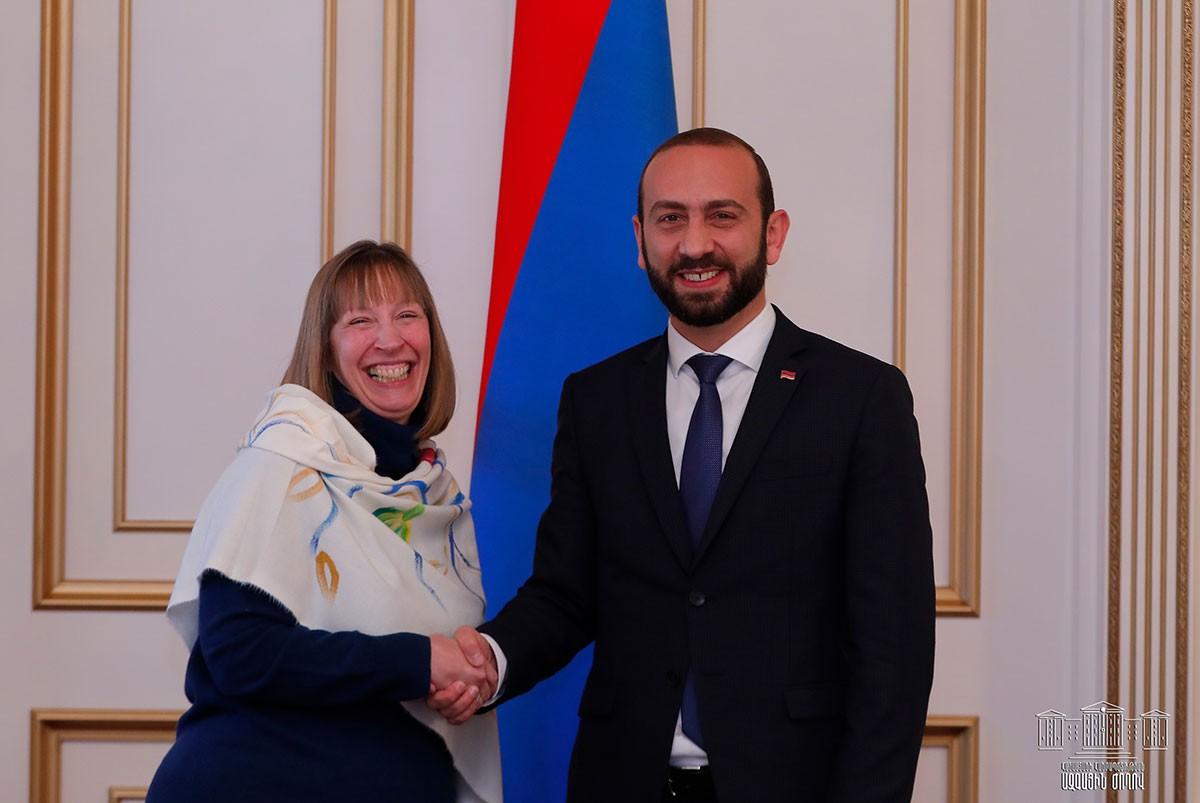 U.S. Ambassador Reaffirms Full Support to Armenia and Reform Process
On November 8, Armenian Parliamentary Speaker Ararat Mirzoyan met with the US Ambassador to Armenia Lynn Tracy, and referred to the recent passage of Resolution 296 (Armenian Genocide recognition) by the U. S. House of Representatives, noting that "it was a very important step not only for Armenia, but for the U.S. and for all humanity".
" We all know that it is only possible to prevent the repetition of such crimes by recognizing and condemning such crimes. I hope that in the foreseeable future this process will come to an end, and we can close this page," Mirzoyan said according to a government press release.
Mirzoyan welcomed the 40% increase of US financial assistance to Armenia and noted that the areas for which this assistance is intended are extremely important for Armenia: the fight against corruption, human rights protection, energy reforms and more.
The parliamentary speaker said that the democratic developments that took place and are taking place in Armenia are a new basis for bringing the relations between Armenia and the US to a new level and developing further.
Ambassador Tracy noted that she was pleased with the increase in financial support provided to Armenia and suggested discussing the details of its use.
During the meeting, reference was made to the fight against corruption, judicial and police reforms, cooperation during legislative reforms, as well as new US-supported programs, particularly in tourism, water resources management, IT, agriculture, and several other areas.
Ambassador Tracy reaffirmed the full support of the United States to the Armenian government and democratic reforms taking place in Armenia.
If you found a typo you can notify us by selecting the text area and pressing CTRL+Enter