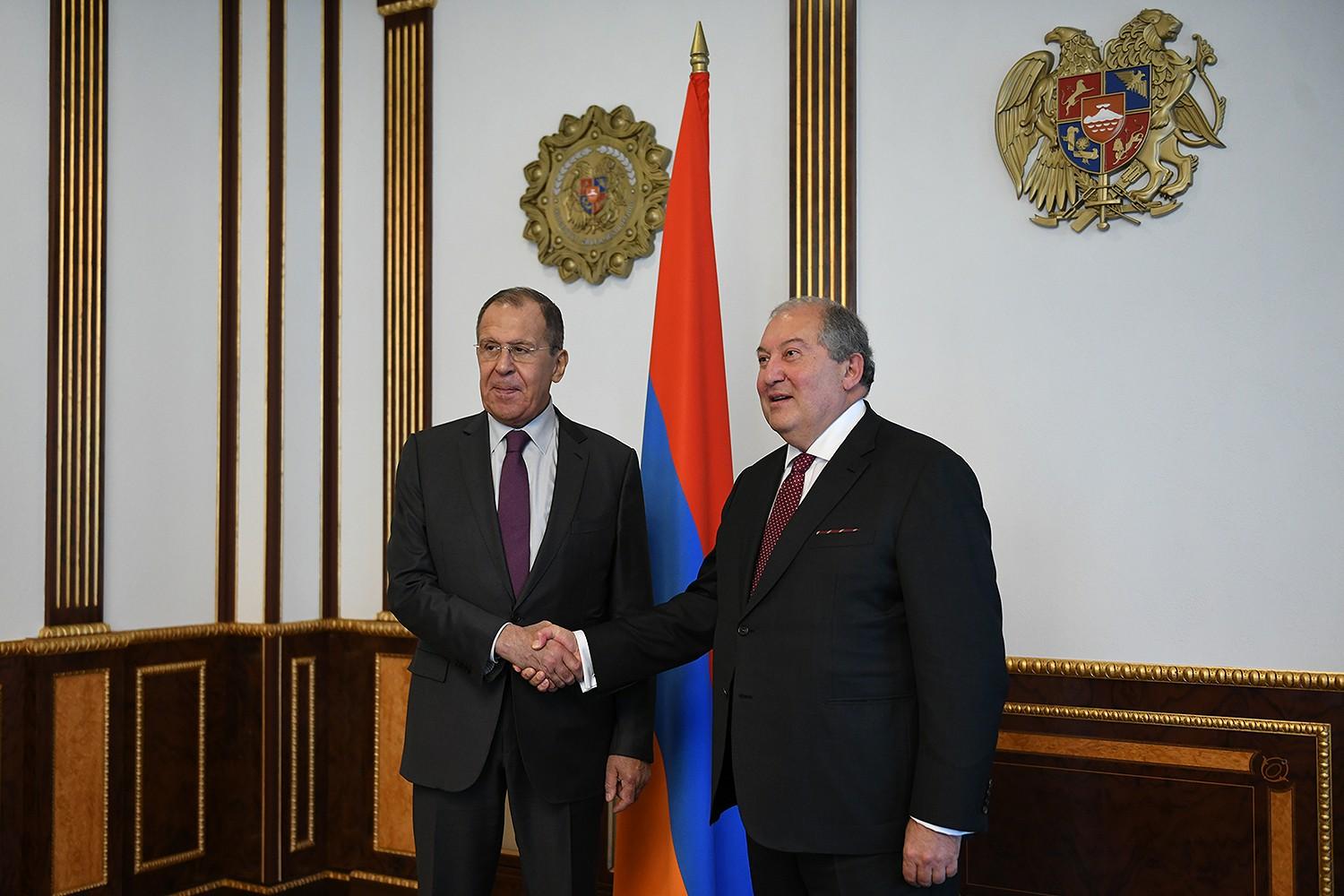 Armenian President Hosts Visiting Russian Foreign Minister Lavrov
Armenian President Armen Sarkissian today received Russian Foreign Minister Sergey Lavrov and members of his delegation.
Welcoming the guest, both as a high-ranking official of an ally and a long-time friend, President Sarkissian noted that relations between Armenia and Russia are developing dynamically.
Sarkissian, according to an Armenian government press release, underlined that Sergey Lavrov, as Russian Foreign Minister has greatly contributed to the strengthening of Armenian-Russian friendship.
Sarkissian recalled his first meeting with Lavrov some 25 years ago in New York, when he held the post of Russian Permanent Representative to the UN.
The Armenian president asked Lavrov to convey his warm greetings to Russian President Vladimir Putin.
Expressing gratitude for the warm welcome, Lavrov conveyed Putin's best wishes to President Sarkissian. "This is evidence of our firm commitment to deepen allied relations and strategic partnership in all areas," Lavrov said.
Speaking about cooperation prospects, President Sarkissian talked about a number of events to be held in Armenia next year, including the Armenian Summit of Thoughts, the 6th STARMUS International Festival, and highlighted the importance of cooperation in this context.