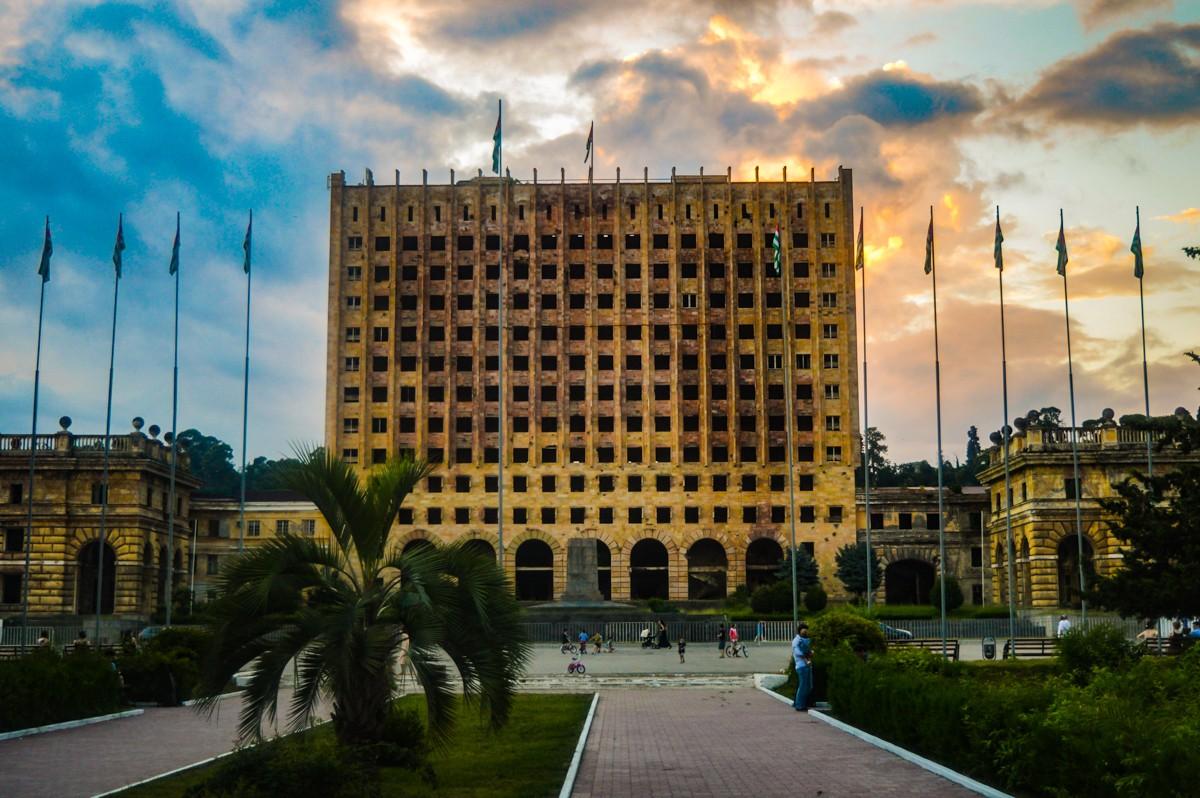 Returning Home: from Where One Was Deported (Abkhazia)
Government of Abkhazia prioritized repatriation of ethnic Abkhazians after separating from Georgia in 1992. The conflict in Syria created a difficult situation and many people decided to move and settle in Abkhazia.
I interviewed three Abkhaz return migrants from Syria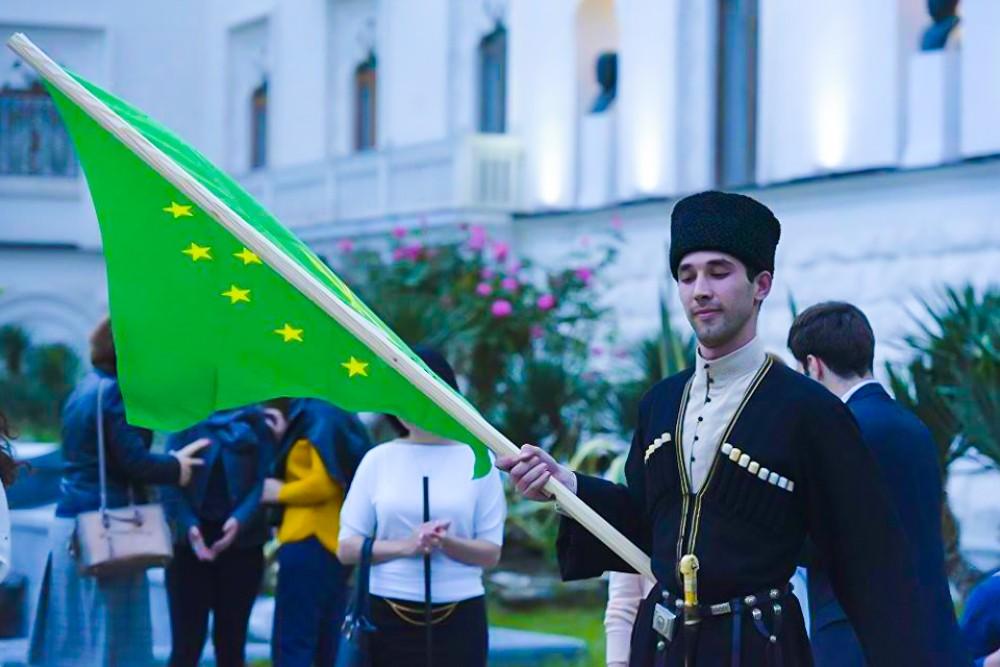 Omar Shakush (Khagush) is 27 years old, he has been living in Abkhazia since 2013. Omar came to Abkhazia with his parents and brother. He is now married and works in the Abkhazian State Television.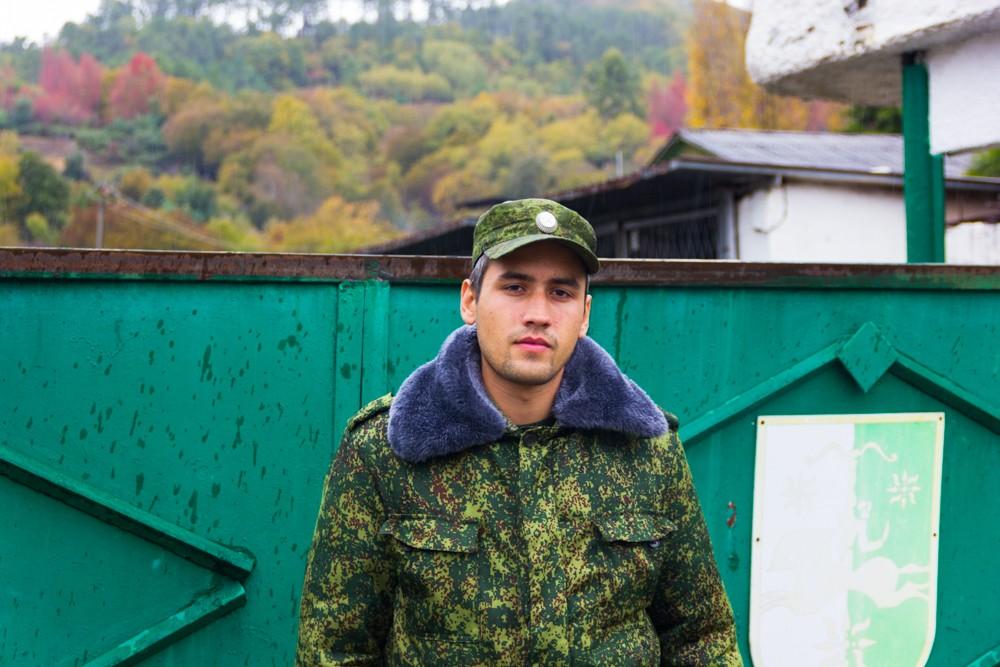 Andrey Anua (23) has been living in Abkhazia since 2012. He came to Abkhazia with his family. Andrey currently serves in the Abkhazian army.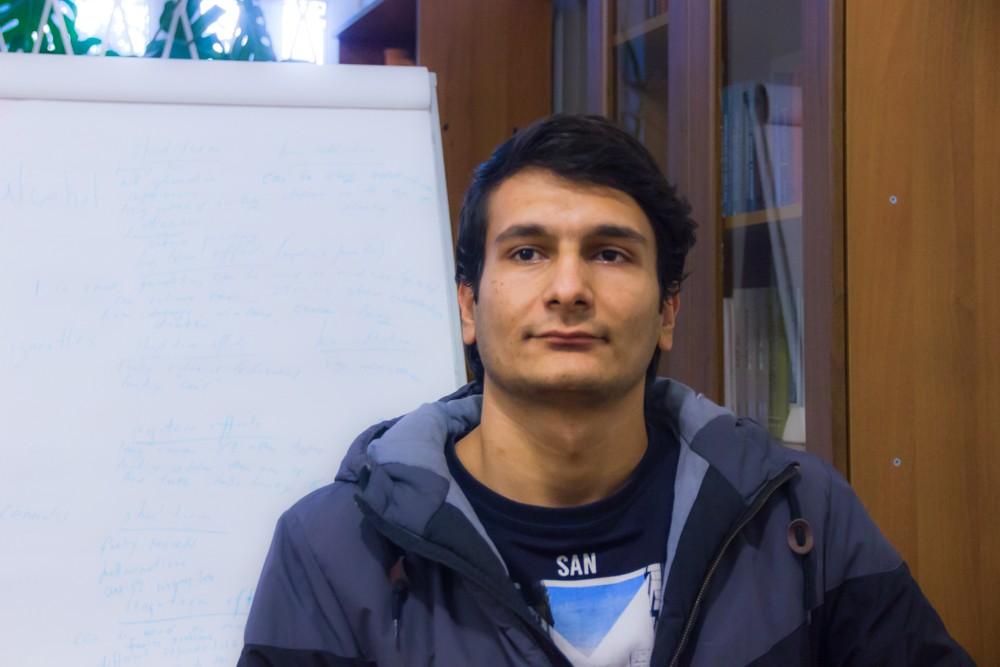 Mohammad Bairam (22) has been living in Abkhazia since 2012, he came to Abkhazia with his parents. He is a final year student at the Abkhazian State University, Faculty of Philology, he specializes in Theory and methods of teaching foreign languages.
Omar
When we arrived to Abkhazia, our group settled in a hotel in Gudauta, where we were welcomed by the head of the State Committee for Repatriation, representatives of the Abkhazian Ministry of Foreign Affairs and the Syrians who arrived before us in previous groups. The welcome was very nice, I even remember our reception on the Abkhaz-Russian border with the Abkhaz flags. If we compare the way we were welcomed and the opportunity we had after we emerged from a crisis and a war, with the difficulties that the Syrian refugees have faced migrating to the EU countries, I think that we came without losing our honor and dignity. I had a very beautiful first feeling because I felt that we were welcomed here and that I was not a stranger to them, that they were happy and waiting for our arrival.
Andrey
I am currently serving in the Abkhazian army, doing my duty. I had the option of not joining the army but I decided to join it by myself without being forced from anyone.
Mohammad
What surprised me the most when I arrived here is the view of houses destroyed by the war that broke out 25 years ago, and the traces of bullets are still on the houses, and that the effects of the destruction are still noticeable. What I mean is that they did not try to remove it. The war is finished, but you are still talking about the aftermath of the war. Why don't you get rid of the effects of the war in order to prove that you want to change and move forward? Why not try to remove the traces of war?
Do you feel at home here?
Omar
Speaking about "home", there are several aspects of this topic. If we talk about society's perception of the Syrians in European countries, they are seen as refugees. As for us here, we do not feel like refugees, and this is the most important thing. This is something that psychologically feels different when they call you a brother from Syria, or a refugee that came to us from Syria. So am I home? I do not feel alienated.
Andrey
Of course I feel at home here, because my ancestors have emigrated from here. However I feel that Syria is my home too, but my roots are from here so I feel that I am in my house here. My motherland is Abkhazia.
Mohammad
I feel comfortable here. Of course I want to travel and visit other places but I feel I will be back here.
Have you ever dreamt of migrating here?
Omar
Frankly, I did not expect to come here during the war, but I had dreamt of coming here since the Caucasus was the land of my ancestors and I wanted to see and explore it.
Andrey
Since the school days back in Syria, I have been thinking about migrating and returning to Abkhazia, but I did not have the opportunity to come here until the beginning of the war in Syria.
Mohammad
I've never dreamt before that I would move to Abkhazia. It was possible to come here to visit my uncle, but I didn't have the idea of moving here permanently leaving everything we had back there.
Did you know about the conflict here?
Omar
I knew about the Georgian-Abkhaz war from my family, my uncles and my relatives. I was a year old when the war broke out here. I know that some Abkhaz Syrians came to defend Abkhazia and some of them died in the war . Of course, I knew about the war in Abkhazia.
Andrey
Yes, I knew about the conflict.
Mohammad
Since my uncle was here before the war, I knew about the Georgian-Abkhaz war, but without much detail.
If you had the opportunity to change one thing here, what would it be?
Omar
I would contribute so that Abkhazia gets international recognition. For the state to be officially drawn on the map, and not only exist as an unrecognized country. I would like for the Abkhaz people to have freedom of movement and travel, as I think that this will help Abkhazia to prosper. And I would like for everyone to be able to visit Abkhazia and see it for real. I've met with foreigners who visited Abkhazia for the first time, they had the idea that Abkhazia was in a state of conflict and in a difficult condition. However they were positively surprised when they visited it.
Andrey
I would change the school system. In my opinion, if it remains as it is now, nothing will change in the future. The most important thing now is the issue of the upcoming generation. If I can change this, I will change it.
Mohammad
If I could change one thing in Abkhazia, I would change the system of education and the school curriculum, because the level of education here is not enough. They do not focus on the information that will be useful for the student in the future. Even tests are not so serious. So I would like to change the education system, because I think that the upcoming generation is on the wrong path and their principles are wrong. This is what I would like to change.
What do you miss most back in Syria?
Omar
My friends, my relatives, and my job, which I had to leave because of the war.
Andrey
My house, my neighborhood, my friends, and the places where I used to spend my time.
Mohammad
Syrian cuisine and the atmosphere in general.
_________________________
Anzor Aryutaa
If you found a typo you can notify us by selecting the text area and pressing CTRL+Enter