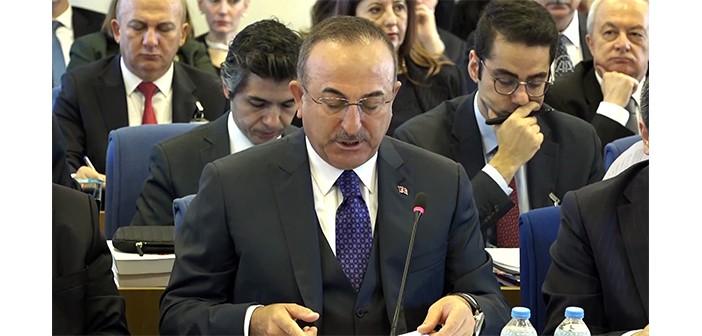 Turkish Foreign Minister: Conditions to Open Border with Armenia Don't Exist
Turkish Foreign Minister Mevlüt Çavuşoğlu, responding to a question posed by HDP MP Garo Paylan, said that Ankara is not ready to open its border with neighboring Armenia.
Paylan had submitted a written inquiry to Çavuşoğlu, asking him what Turkey thought about Armenian Prime Minister Nikol Pashinyan, given the latter's statement that Armenia is ready to launch talks with Turkey without preconditions.
The exchange took place in the Turkish parliament, during a budget debate.
Çavuşoğlu noted that Turkey's decision to close the border with Armenia was the result of Armenia's occupation of Azerbaijani lands in 1993.
"For more than 26 years, Armenia's aggressive policy has continued. Consequently, there are no favorable conditions for abolishing this decision. A precondition for the normalization of Turkey-Armenia relations is the taking of clear steps to resolve the Nagorno Karabakh conflict. In fact, Prime Minister Pashinyan came to power in May 2018, making speeches promising a peaceful resolution of the Karabakh conflict. But over the course of time, taking the side of the country's hawks and diaspora agents, he seems to have changed his position. His August 5 remark that 'Karabakh is Armenia. Period' is proof of this. He also said at the 74th UN congress General Assembly that 'Turkey is a serious threat to Armenia'. Despite all this, if the Armenian side makes clear and sincere steps towards the expectations of the international community and international law in the direction of resolving the Karabakh conflict, Turkey will respond," Çavuşoğlu responded.
Source: Agos
If you found a typo you can notify us by selecting the text area and pressing CTRL+Enter