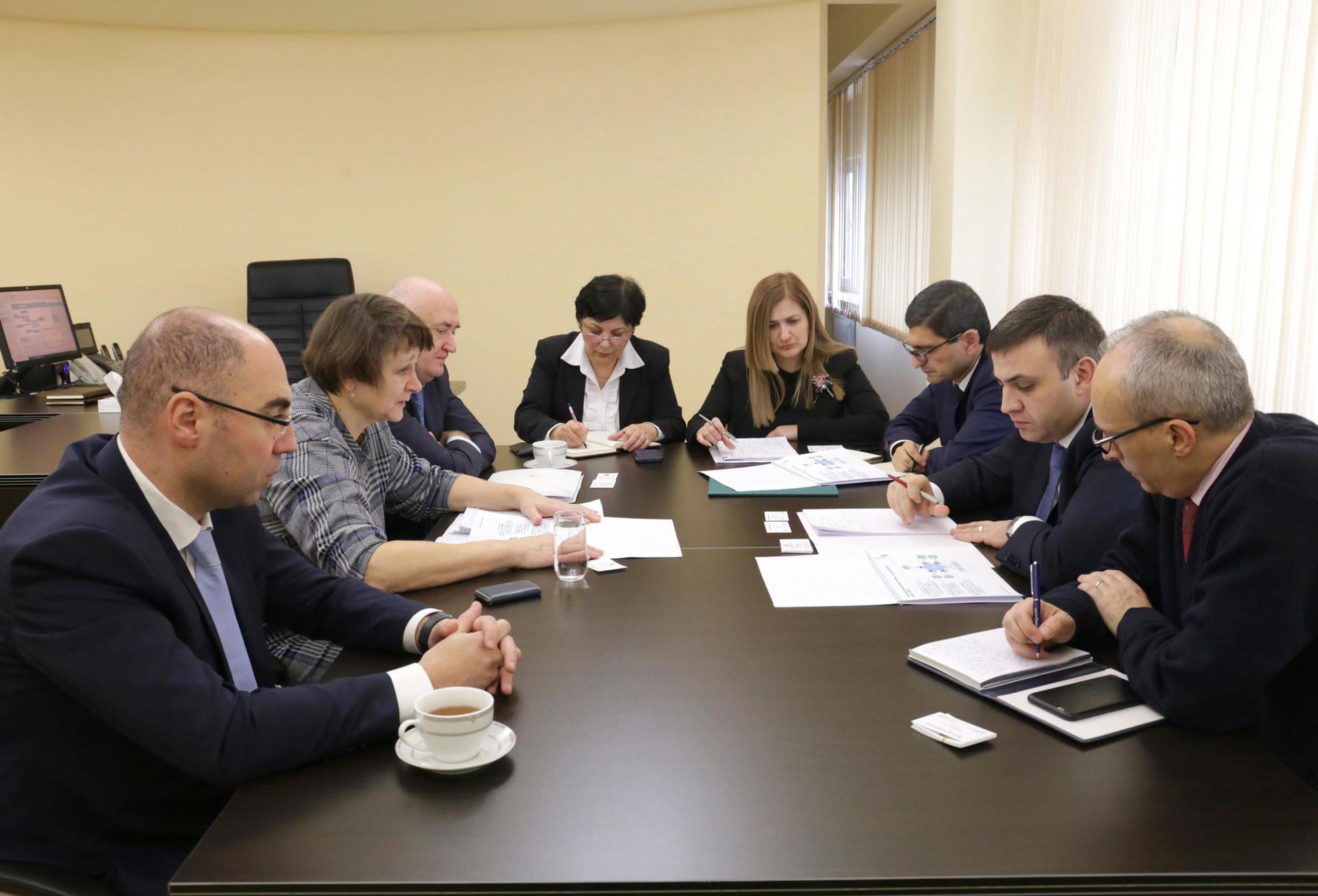 Armenia, European Development Bank to Increase Cooperation
Armenian Deputy Minister of Economy Varos Simonyan today, in Yerevan, met with Olga Komarova, Deputy Chairman of the Governing Council of the Eurasian Development Bank (EDB) and the two discussed future EDP-Armenia cooperation prospects.
The meeting was attended by EDB Board Member, Managing Director of Assets and Liabilities Dmitry Ladikov-Roev; Director of the Bank's Yerevan Office Armen Melkikyan; Adviser to the Minister of Economy Avetis Hovhannisyan; Head of the Eurasian Economic and Foreign Trade Department Naira Karapetyan; and Hrach Darbinyan, Deputy Executive Director of the Armenian Development and Investment Corporation.
Komarova thanked Simonyan for the meeting and noted that the purpose of her visit is to explore, in greater detail, future EDP projects in Armenia.
During the meeting the parties attached importance to the financing of investment projects in the Eurasian Economic Union (EAEU), the formation of a common payment area, the provision of bank guarantees of public procurement in all EAEU countries, as well as the formation of a network of third parties in each country.
Olga Komarova also reported that Armenian banks are interested in cooperating with the EDB, and that four banks already have EDB accounts opened and that four more will do so.