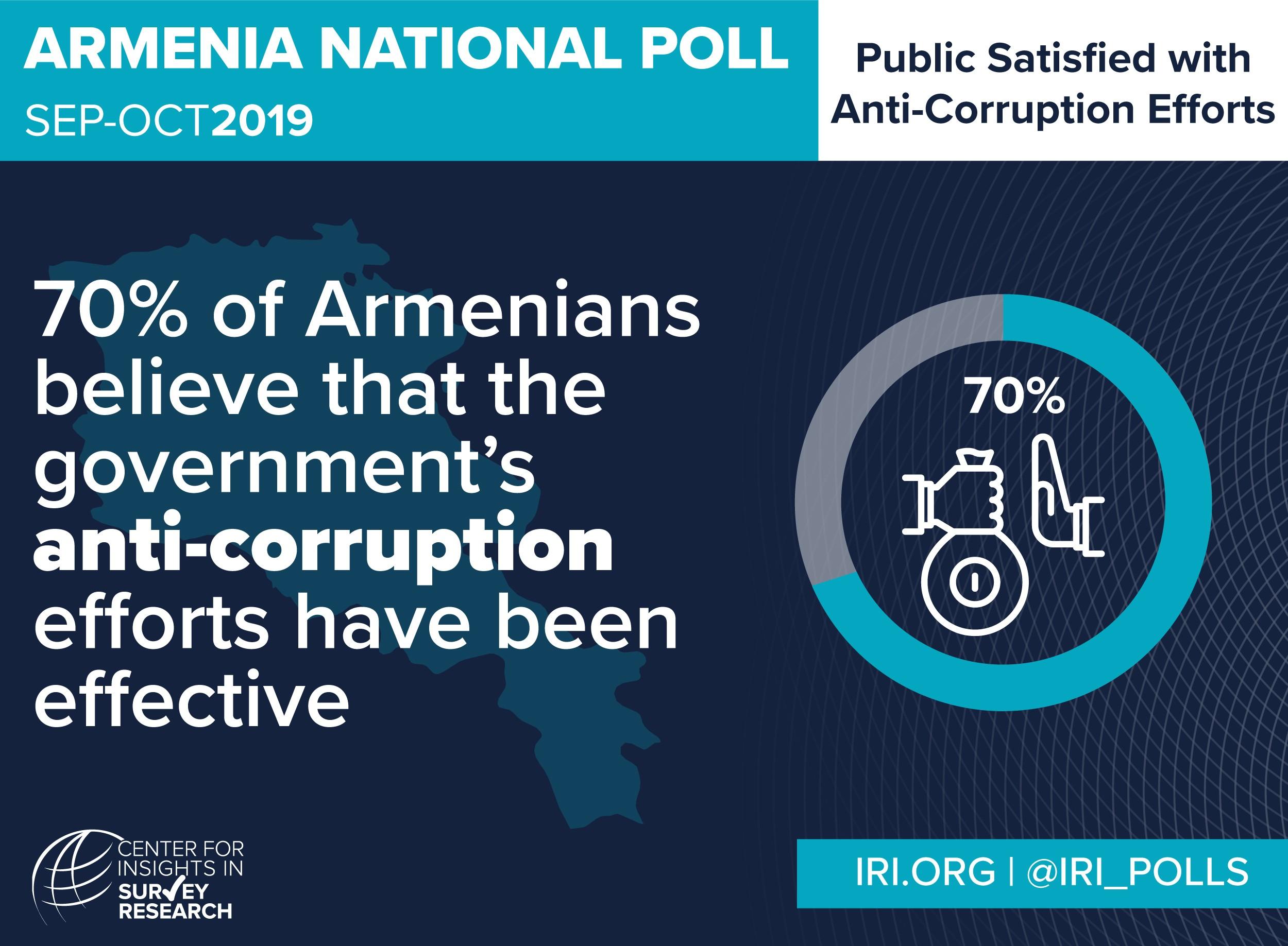 New Poll: Armenians Support Anti-Corruption Measures, Want Action on Socioeconomic Concerns
According to a new nationwide poll of Armenia by the International Republican Institute's (IRI) Center for Insights in Survey Research, there is strong support for the government's anti-corruption efforts and an optimistic view of the country's trajectory.
Nevertheless, citizens also wish to see further action on socioeconomic concerns and transitional justice. Additionally, 66% think that the government is doing enough to fight corruption (up from 59%), and 70 percent think that the fight has been effective.
The survey was conducted on behalf of IRI by Dr. Rasa Alisauskiene of the Baltic Surveys/The Gallup Organization, with the fieldwork carried out by the Armenian Sociological Association. Data was collected throughout Armenia between September 20 and October 13, 2019 through face-to-face interviews in respondents' homes.
The sample consisted of 1,200 permanent residents of Armenia aged 18 or older and eligible to vote. It is representative of the general population by age, gender and region. The margin of error does not exceed plus or minus three percent for the full sample, and the response rate was 66 percent. This survey was funded by the U.S. Agency for International Development.
If you found a typo you can notify us by selecting the text area and pressing CTRL+Enter