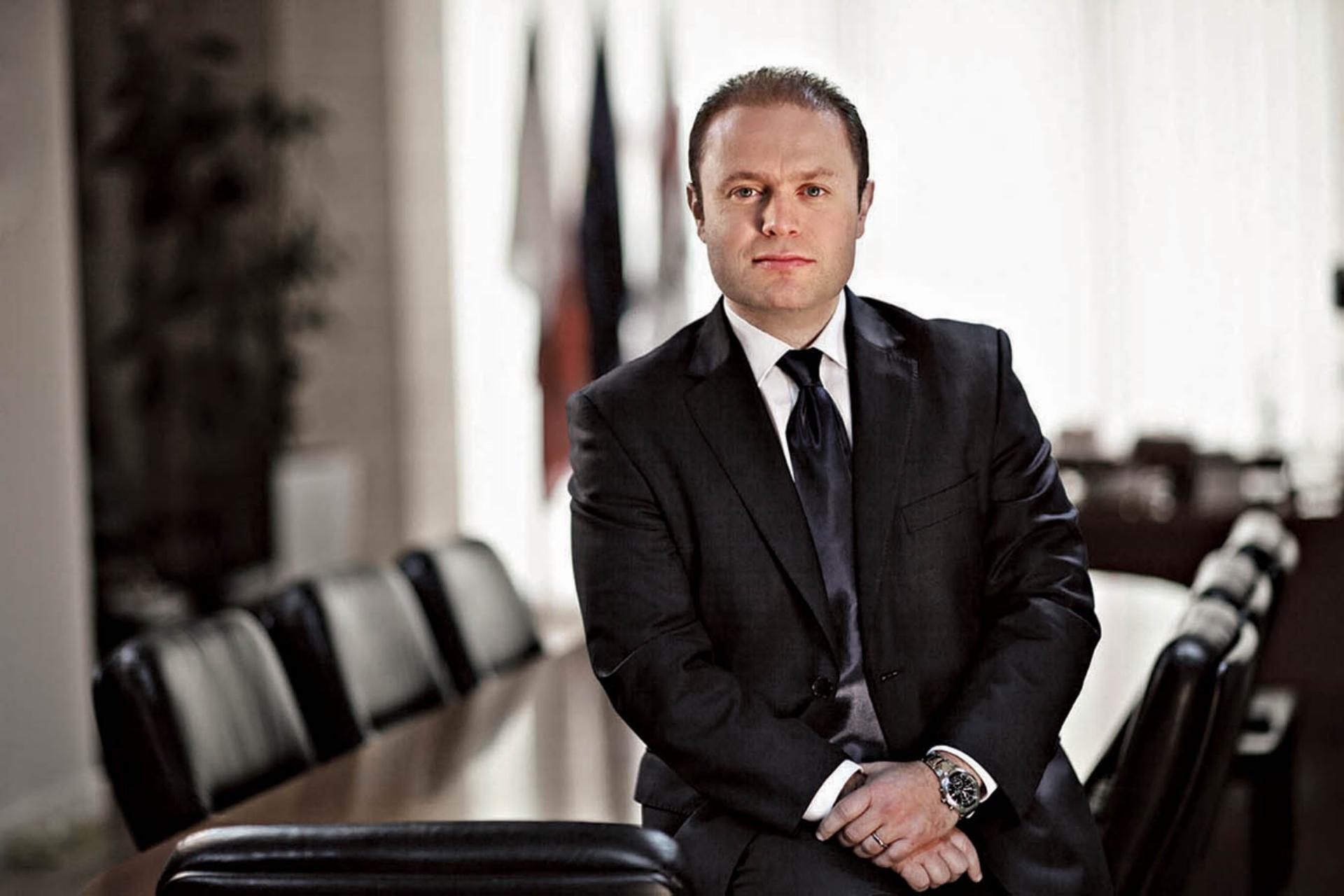 2019 Person of the Year in Organized Crime and Corruption: Joseph Muscat
The Organized Crime and Corruption Reporting Project (OCCRP) is naming Maltese Prime Minister Joseph Muscat as its 2019 Person of the Year.
A panel of experts in the field of organized crime, corruption, and terrorism unanimously selected Muscat as OCCRP's Person of the Year in Organized Crime and Corruption. The annual award shines a light on an individual or institution that has done the most to advance organized criminal activity and corruption in a given year.
The judges agreed that under Muscat's leadership, money laundering and corruption have gone unpunished and, in some cases, flourished in Malta. It was this environment that led to the 2017 murder of investigative journalist Daphne Caruana Galizia, investigators and government critics say.
"OCCRP through this award honors the courageous investigators of the heinous murder and shows that the powerful can be brought to account," said Louise I. Shelley, a judge and the founder and director of the Terrorism, Transnational Crime and Corruption Center at the Schar School of Government and Policy at George Mason University.
Other finalists for 2019 included:
US President Donald Trump, who is accused of breaking the law by pressuring Ukraine's president, Volodymyr Zelensky, to investigate a political rival in the upcoming 2020 US presidential election. He faces a Senate impeachment trial on charges of abuse of power and obstruction of Congress.
Rudy Giuliani, Trump's self-proclaimed personal attorney, who is under federal investigation into whether he illegally put pressure on Ukraine to pursue a conspiracy theory involving the president's political rival.
Denis Christel Sassou Nguesso, the son of the longtime president of the Democratic Republic of the Congo, who is accused in a corruption scheme that saw US$50 million siphoned off from the Congolese treasury. He was also implicated in a 2018 OCCRP investigation and accused of accepting millions of dollars in bribes — along with other family members — to unlock Congo's oil fields.
In the end, the OCCRP judging panel believed the actions of Malta's prime minister constituted the most extreme form of corruption.
"Failed political leadership, like that exercised by this man, represent the current crisis shaking the foundations — freedom of speech and rule of law — of the European Union," said Saska Cvetkovska, editor-in-chief of the Investigative Reporting Lab in Macedonia and a member of OCCRP's board of directors.
When these foundations are jeopardized, it allows corruption to go unchecked, she said.
Since 2012, OCCRP has named a Person of the Year in Organized Crime and Corruption from a group of nominees put forward by journalists and members of the public. Last year, it named Danske Bank, which was at the center of a massive money laundering scandal.
"Every year we give out this award to draw attention to the brazen corruption political leaders engage in. Its disappointing that there are so many people deserving of this award," said Drew Sullivan, OCCRP's editor and co-founder.
Previous winners include:
OCCRP is a non-profit media organization providing an investigative reporting platform for a network of 45 non-profit investigative centers in 34 countries, scores of journalists, and several major regional news organizations across Europe, Africa, Asia, the Middle East, and Latin America.
If you found a typo you can notify us by selecting the text area and pressing CTRL+Enter