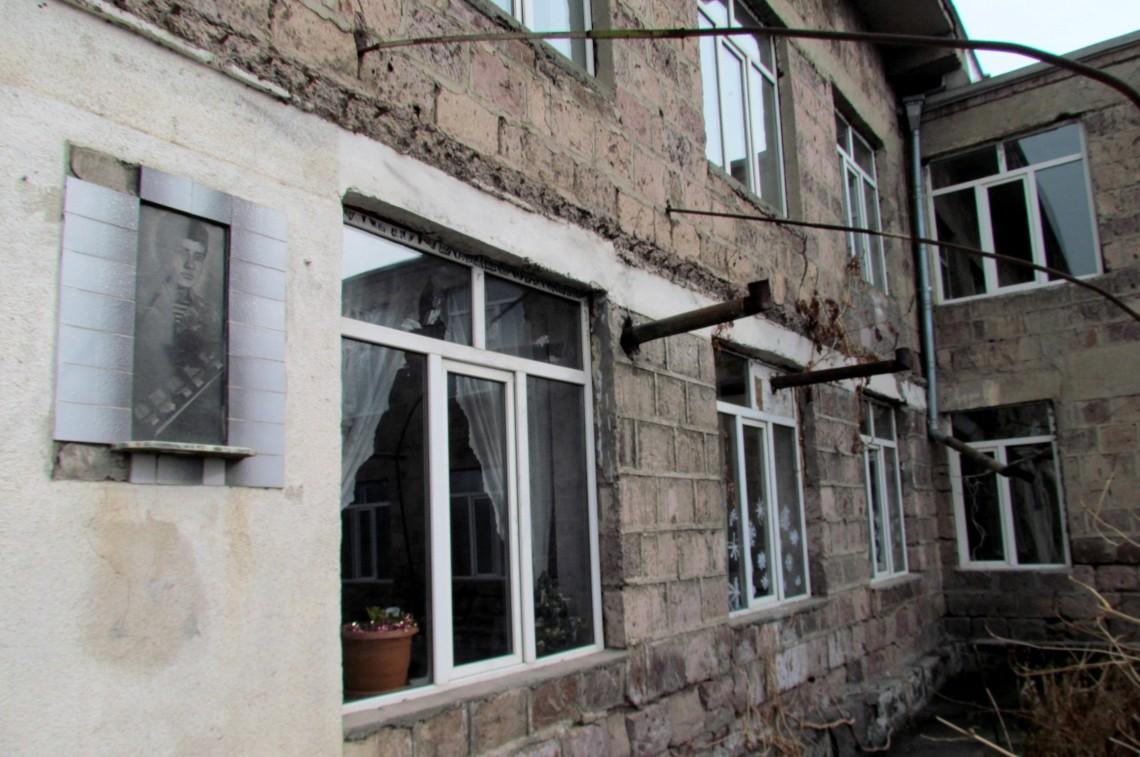 Cold Classrooms: Armavir's Haykashen School Closes Early
The doors of the secondary school in the Haykashen village of Armavir Province were closed by noon today, even though it was the first working day of the new school year in Armenia.
There was no one inside the building and no smoke spiraling from the chimneys. The school does not have a local heating system, and the classrooms are heated with liquid fuel during the winter months.
Principal Henrik Khroyan was taken aback when this reporter spoke with him by telephone today, informing him that the school's doors were closed. When I said I was calling from the school, he replied that he had left school early because only a handful of students had shown up and that the teachers had gone home early.
"I don't know why, but parents didn't send their children to school. Very few children came to school, and the teachers went home early. Why should they have stayed?" he asked.
Principal Khroyan noted that the stoves were lit today, keeping the classrooms relatively warm. "Compared to the corridors, the difference was noticeable," the school principal said.
Haykashen is not supplied with natural gas, complicating the local heating issue.
Some parents, who declined to be named, told Hetq they don't send their children to school on really cold days because it's impossible to maintain normal temperatures inside. They said that their children are also sickened by the gas fumes.
There are fifteen schools in Armavir Province lacking central heating systems. Classrooms are heated by electricity, liquid fuel or gas stoves during the winter months.
According to data provided by the Armavir Provincial Government, there are 1,742 students enrolled at these 15 schools.
Work to install heating systems in three of the schools is underway.
If you found a typo you can notify us by selecting the text area and pressing CTRL+Enter