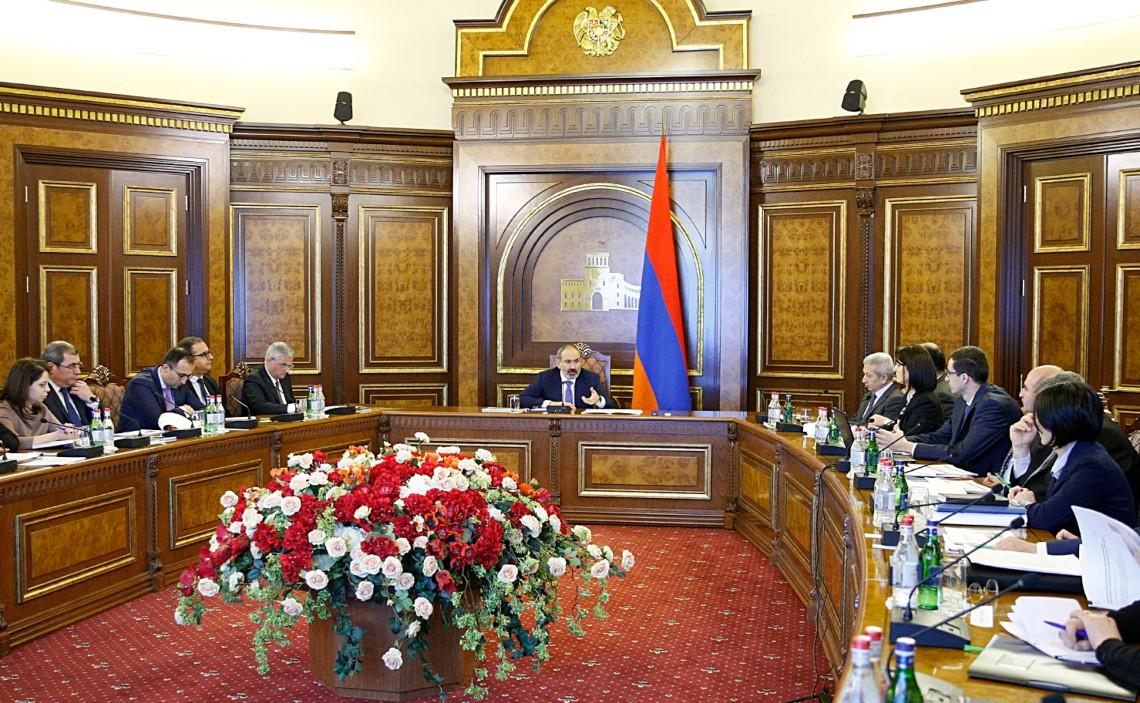 Pashinyan Says Current Benefits System Keeps People In Poverty; Calls for Revamp of Vulnerability Assessment
Armenian Prime Minister Nikol Pashinyan today presided at a government meeting that discussed the concept of a new approach to assessing vulnerability and social assistance in Armenia,
PM Pashinyan, according to an Armenian government press release, noted that the current social assistance system in Armenia, consciously or unconsciously, works to maintain poverty, not reduce it.
"By giving someone assistance, what issues are we resolving? We keep that person in poverty by warning him not to get a cow and produce milk. Otherwise we'll drop the assistance payments. If we find out that you are working and getting paid, we'll deprive you of benefits," Pashinyan said.
Pashinyan went on to say that the system wants to keep people in poverty in order that they will be open to taking bribes in upcoming elections.
"Now, why are we interested in overcoming poverty? It's simple. Because we say that power in the Republic of Armenia should be formed solely through the free expression of the people's will. We have also stated on several occasions that we consider poverty and its associated effects not only to be one of the major obstacles to economic development in Armenia, but also to the institutional establishment of democracy. And it is very important that we set the goal of what we want. We want to help a dependent, poor, desperate, dead-end citizen to become a dignified and proud citizen who ensures his/her job, welfare and access to civil rights."
Minister of Labor and Social Affairs Zaruhi Batoyan reported that a working group created last February at Pashinyan's initiative has developed a set of recommendations, focusing on the principles for assessing and providing financial assistance.
Working group representatives noted that the new system of vulnerability assessment and social assistance will address four social needs: material security, health, education and housing.
The new concept proposes to shift from current consumption-based insecurity to income-based or minimally guaranteed income insecurity.
If you found a typo you can notify us by selecting the text area and pressing CTRL+Enter