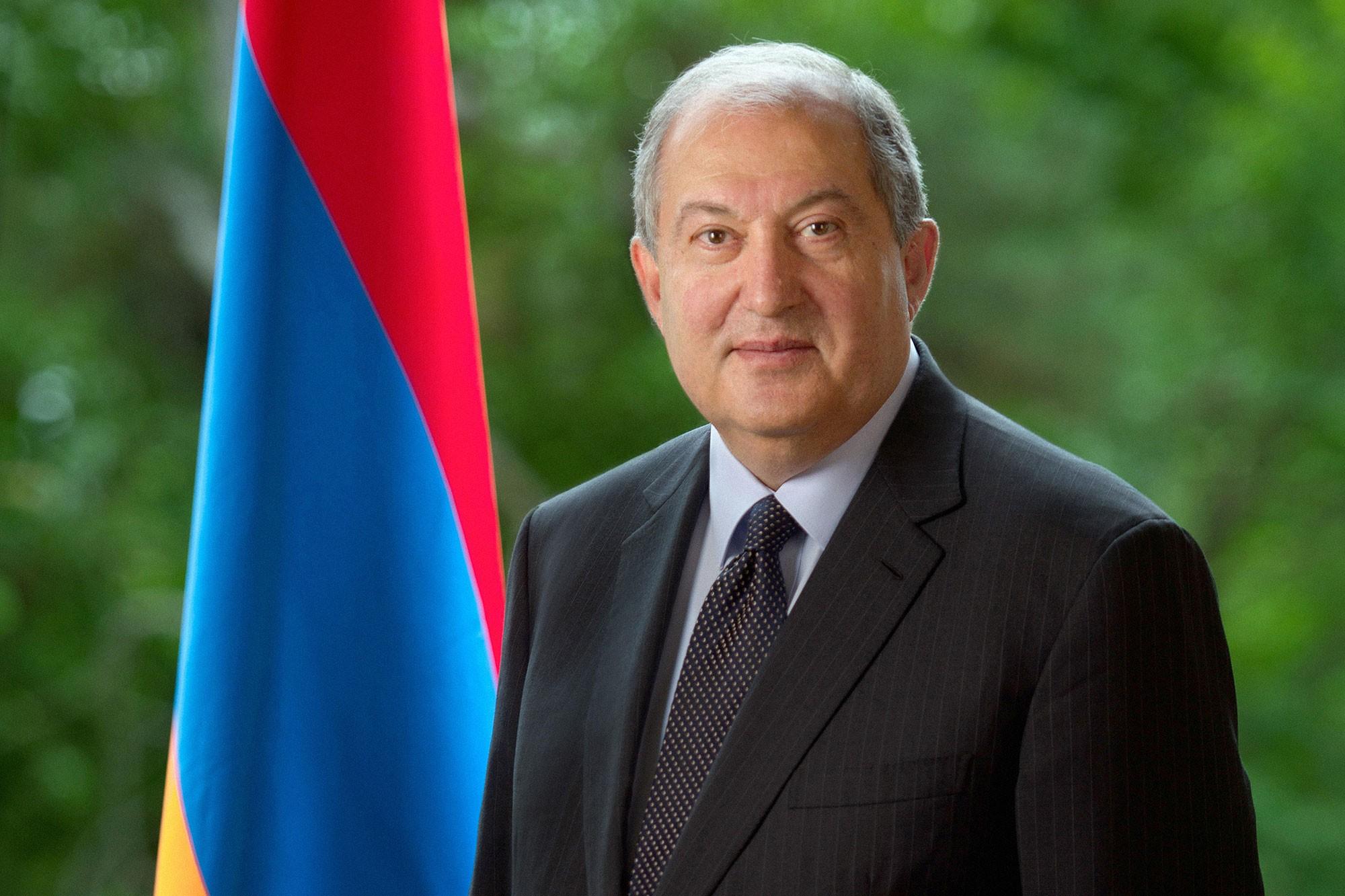 Armenian President to Speak at Davos World Economic Forum
Armenian President Armen Sarkissian has left on a working visit to Switzerland to attend the World Economic Forum in Davos.
Sarkissian, according to an Armenian government press release, received an invitation to attend by World Economic Forum President Klaus Schwab.
At the invitation of the founder and President of the World Economic Forum President Armen Sarkissian will participate at the 50th annual meeting in Davos.

"You were the first president of the Global Agenda Council on Energy Security of the World Economic Forum. The Forum is looking forward to hearing your vision regarding the forth industrial revolution, new quantum technologies, quantum politics as well as on directions and trends of development of the contemporary world," Klaus Schwab noted in his letter addressed to President Armen Sarkissian.

This year the World Economic Forum, which is to be held on January 20-24, will be conducted under the theme "Stakeholders for a Cohesive and Sustainable World".

Over 700 speakers from different countries and over 3000 participants will discuss issues related to economy, technologies, ecology, and industry.

Among the speakers of this year's gathering are US President Donald Trump, German Chancellor Angela Merkel, President of the European Central Bank Christine Lagarde, and climate change activist Greta Thunberg.
Sarkissian will speak at the Davos World Economic Forum on the issue of rapid changes happening in the world, global risks, new quantum technologies and systems, quantum behavior of politics, trends and avenues of development of the contemporary world.



If you found a typo you can notify us by selecting the text area and pressing CTRL+Enter