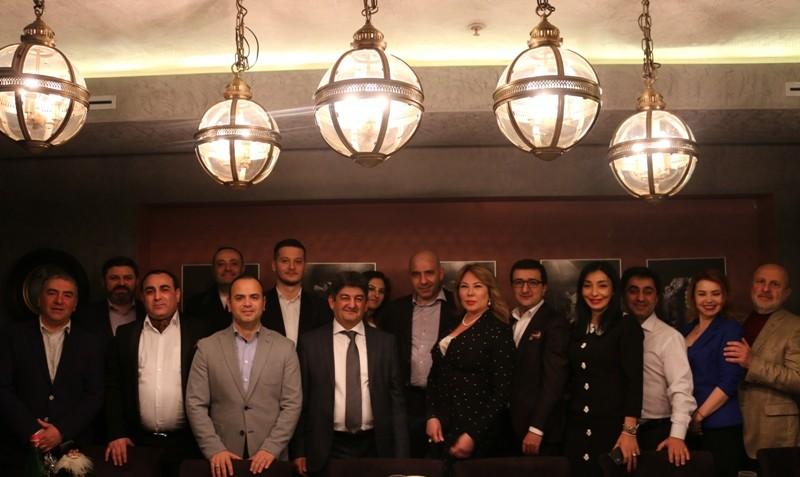 Diaspora Commissioner Meets with Moscow "Kilikia Business Club" Members
During his working visit to Russia to encourage the Armenian community to invest in Armenia, Armenian Commissioner for Diaspora Affairs Zareh Sinanyan today, in Moscow, met with members of the Kilikia Business Club.
According to a statement released by the Office of the Commissioner, Armenian Ambassador to Russia Vardan Toghanyan was also present at the meeting.
The attendees were first introduced to the activities of the office, its priorities, and the agenda of working with the Diaspora.
Sinanyan stressed the need for the diaspora's maximum involvement in Armenian life, the removal of barriers, the implementation of mass repatriation, and restoration of mutual trust between the Diaspora and Armenia.
Club founder Nver Sargsyan presented the main tasks of 2020, focusing on the opportunities and prospects of investment projects in Armenia.
An agreement was reached to carry out the "Armenian Business Networking" event to be held in April this year in collaboration with the Office of the Diaspora High Commissioner.
Sinanyan was also presented with the idea of ​​creating a "Kilikia Tun" offline communication platform, which will become a meeting point for businessmen from Diaspora in Armenia. The club will also launch an electronic platform where users can download their data, areas of activity, get to know each other and work together.
If you found a typo you can notify us by selecting the text area and pressing CTRL+Enter