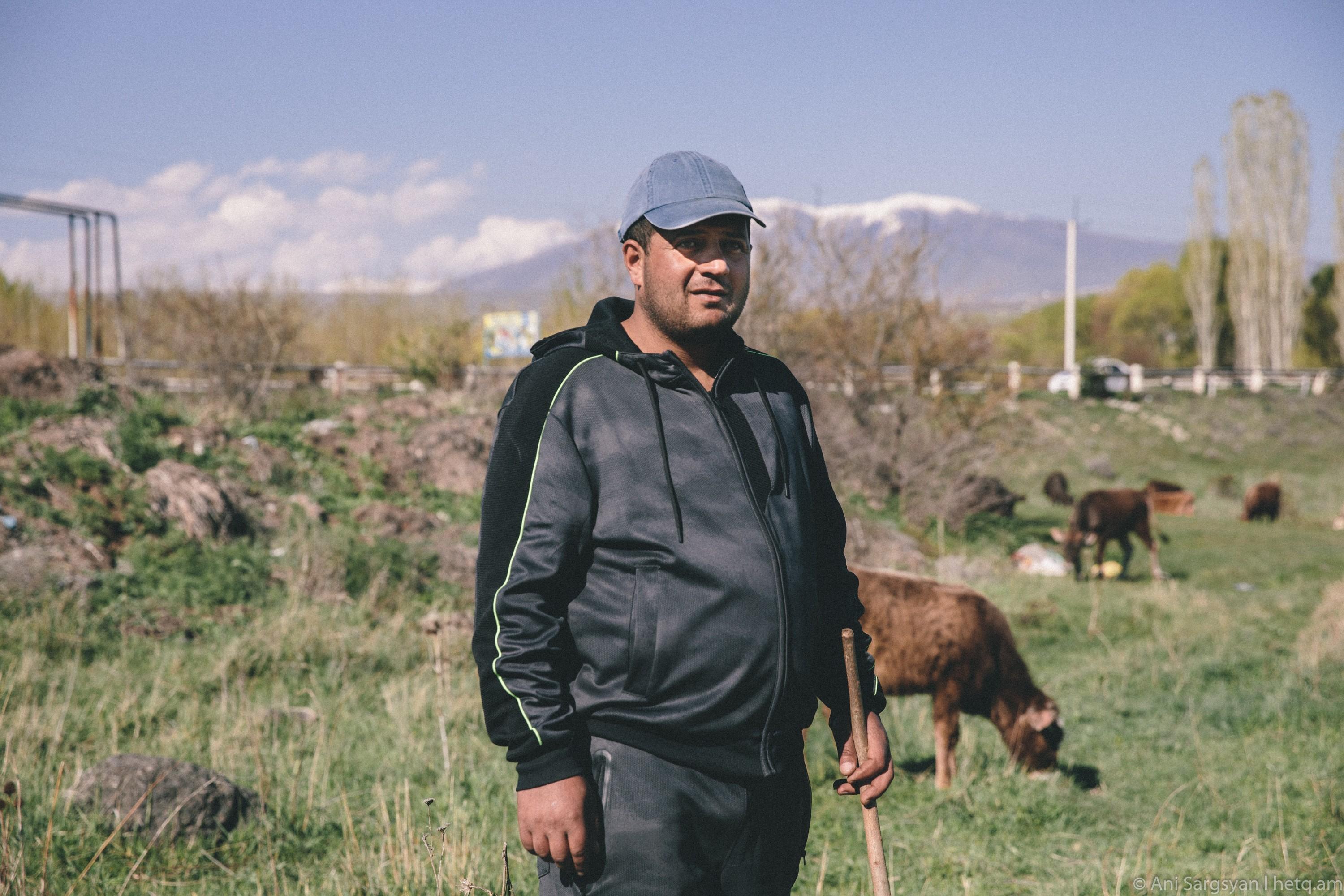 Armenia: Animal Herders Head to Mountain Pastures
Those engaged in animal husbandry in Armenia have started taking their livestock to higher elevations before the summer heat settles in the valleys.
It's an annual ritual dictated by the seasons.
Herders like Norik Avdoyan, a Yezidi from the Armavir village of Mayisyan, take their animals to the mountain slopes, living at these higher elevations until the fall.
Hetq met up with Avdoyan on his way to the slopes of Mt. Aragatz, a four-peaked volcanic massif in the country's Aragatzotn Province.
The mountain's northern peak is 4,090 meters above sea level.
Avdoyan says that the work is hard but rewarding. He sells the meat and the milk produced by the cows. His prime complaint is the high cost to lease grazing pastures.
The family is aware of the coronavirus crisis but feels relatively safe from the risk of infection since they rarely come into contact with outsiders.
Half joking, Norik's father Nado says they wash their hands with vodka, in addition to imbibing the spirit with meals.

If you found a typo you can notify us by selecting the text area and pressing CTRL+Enter