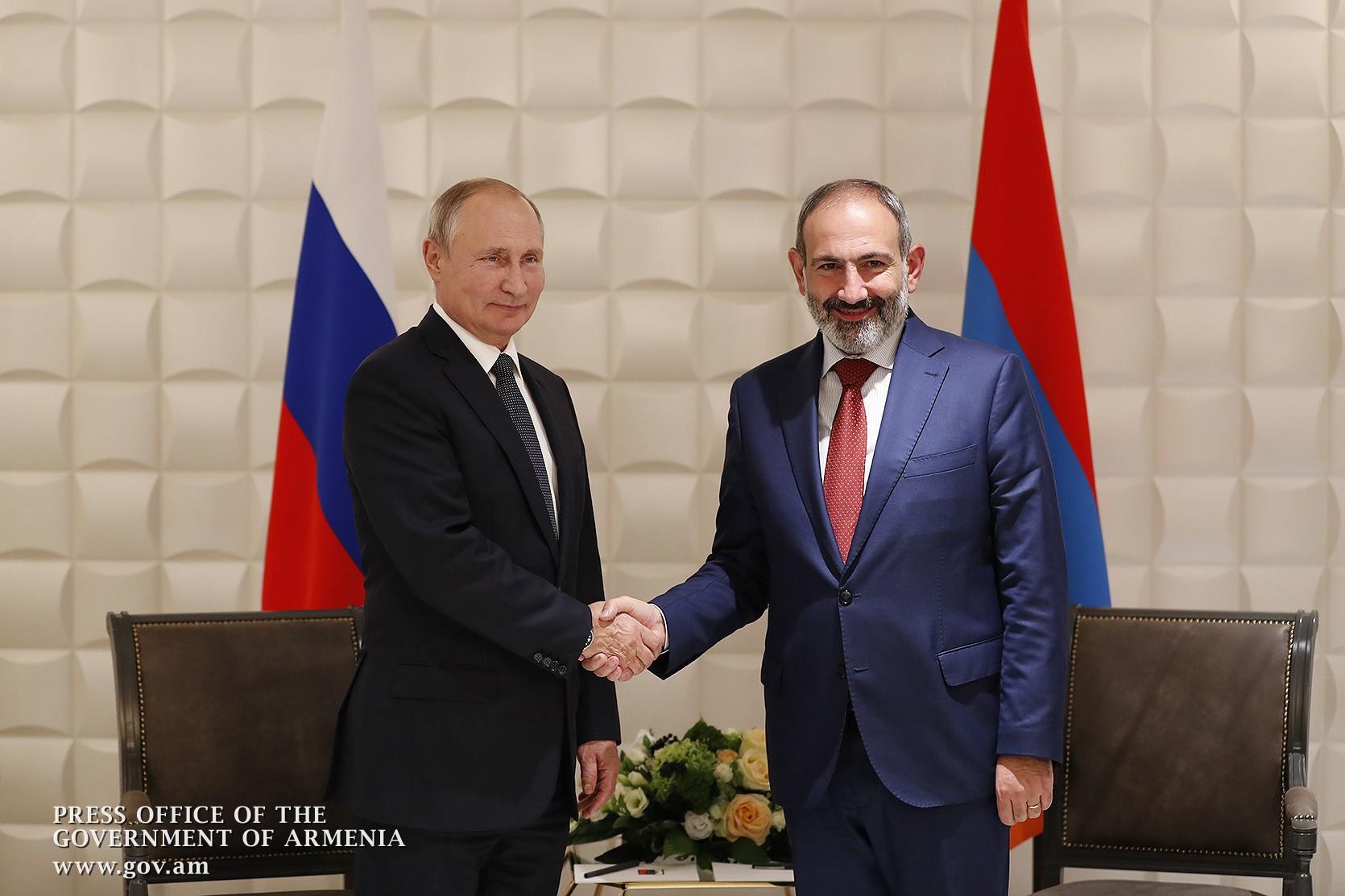 Pashinyan Congratulates Putin on Passage of Russian Constitutional Reforms
On July 2, Armenian Prime Minister Nikol Pashinyan sent the following statement to Russian President Vladimir Putin, congratulating him on the passage of constitutional reforms that will allow Putin to serve two more six-year terms in office come 2024.
Some 78% of Russian voters voted in favor of the reform package. 21.3% of those going to the polls over the past week voted against the changes.
(The following is an official translation of Pashinyan's statement)
Dear Vladimir Vladimirovich,
Please accept my congratulations on the successful completion of the nationwide vote on amendments to the Russian Constitution.
This event is indeed of fundamental importance for the future strengthening of Russia's statehood. I am confident that as approved by the overwhelming majority of Russians, the amendments to the mother-law will create favorable conditions for your country's continued progress and socioeconomic development.
I wish peace, welfare and prosperity to you and to the fraternal people of Russia.
Russian election officials say the turnout was 65%.
Putin has been in power in Russia, either as president or prime minister, for 20 years.
According to a BBC report, Putin, aged 67, believes the more than 200 changes are needed to ensure "national stability" and that it is vital that he have the option to run for president in 2024.
If you found a typo you can notify us by selecting the text area and pressing CTRL+Enter