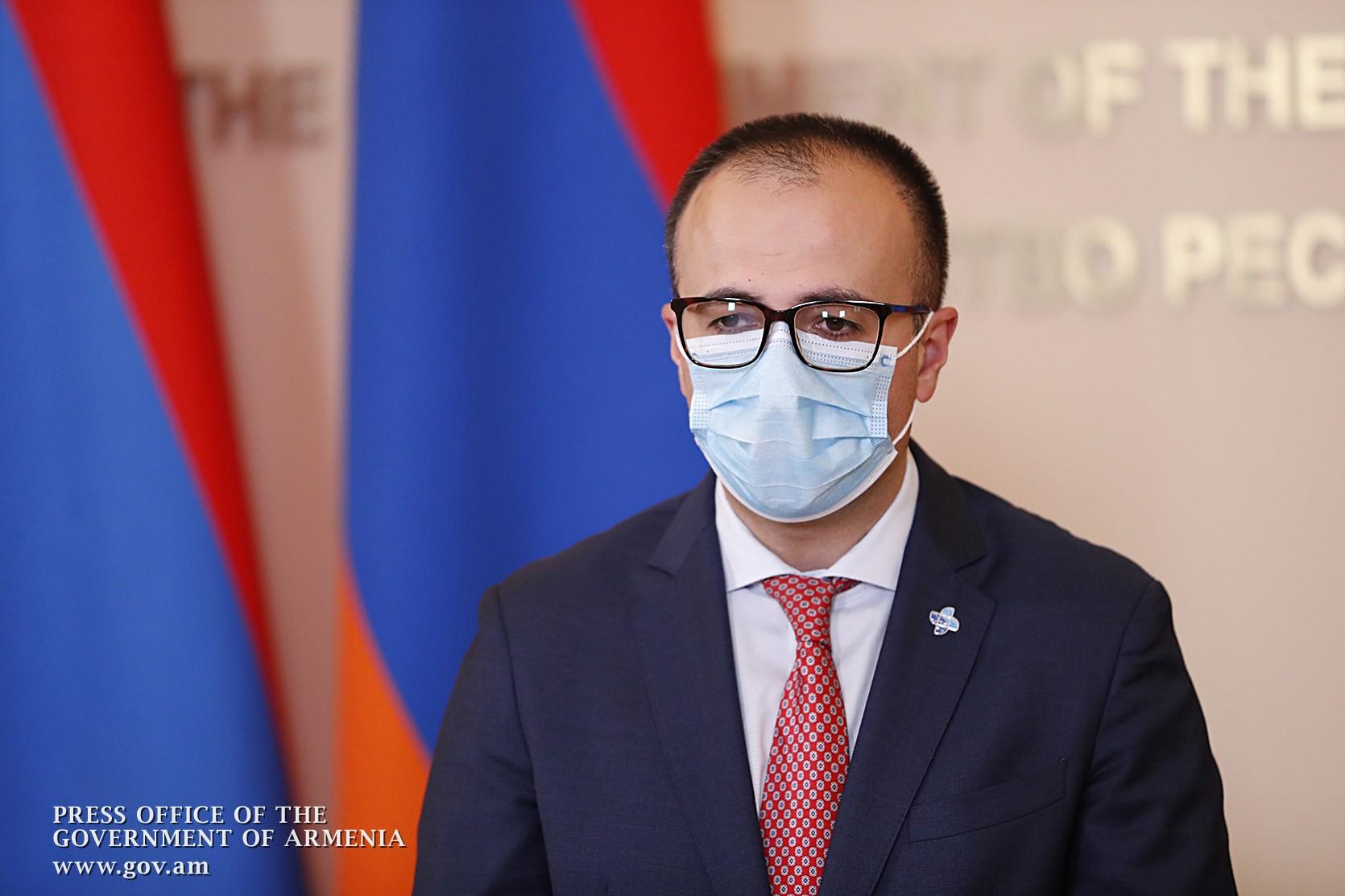 Armenian Health Minister: 30% Test Positive for Coronavirus
Armenian Minister of Health Arsen Torosyan, on July 6, announced that 30% of those being tested for the coronavirus are testing positive.
Torosyan made the announcement at a news briefing with Prime Minister Nikol Pashinyan.
"Bad news keeps coming in from Armenia and all over the world. The situation seemed to have been under control in many countries, but there are signs of an emerging new wave, which narrows down the picture of the current situation even more," Pashinyan said according to a statement released by his office.
Torosyan said that the 30% infection rate is remaining steady, which is a good sign, but that the figure remains high in absolute terms.
The minister said that 650 people are reported in severe and extremely sever condition and that 47 are connected to artificial respirators.
"Epidemics like this usually spread like wildfire, but we do not have such a situation. In other words, wearing masks has proven to be effective. If it weren't for that, we would have more cases now. That is, wearing masks works. Just as we never leave home without wearing shoes, we should not go out without a mask, nor should we lower it and reveal our nose," Torosyan said.
Overnight, 349 people in Armenia tested positive for the coronavirus and twelve died from the disease.
The death toll now stands at 503.
If you found a typo you can notify us by selecting the text area and pressing CTRL+Enter