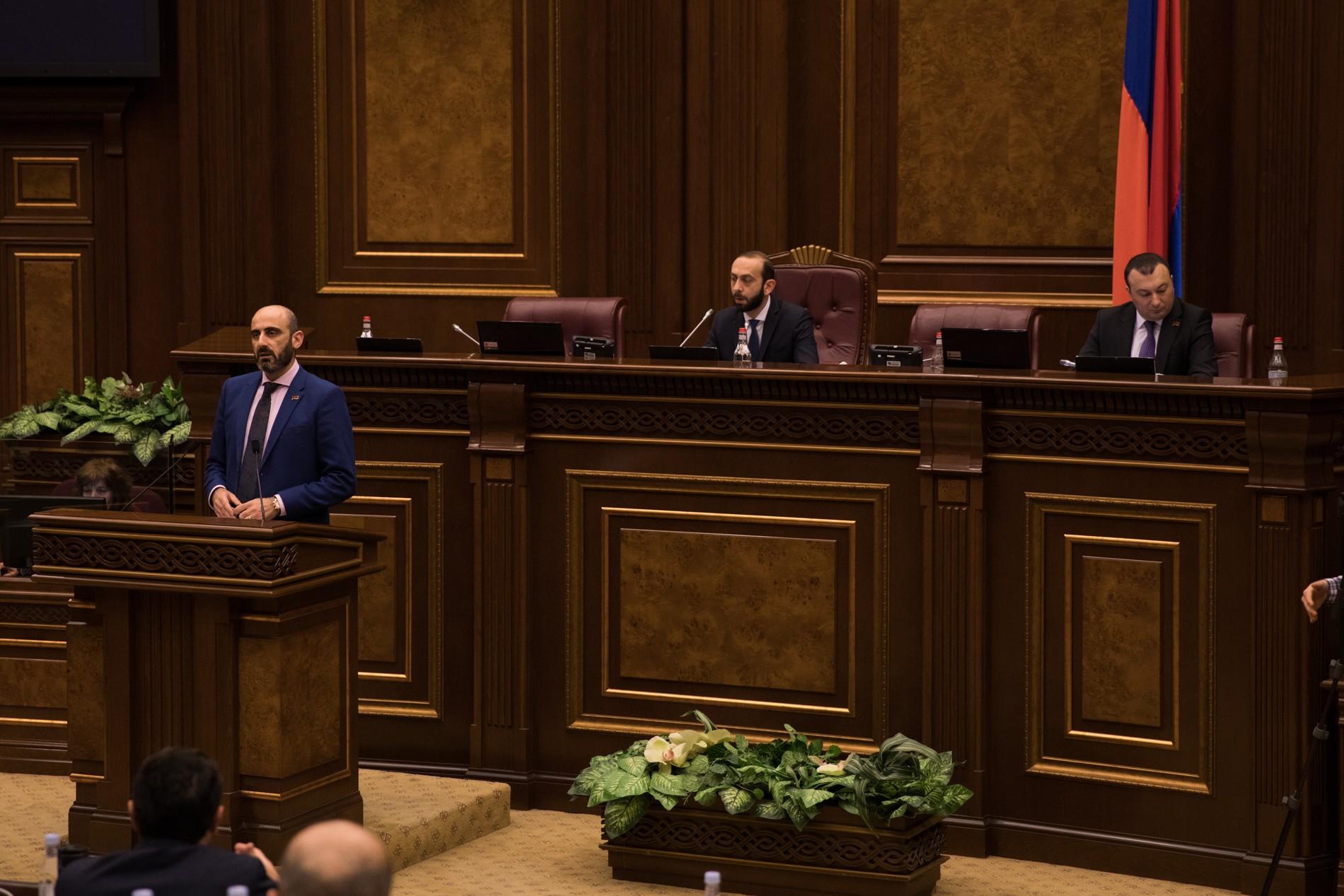 Armenia: Bill to Aid Temporarily Disabled Covid-19 Workers Being Reviewed
In early June, the Armenian National Assembly adopted a bill authored by Im Kayl (My Step) MP Narek Zeynalyan that would provide temporary financial assistance to employees infected with the coronavirus who can no longer work because they are either self-isolating at home or quarantined in a hospital..
The bill passed at its first reading but did not receive a green light from the government because the calculations for setting the aid amounts were not clear.
Zeynalyan recently told Hetq the bill is being reviewed and that he and others are discussing that matter with government representatives to clarify the calculations.
"Temporary disability compensation is provided for six months. If a person is declared temporarily disabled today, he or she may receive compensation within the next six months. According to the draft, the legal relations arising from March 1 were envisaged, as was the case in the initial version. As a result of the discussion with the government, we will see what changes we will make, depending on possible expenditure amounts," Zeynalyan told Hetq.
He said the bill will most likely be presented for a second reading before the parliament's autumn session.
At the bill's first debate in June, Zeynalyan stated that r the number of isolated individuals in Armenia was 5,000 and the number of self-isolating was18,000, but that it wasn't clear how many of them had been working before catching the virus.
If you found a typo you can notify us by selecting the text area and pressing CTRL+Enter