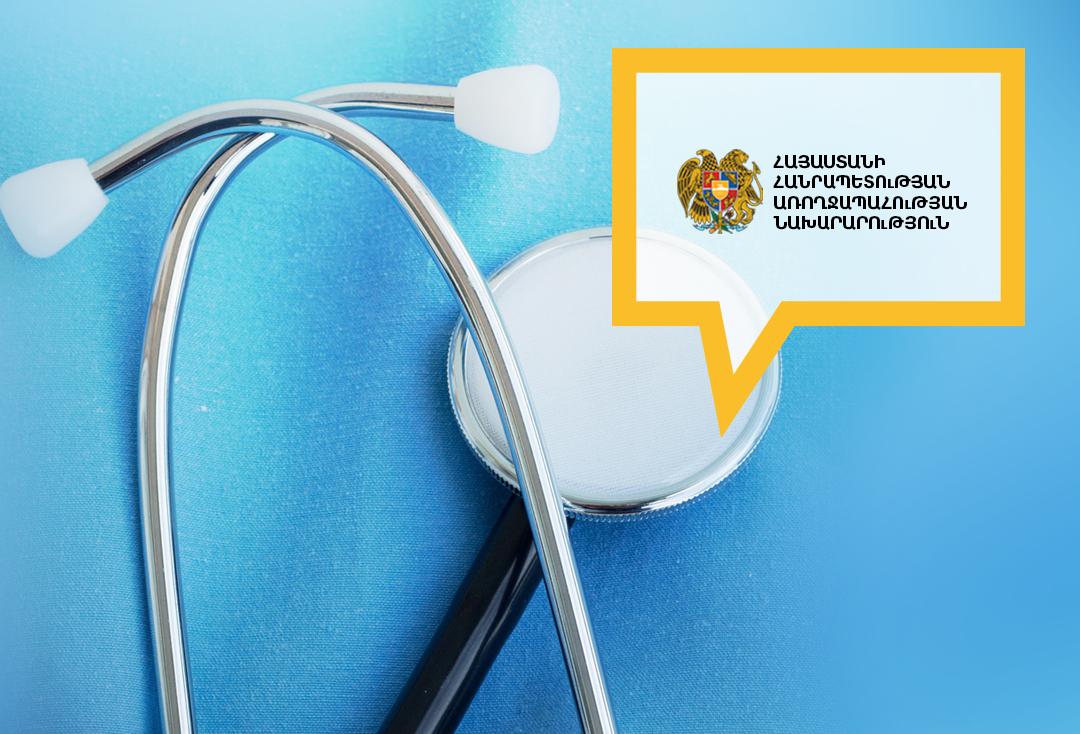 Armenian Ministry of Health Says It Spent $12 Million to Battle Coronavirus
Since the outbreak of the coronavirus epidemic in Armenia this year, the government has allocated funds for a variety of health related and economic recovery programs.
Today, the Ministry of Health released a general accounting of funds it has disbursed to both prevent the spread of the virus and to refurbish the country's healthcare sector to better serve public health needs.
The ministry's breakdown of funds spent between March 1, 2020 and July 1, 2020 follows.
Maintenance of medical centers retooled to combat the virus: 1,443,504,690 AMD (US$3,006,435 at current exchange rate).

Award money as part of Covid-19 programs: 651,968,363 AMD ($1,357,876)

Maintenance of temporary isolation units: 389,675,775 AMD ($811,590)

Procurement of protective measures: 669,323,500 AMD ($1,394,022)

Procurement of drugs and other medical supplies: 828,074,847 AMD ($1,724,659)

Procurement of medical equipment: 1,066,518,894 AMD ($2,221,274)

Renovation of medical centers: 618,851,437 AMD ($1288,902)

Procurements for other state agencies: 140,610,307 AMD ($292,854)
In total, the ministry reports that it spent some 5.809 billion AMD ($12.098 million) during the four-month period for coronavirus-related healthcare projects.
All the above expenditures, as described by the ministry, are self-explanatory except for #2. The ministry's statement, in Armenian, for #2 reads: Պարգեւատրում Covid-19-ի շրջանակներում.
It's assumed that these "monetary awards" were given to frontline medical workers and others for their work during the pandemic.
If you found a typo you can notify us by selecting the text area and pressing CTRL+Enter