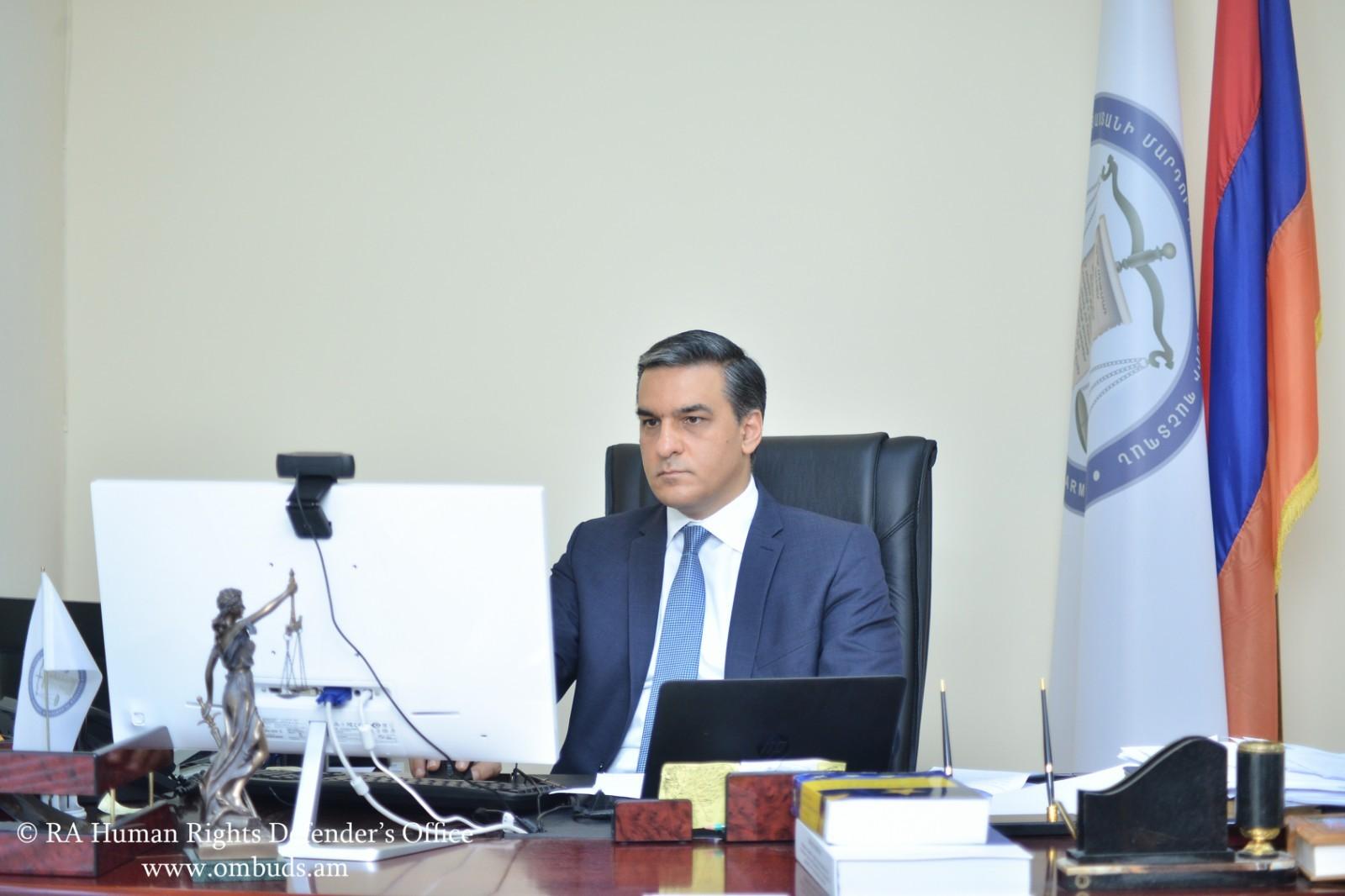 Armenia: Human Rights Defender and NGO Reps Discuss Freedom of Assembly Restrictions Due to Coronavirus
Armenian Human Rights Defender Arman Tatoyan and representatives of the country's NGOs today participated in an online discussion entitled "Freedom of Assembly Under Coronavirus State of Emergency Restrictions."
The Armenian government has placed restrictions on what type and size of gatherings are permitted during the ongoing coronavirus state of emergency.
Tatoyan, in his opening remarks, noted that the legal burden of the state is greater during a state of emergency, as each restriction must be necessary, legally proportional to the specific situation, in this case, it must serve to prevent coronavirus.
"The ban on freedom of assembly is enshrined in a government decision, although it has been repeatedly stated that it was taken by the Crisis Command Center. Our visits to the police show that in each case rally participants were removed from the site by being administratively detained for 'failing to comply with a lawful request by a police officer'. Existing legislation, in turn, leads to legal difficulties for the Police. Due to uncertain legal regulations, the Police seems to have become the legal victim of these legislative regulations these days, without having clear legal guidelines for work," Tatoyan said according to a statement released by his office.
The NGO representatives agreed that while effective steps must be taken to halt the spread of the virus, government restrictions on freedom of assembly must not be absolute, noting that such bans are impractical and cause unwanted friction between the public and police.
If you found a typo you can notify us by selecting the text area and pressing CTRL+Enter