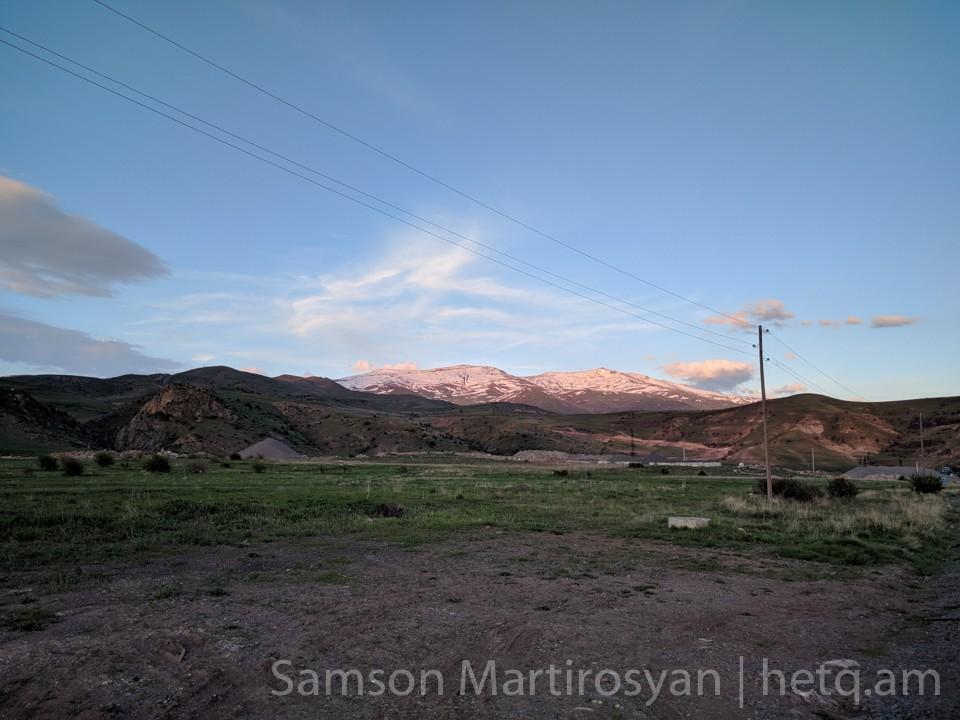 Lydian Armenia Replaces Amulsar Guard Huts; Activists Cry Foul
Tensions flared at Armenia's Amulsar gold mine last night when company security guards moved in cranes to replace the cabins that house them.
The guards are stationed at the site which has been blockaded by environmental activists and area residents for the past year and a half. A tense stand-off has existed ever since.
Lydian Armenia, the company that owns the rights to operate the mine, claims that the cabins are located on its property. The company reaffirmed that claim in a statement issued today.
An examination carried out by the local Jermuk Police and the Geodesy and Cartography SNOC last year found that part of the road where the security guard huts are located is not company land.
In the attached video, one of the protestors camped out at the mine site calls on concerns citizens to mobilize against the mine and travel to Amulsar to voice their opposition.
The protestor says that while he's fearful that Lydian Armenia is trying to slowly chip away at the Amulsar opposition, he and others camped out at the site are determined to oppose the mine come what may and how ever long it takes.
If you found a typo you can notify us by selecting the text area and pressing CTRL+Enter