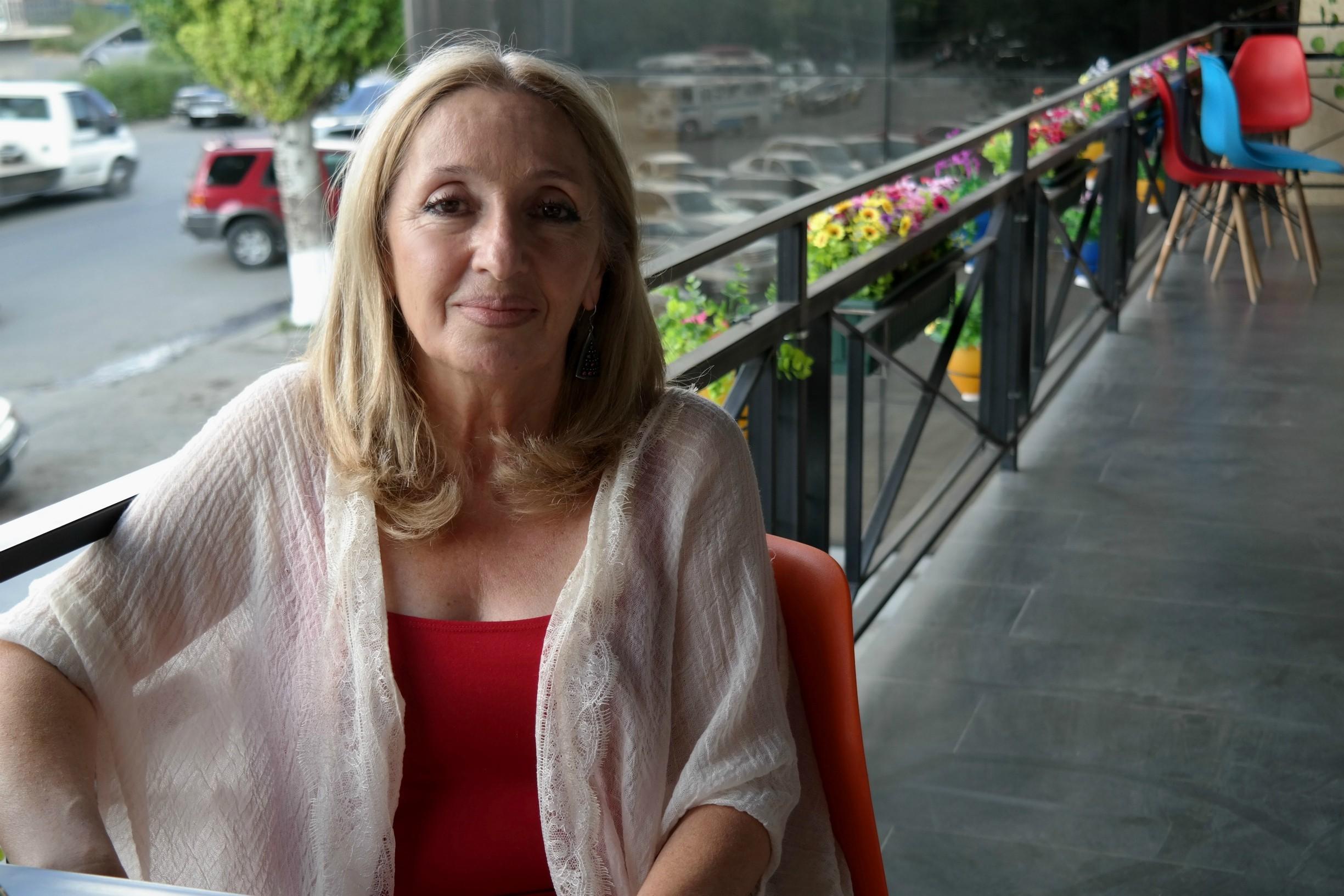 Gyumri Art Dispute Disrupts Plan to Organize Museum/Exhibit of Emil Gazaz's Works
A controversy has erupted in Armenia over who has the right to exhibit the works of Emil Gazaz, a Gyumri-born painter and sculptor who now resides in Los Angeles.
A Gyumri-based NGO, KALG, wants to organize a venue in the Armenian town exhibiting the works of Gazaz, who moved to the U.S. in 1980.
KALG Director Gayaneh Karapetyan raised the issue at a September 8 Gyumri Municipal Council session and pushed for the allocation of community space, at no charge, for this purpose.
According to the KALG Facebook page, the organization aims to implement activities that preserve Armenian culture and spur patriotism in Armenian youth.
The Gyumri Municipal Council decided to provide a building at 50 Jivani Street, where, for several years, the exhibits belonging to the Kumayr Reserve-Museum were kept before being moved to the new Gyumri City Hall building.
The 130-square-meter area is shabby, and the organization has promised to invest resources and turn it into a museum.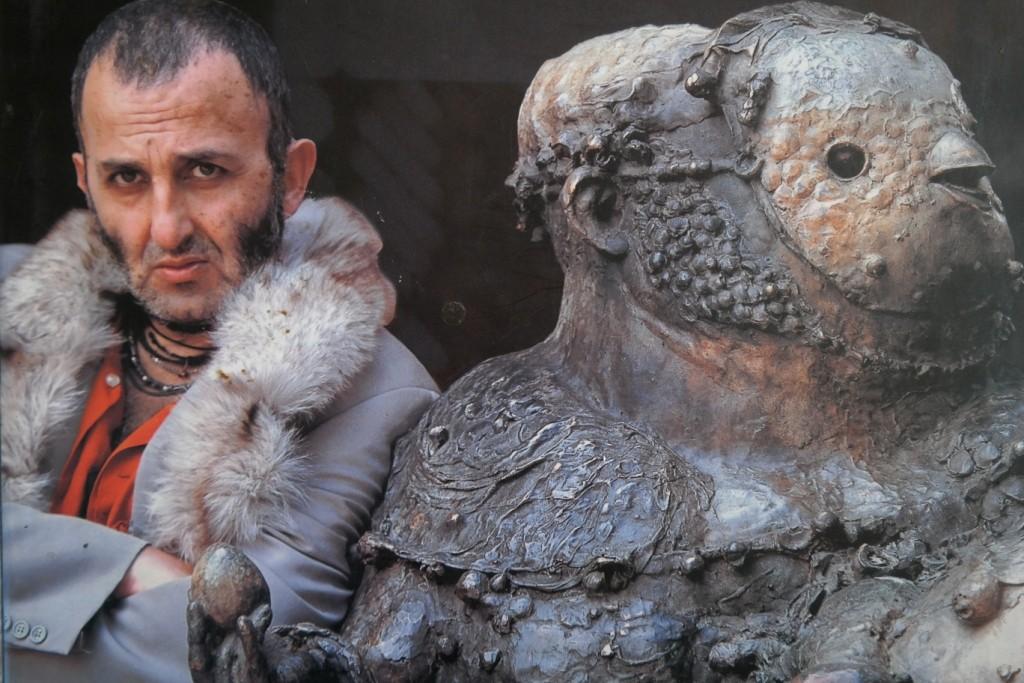 The local media covered the session, followed by press reports in which Emil Gazaz stated that for the past fifteen years his sole and official representative globally is his wife, Maneh Hayryan-Gazaz.
She is also the director of Gazaz Gallery.
Emil Gazaz also stated that he did not know Gayane Karapetyan, who spoke on his behalf, and did not authorize her to exhibit his work. The artist also stated that Mane Hayryan-Gazaz will arrive in Gyumri at the first opportunity to give comprehensive answers to all the questions.
KALG NGO Director Gayaneh Karapetyan then contacted Hetq to allow her to respond.
"First of all, let's start with the fact that Emil Gazaz knows me. Let's put the good and the bad aside. I worked at a music school with his mother. His parents' house was in our district, and she denied that we were not acquaintances and that he hardly knows me. There are photos, videos and correspondence proving we know each other well and has recognized me an authorized person to carry out certain activities in Armenia. Emily's wife, Maneh, called the KALG NGO a misunderstanding, and there were several other insulting remarks, for which we will meet with the woman in the American court, as our organization is also registered in America. The United States is not Armenia, where they can say whatever they want through the media and Facebook and not receive an answer," Karapetyan told Hetq.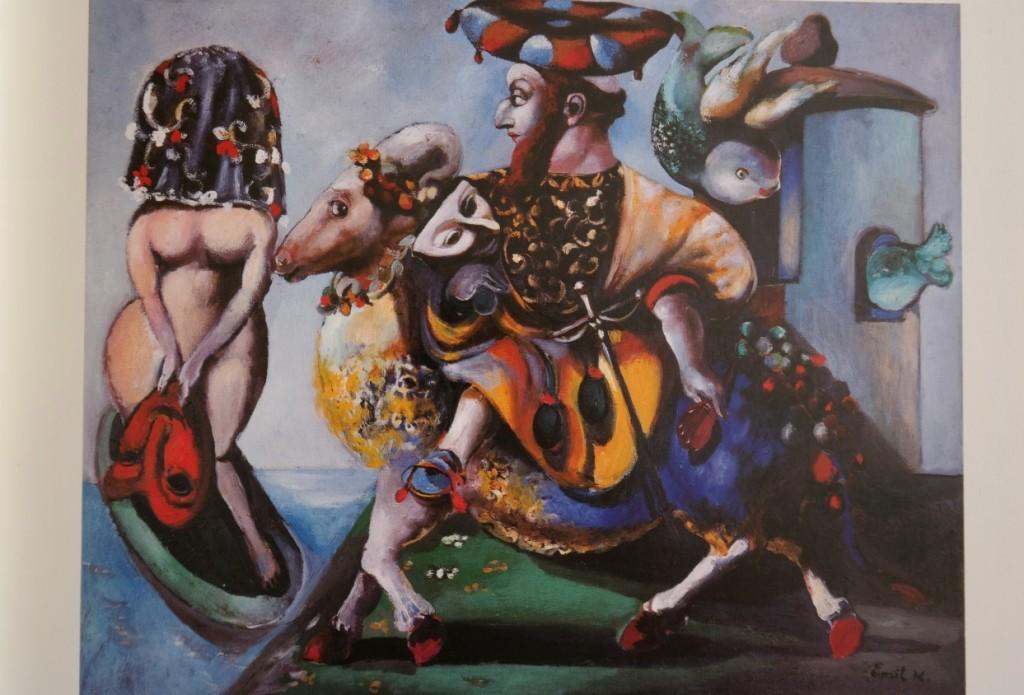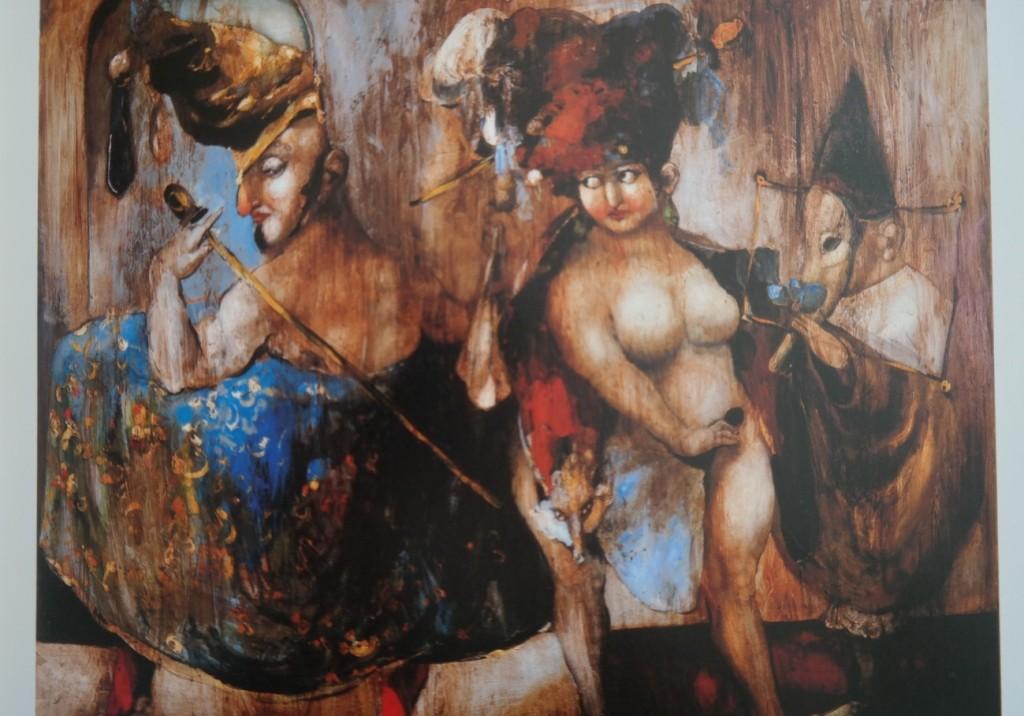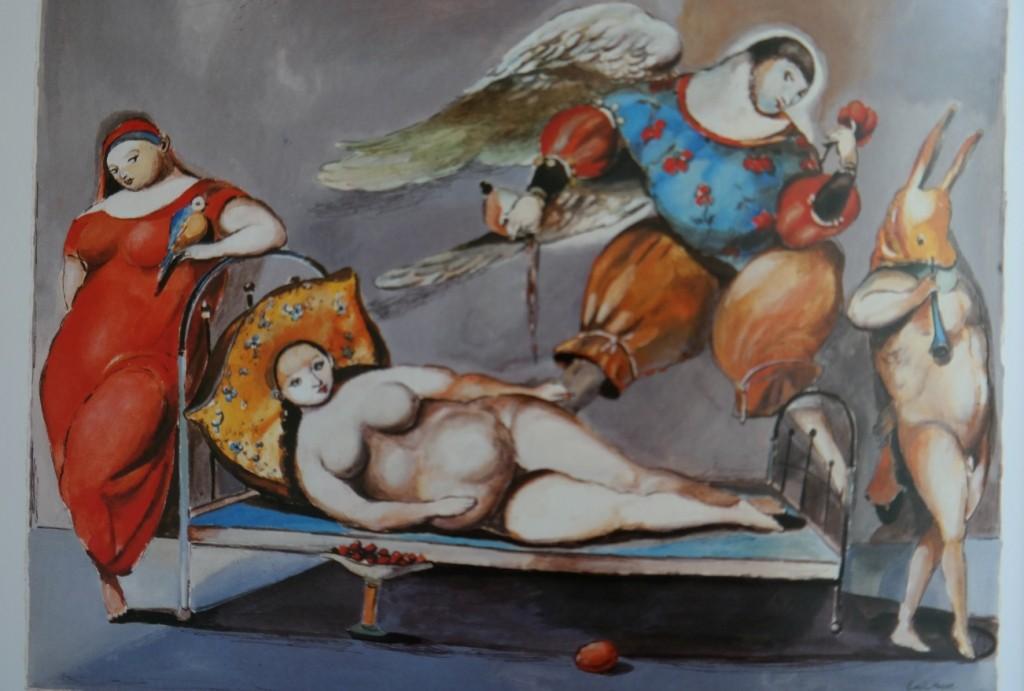 Karapetyan says the work to organize an exhibition of Emil Gazaz's works in Armenia began a year and a half ago.
"I personally offered to organize an exhibition of Emil Gazaz's works in Armenia. I contacted the city authorities to have a permanent exhibition of Gazaz works in Gyumri. Emil, who has not been to Armenia for so many years, moved to Los Angeles in 1980. As far as I remember, he came to see his mother once, in 1983, and never came back. He insisted that a big exhibition be organized at the Yerevan State Gallery. According to the preliminary agreement, the visit was supposed to take place in September last year, but at the last moment it turned out that Gazaz did not have a passport and could not leave the country. Besides, the transfer of works and insurance was not resolved," Karapetyan told Hetq.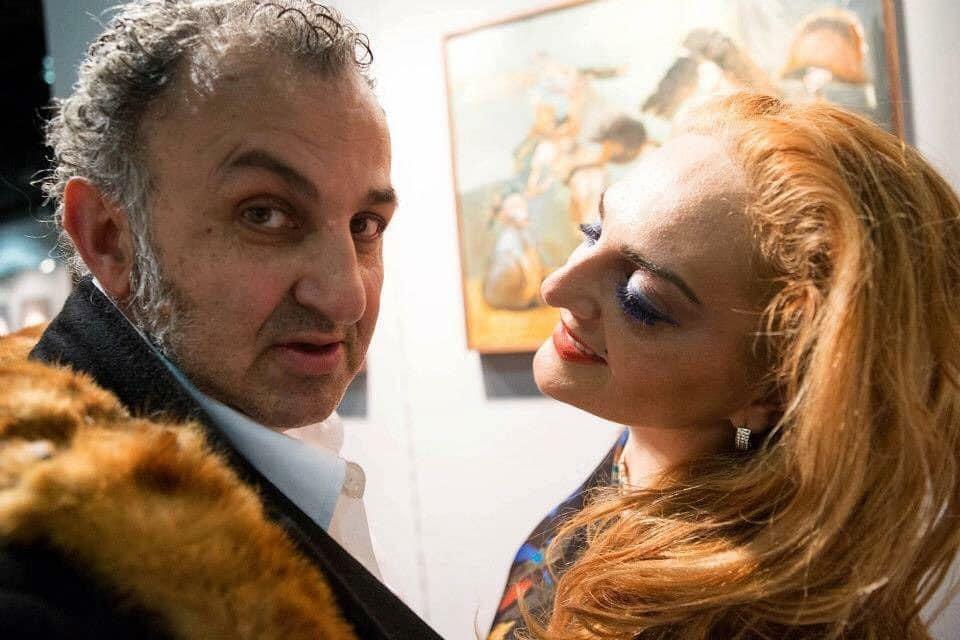 Emil Gazaz and spouse Maneh Hayryan-Gazaz
Karapetyan says that an exhibition of Emil Gazaz's works in Yerevan was organized by Mane Hayryan-Gazaz in 2009. She was assisted by Gor Vardanyan, who later kept 41 works by the artist - oil paintings and two statues.
"Now, after a long break, there is an opportunity to once again honor Emil Gazaz in his homeland, but thanks to Maneh's statements, the organizational and negotiation work started a year ago is turning into a mess," Karapetyan told Hetq.
"I was in the U.S. from November 2019 until May. On May 13, the day of Gazaz Jr.'s concert, Maneh announced the following in front of everyone. 'Here sits the world-famous painter Emil Gazaz and the director of his newly created museum Gayane Karapetyan'. I was surprised by such a statement. There is a video of this, and people can see that I, Emil Gazaz and Maneh's mother are sitting in the same row. Then, they announce that some Gayane Karapetyan speaks on their behalf," Karapetyan continued.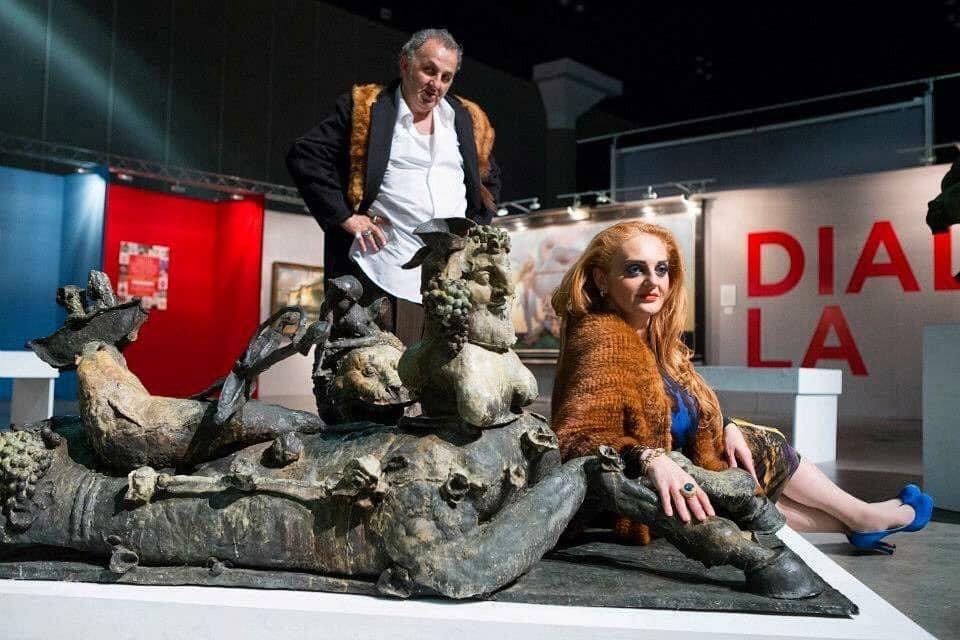 Gayaneh says that for the big exhibition in Armenia, Maneh wanted to move 120 works to Armenia4 - 0 oil paintings, 40 drawings, 40 sculptures. The Yerevan Gallery was supposed to cover the transportation costs, organize insurance, etc.
"I was the link between Maneh and the State Gallery. There is correspondence confirming this. I have the 41 works that I took from Gor Vardanyan at Maneh's request and I have been paying for space, security and insurance for a year and a half. In other words, no one could have done all this if not authorized by them," says Karapetyan.
As for the space provided by the Gyumri Municipal Council, Karapetyan says it will be given free of charge for a period of twenty years, on condition that it be renovated with KALG funds.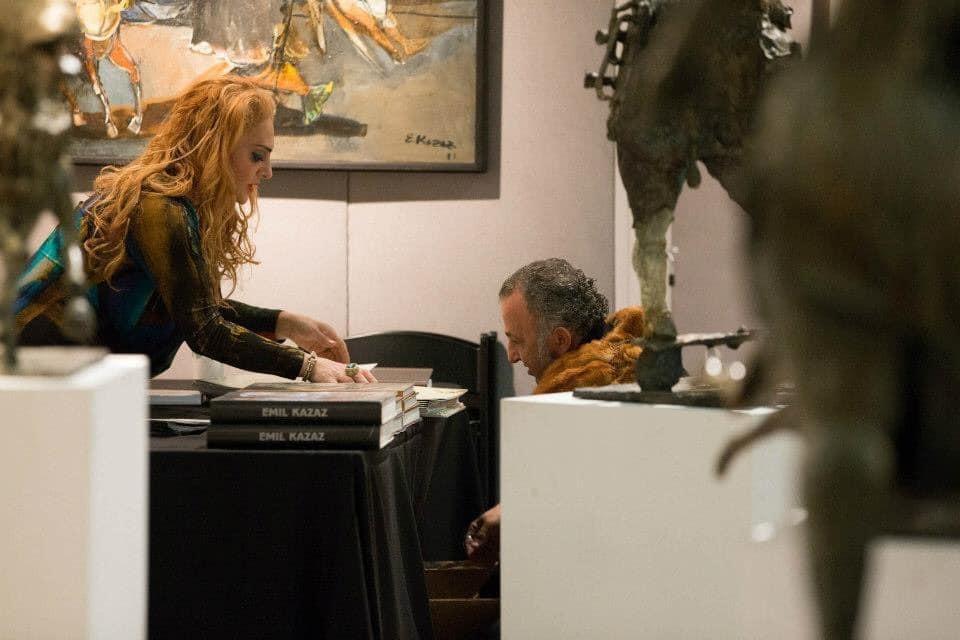 "I don't know why Maneh Hayryan is making such a fuss, since the area owned by the community will be given not to me, but to the organization and not with the right of ownership. Mane Hayryan roars about the Gazaz Gallery all over the place, but those galleries don't really exist. They ae set up in her kitchen," says Karapetyan., who wonders why they are trying to prevent an exhibition of Gazaz's works in Gyumri.
"Emil announced that the woman is coming on September 25 and will give a comprehensive answer to all these questions. I'm waiting," says Karapetyan.
The KALG NGO director says the future Gyumri exhibition hall will open with fifty other works of Emil Gazaz and not the 41 works transferred to Armenia eleven years ago. Karapetyan claimed that she has a contract with a person, whose name she did not want to disclose, for displaying those works.
PS - Hetq is ready to listen to those with opposing views on the matter.
Top photo: KALG NGO Director Gayaneh Karapetyan
If you found a typo you can notify us by selecting the text area and pressing CTRL+Enter