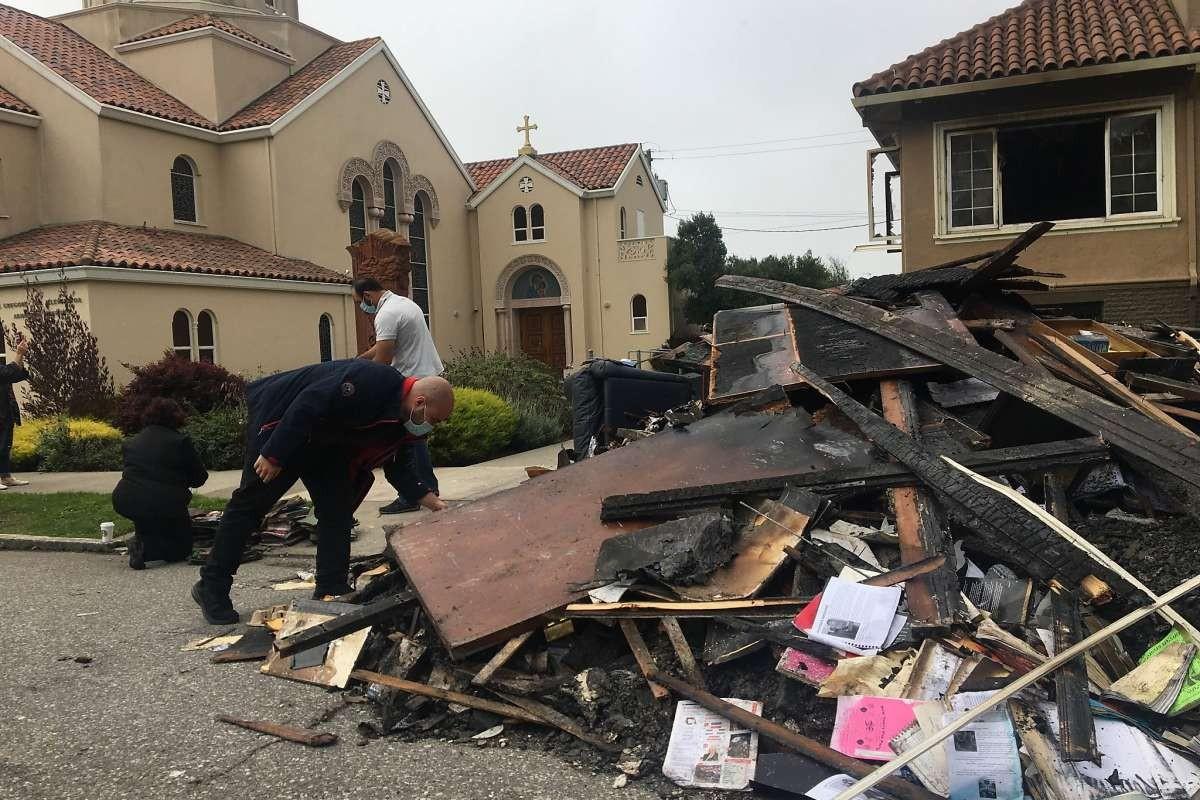 Armenian Rights Watch Calls for Taskforce to Address Recent Surge in Anti-Armenian Incidents in the San Francisco Area
The following statement was released on September 17 by the Armenian Rights Watch-ARW, a Standing Committee of the Armenian Bar Association.
Armenian Rights Watch of the Armenian Bar Association calls upon federal, state and local law enforcement agencies to join a new joint task force to address the recent increase in anti-Armenian hate incidents in the San Francisco area.
Early this morning, a fire engulfed a house of culture on the campus of the St. Gregory Armenian Apostolic Church in the heart of San Francisco. The blaze severely compromised an Armenian community center adjacent to the house of Christian worship, a building containing Vasbouragan Hall, church offices as well as rooms and property belonging to various other community charities and youth groups. The building also encompassed Sunday school classrooms. According to investigating authorities, arson is suspected.
Unfortunately, today's incendiary incident follows an earlier attack, in July of this year, on the Krouzian-Zekarian Vasbouragan Armenian School and its appurtenant community center, again in San Francisco. The school buildings were defaced with anti-Armenian threats and lined with aggressive Azerbaijani-Turkish invective and grotesque graffiti. The source of today's blaze is still being investigated.
Given the two anti-Armenian incidents within a span of three months, we believe it is imperative for the United States Attorney for the Northern District of California and the San Francisco field office of the Federal Bureau of Investigation to work closely with state and local authorities to investigate these unseemly events. The Bureau has a special interest in investigating criminal offenses against a person or property motivated in whole or in part by an offender's bias against a race, religion, ethnicity, or gender identity. As the lead investigative agency for criminal violations of federal civil rights statutes, the Bureau is uniquely positioned to assist its state and local law enforcement partners in Northern California, even if federal charges are not brought.
To that end, we strongly believe that federal agencies' resources, forensic expertise, and experience in identifying and establishing hate-based motives will provide an invaluable complement to local law enforcement in ferreting out the source of the hate incidents against the Armenian-American community of Northern California. Should prosecution be instituted under state hate-crime statutes, we call on the Civil Rights Division of the Department of Justice to closely monitor any such proceedings due to a compelling national interest, as anti-Armenian hate crimes have been reported increasingly across the nation.
A crucial force in this fight against hate crime is community outreach. We invite federal and state authorities to team with Armenian Rights Watch to build a joint task force leveraging community resources to aid and complement law enforcement in their efforts to combat and prevent what is quickly emerging as a dangerous new strain in ethnically-motivated hate crime throughout the United States.
We are confident that a joint initiative focused on identifying historical prejudices, predicting current fault lines and promoting information-sharing will serve to further equip law enforcement with the perspective, skills and relationships necessary to successfully curb this concerning uptick in anti-Armenian hate crime. An early and comprehensive approach is essential, and Armenian Rights Watch stands prepared to lead in such an endeavor.
photo: sfchronicle.com
If you found a typo you can notify us by selecting the text area and pressing CTRL+Enter