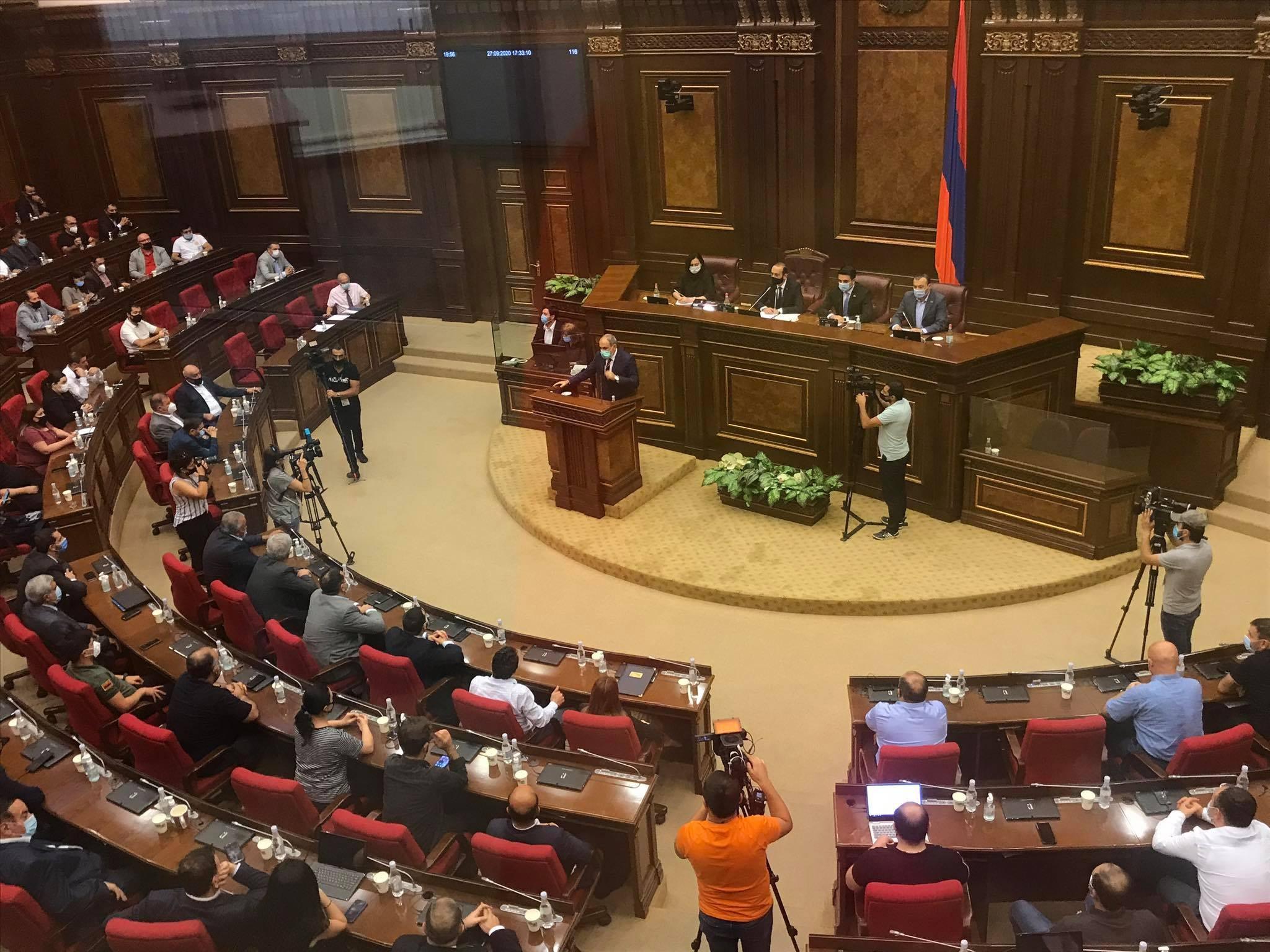 Armenian Prime Minister Pashinyan: "I am ready to die for the sake of our homeland"
Following the Armenian government's decision today to declare a state of war, the parliament convened a special session during which Prime Minister Nikol Pashinyan stated that Azerbaijan is attempting to resolve the Artsakh issue via military means and that it wants to occupy Artsakh.
"Taking into account the fact that in the current military-political situation there is an immediate threat of an attack on the borders of Armenia, the government has declared martial law - a general mobilization. At the moment, a partial mobilization of the First Order is taking place. At the moment, the Artsakh Defense Army is fighting along the entire line of contact, especially in the northeast and southeast. The situation is tense," Pashinayn stated.
Pashinyan said that Azerbaijani forces also targeted civilian infrastructure and that there are civilian casualties. He reported that Azerbaijani shelling had damaged the Artsakh capital Stepanakert.
Pashinyan said he was convinced that the people of Armenia will stand firm when it comes to protecting the rights of the people of Artsakh.
"We will not retreat a single millimeter from the positions of our history, past, identity and values. We will win. Today there is are no privates and no generals, no officials and no MPS. We are all soldiers of our people. Local failures should not oppress us, we must stand firm on our feet, defend our right to live on our sacred land," he said.
"I am ready to die for the sake of our homeland. The Armenian people have not been and will not be on their knees. When we say we are all soldiers, we have a message. We are ready to die for the sake of our homeland. Our homeland will not give up a single millimeter. We must win," Pashinyan said.
If you found a typo you can notify us by selecting the text area and pressing CTRL+Enter