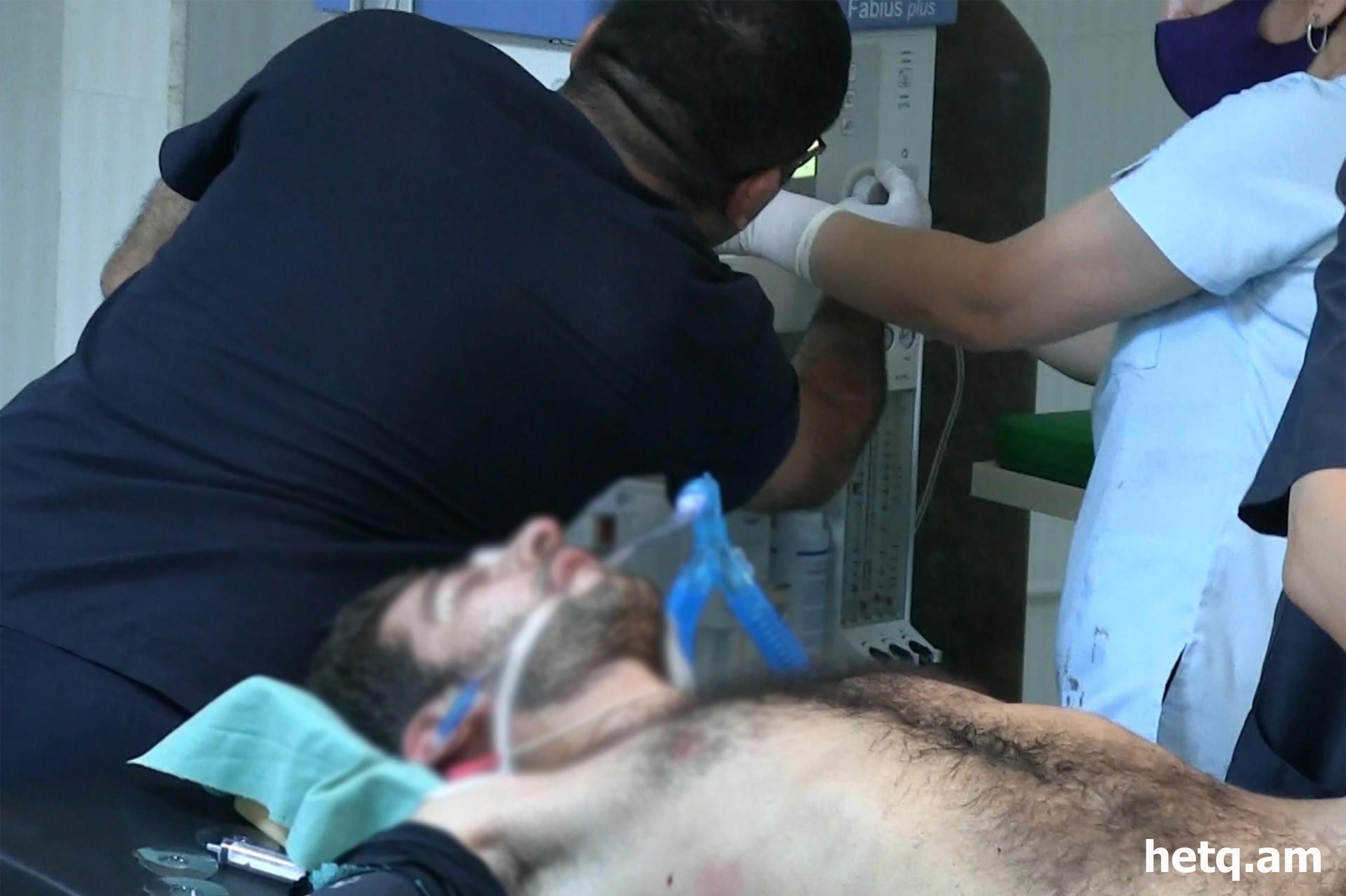 Le Monde Reporters Wounded in Martouni: "My colleagues were shouting, help, help"
Le Monde journalists and their escort staff were caught in a round of Azerbaijani shelling in the Artsakh town of Martouni today according to Hermine Virabyan, a freelance journalist accompanying the journalists in Artsakh.
Virabyan told Hetq that a resident of the town of Martouni, who was leading the group of journalists, was killed in the shelling and the journalists were wounded.
Le Monde journalists Allan Kaval and Yaghobzadeh Raphael Charles arrived in Stepanakert on September 30. After working in the Artsakh capital, they visited Martouni with journalist Hermine Virabyan today and decided to visit damaged houses and talk to residents.
In Martouni they were joined by a local young man named Grisha, who was familiar with the place.
The group of journalists planned to visit five houses. The filming in the first house was over and they left. They tried to approach their car with the "Press" logo when they heard shelling in the sky. For a moment, they believed the sounds came from afar, but they quickly got their bearings and ran in different directions.
"We targeted our shocked faces and realized that they were coming towards us. It seemed to us for a moment that it was happening in the distance. We started running irregularly, we ran separately, then I heard voices, shouts. My French colleagues were shouting 'help, help'. I turned around and saw that they were lying on the ground and one of their faces was completely covered in blood," Virabyan recounted.
The journalist with a bloody face was Allan Kaval, who was taken to the Stepanakert hospital for surgery. His condition is listed as extremely serious.
The other Le Monde reporter, Rafael, received a shrapnel wound in the leg. He is being operated on in Martouni city hospital.
At the hospital, Virabyan heard explosions again. But since the road out was not safe, and Rafael's health condition was not serious, they decided to operate on him in Martouni.
If you found a typo you can notify us by selecting the text area and pressing CTRL+Enter