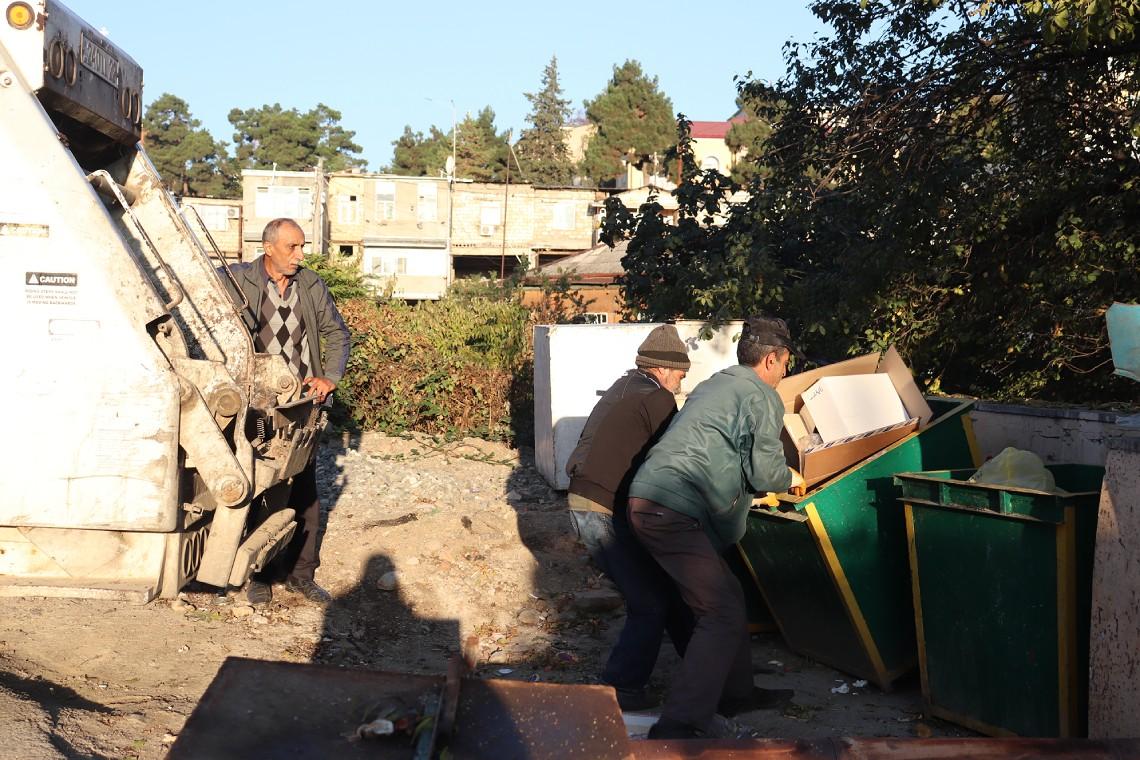 Keeping Stepanakert Clean During a War
Collecting trash in Stepanakert, the capital of Artsakh that has been hit several times by Azerbaijani shells and rockets over the past twenty days has been no easy task.
Despite the risk, workers of the Sanmakrum non-profit organization have made the rounds every day.
They hit the streets early. Director Alyosha Seyranyan allows me to hop a ride in the garbage truck. Borya Hovsepyan is behind the wheel. I and Manvel Sargsyan are seated in the cab. Karen Davtyan, who's given me his seat, is holding on in the back of the truck.
Ever since fighting broke out, Azerbaijani forces shelled Stepanakert in the early hours of the day. The same time the garbage truck makes its rounds. The workers say the prospect of getting hit really didn't bother them.
I ask them about the ceasefire that was declared yesterday.
"We do not believe it. It's just more games," says Borya.
Most of the company's younger employees were called up for military service. The task of keeping the Artsakh capital clean has fallen to the senior staffers.
After picking up trash at three sites, I give Karen Davtyan this seat in the cab back and wish peace to that wonderful team.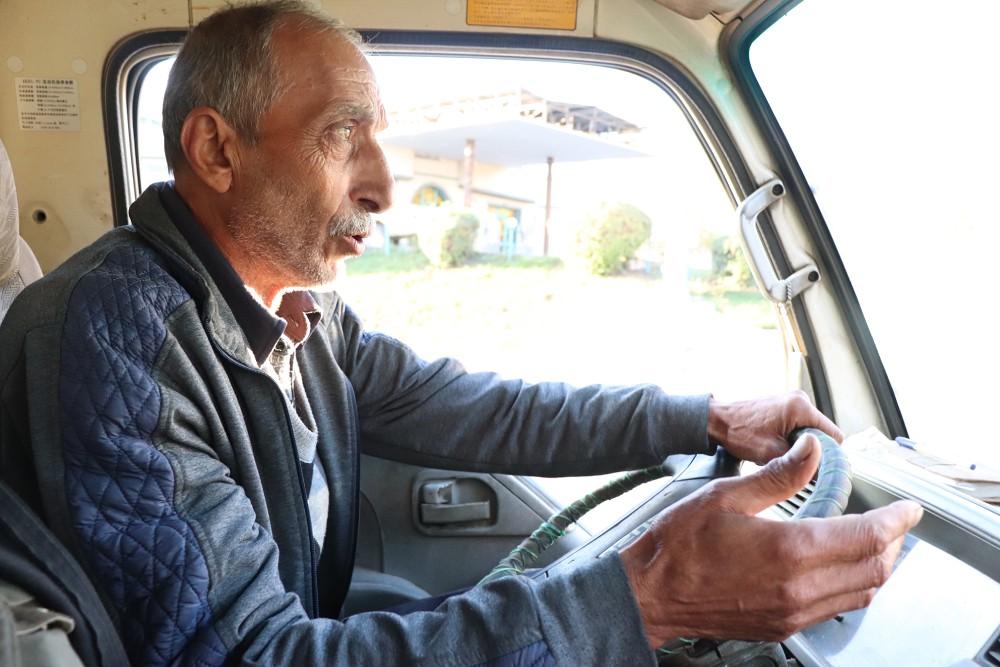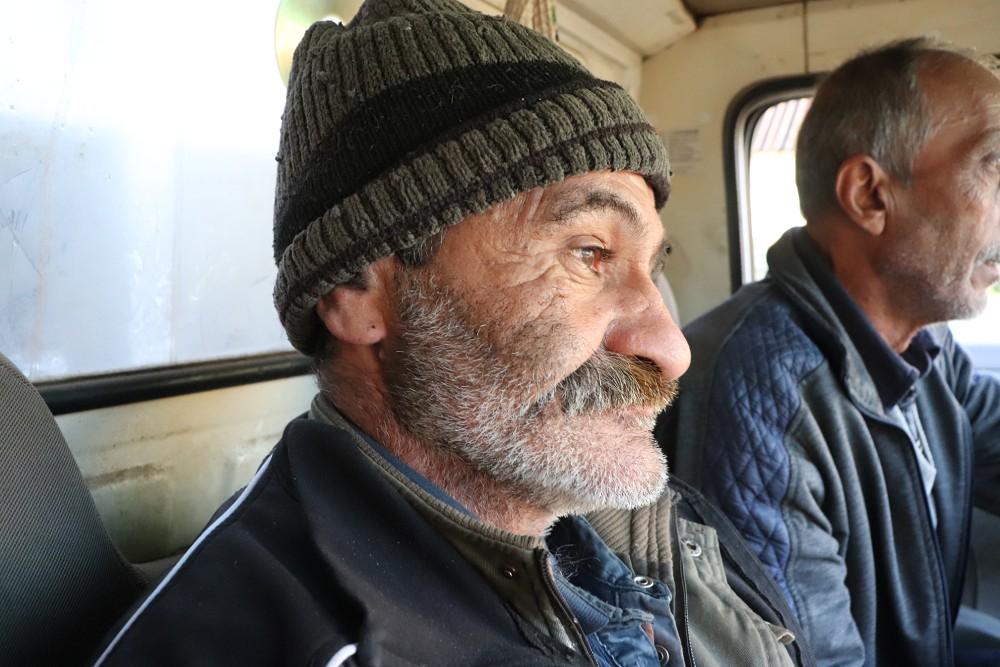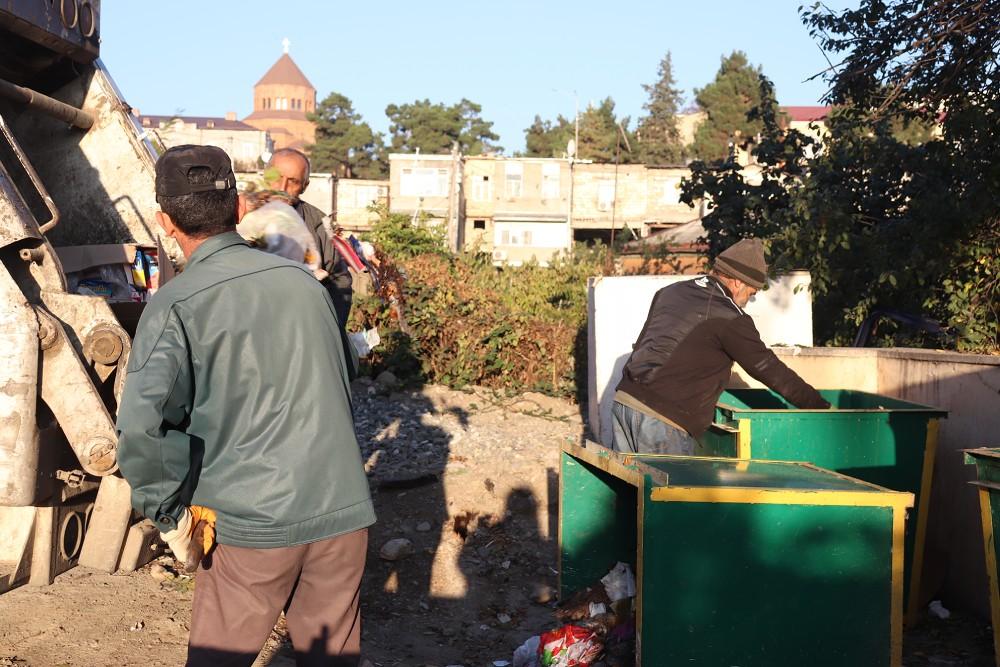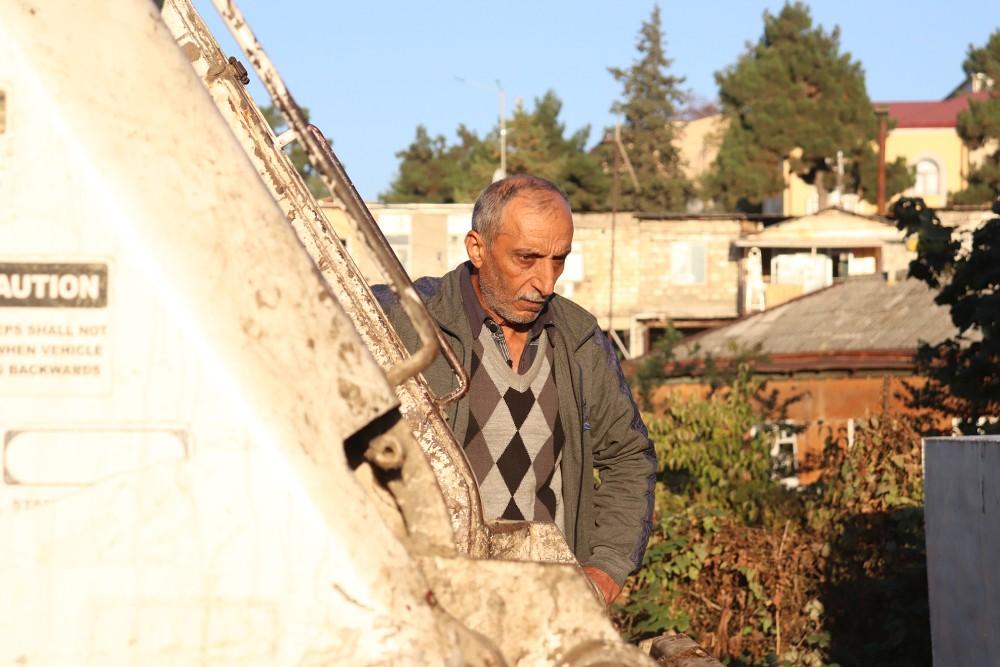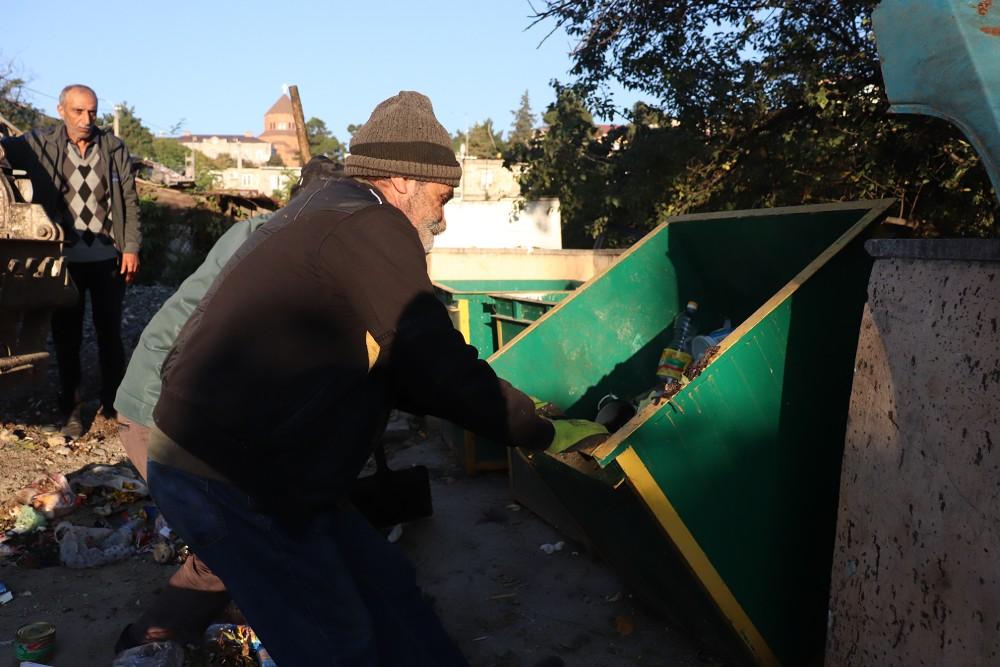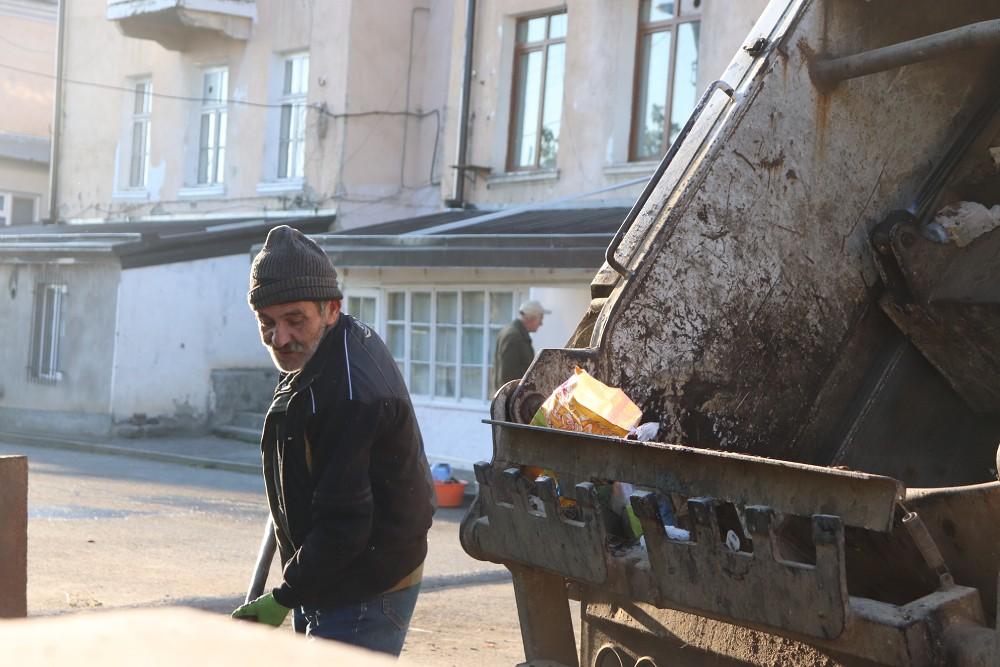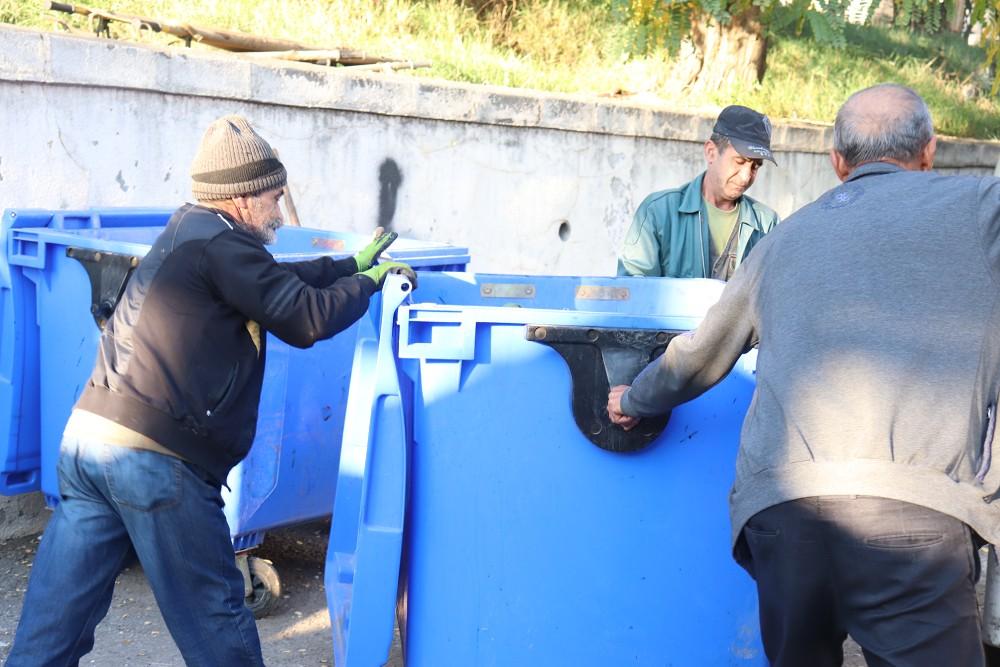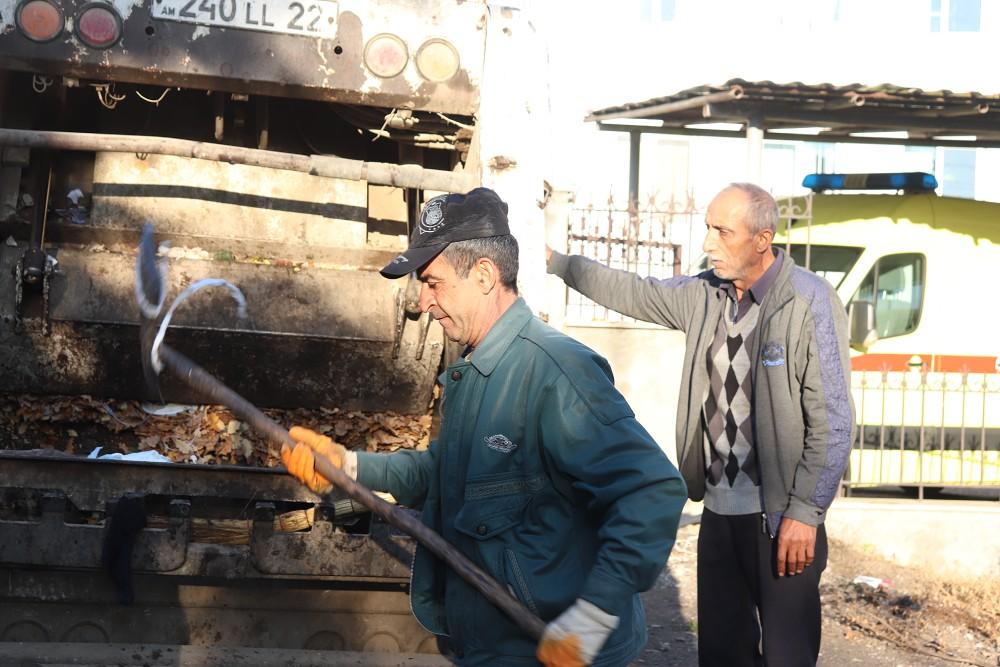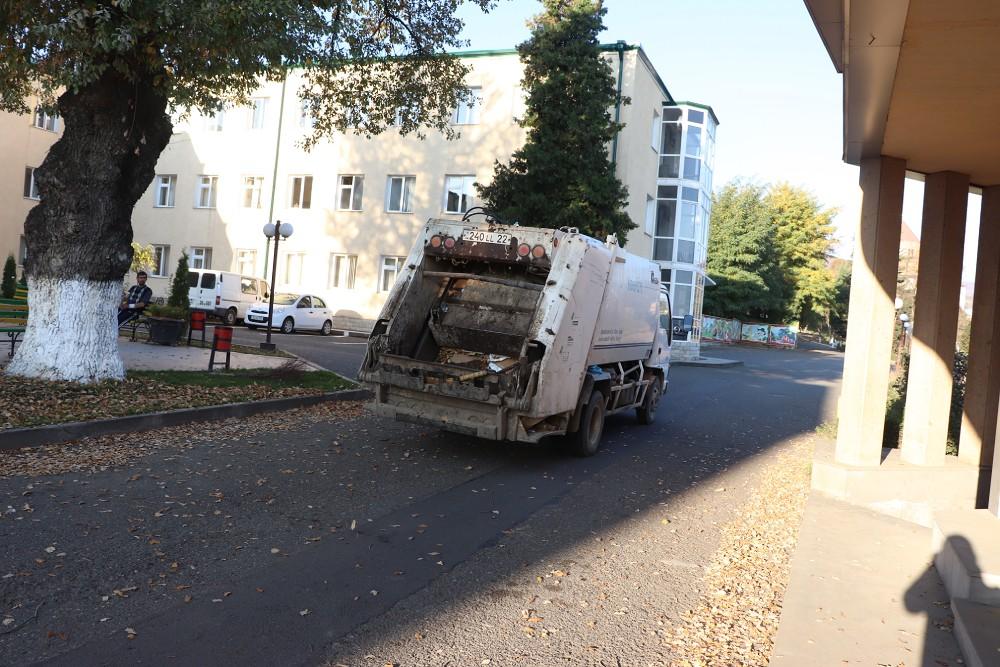 If you found a typo you can notify us by selecting the text area and pressing CTRL+Enter