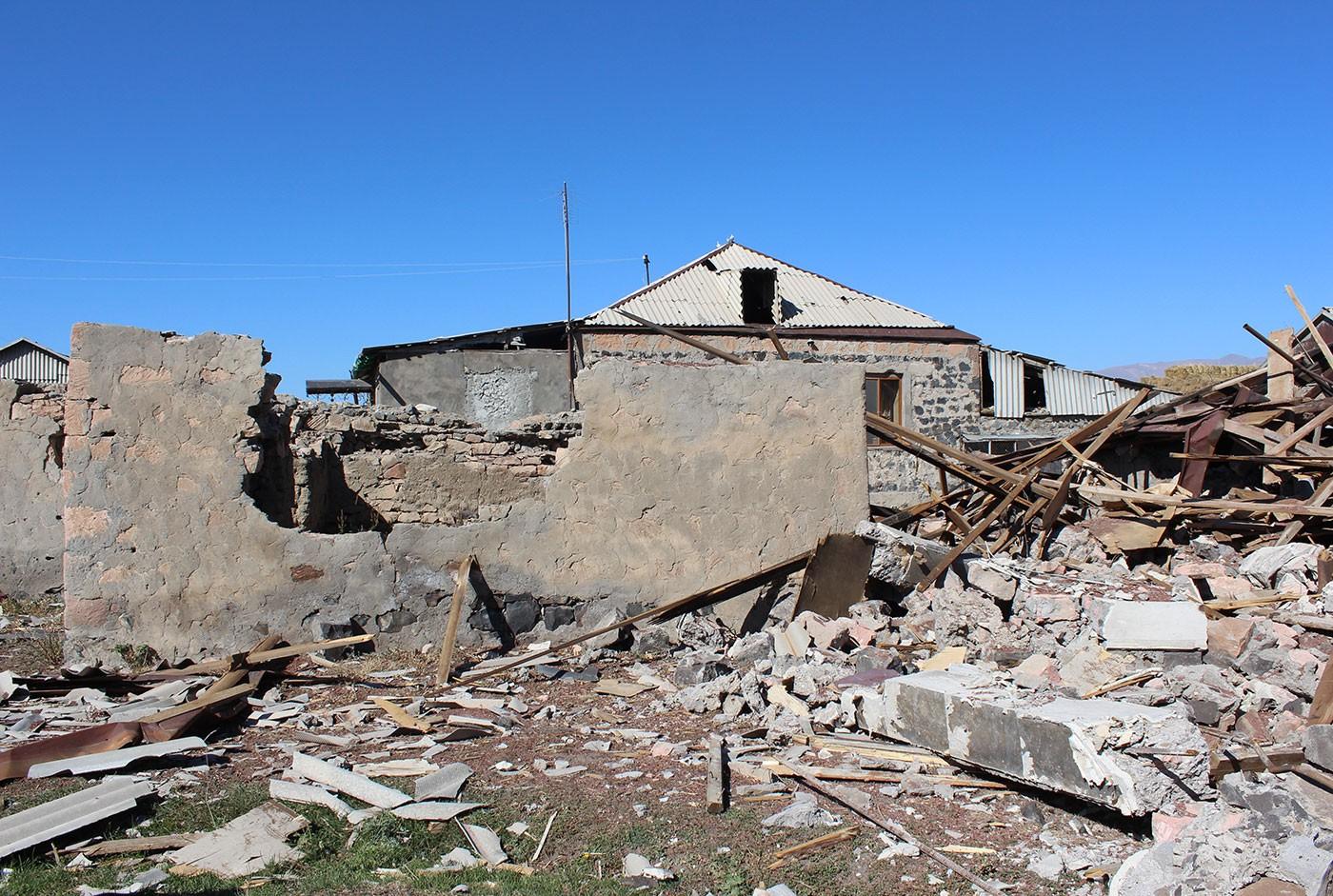 Azerbaijani Military Targeted Villages in Armenia for Days, Says Armenian Government Agency
Armenia's Center for Humanitarian Demining and Expertise SNOC reports that the Azerbaijani military has been committing war crimes against civilians in Armenia for days, violating bilateral humanitarian ceasefire agreements.
The Center reports that Azerbaijani drones have targeted civilian settlements of Vardenis, Metz Masrik and Sotk in the Vardenis region, and Artzvanik and Davit Bek in Syunik.
Center specialists have found and destroyed unexploded ordnance in the above residential areas.
Metz Masrik resident, Gevorg Vardanyan (b. 1957) was killed when an Azerbaijani rocket hit his house. A neighbor, 8-year-old Ashot, says that Vardanyan had recently returned from Artsakh. Neighbors say the missile struck at 9:30, just after they and Vardanyan had their evening coffee. Azerbaijani armed forces have caused widespread destruction here. Adjacent houses and walkways were damaged. One resident of Metz Masrik, Suren Dashyan, received a shrapnel wound and is now recovering. Resident Robert Yeghiazaryan died in hospital, without regaining consciousness.
Constant Azerbaijani shelling has shattered all the windows of the Sotk village public school. The condition of 14-year-old Narek, who was seriously injured in the same village, is now stable. His older brother recalls how the family was working in the potato patch when they noticed a drone overhead. The teenagers and their father tried to flee, but Narek was seriously injured by the Azerbaijani UAV.
Despite the ongoing danger, Sotk residents continue their daily routine. They say that the potato harvest must be completed.
If you found a typo you can notify us by selecting the text area and pressing CTRL+Enter