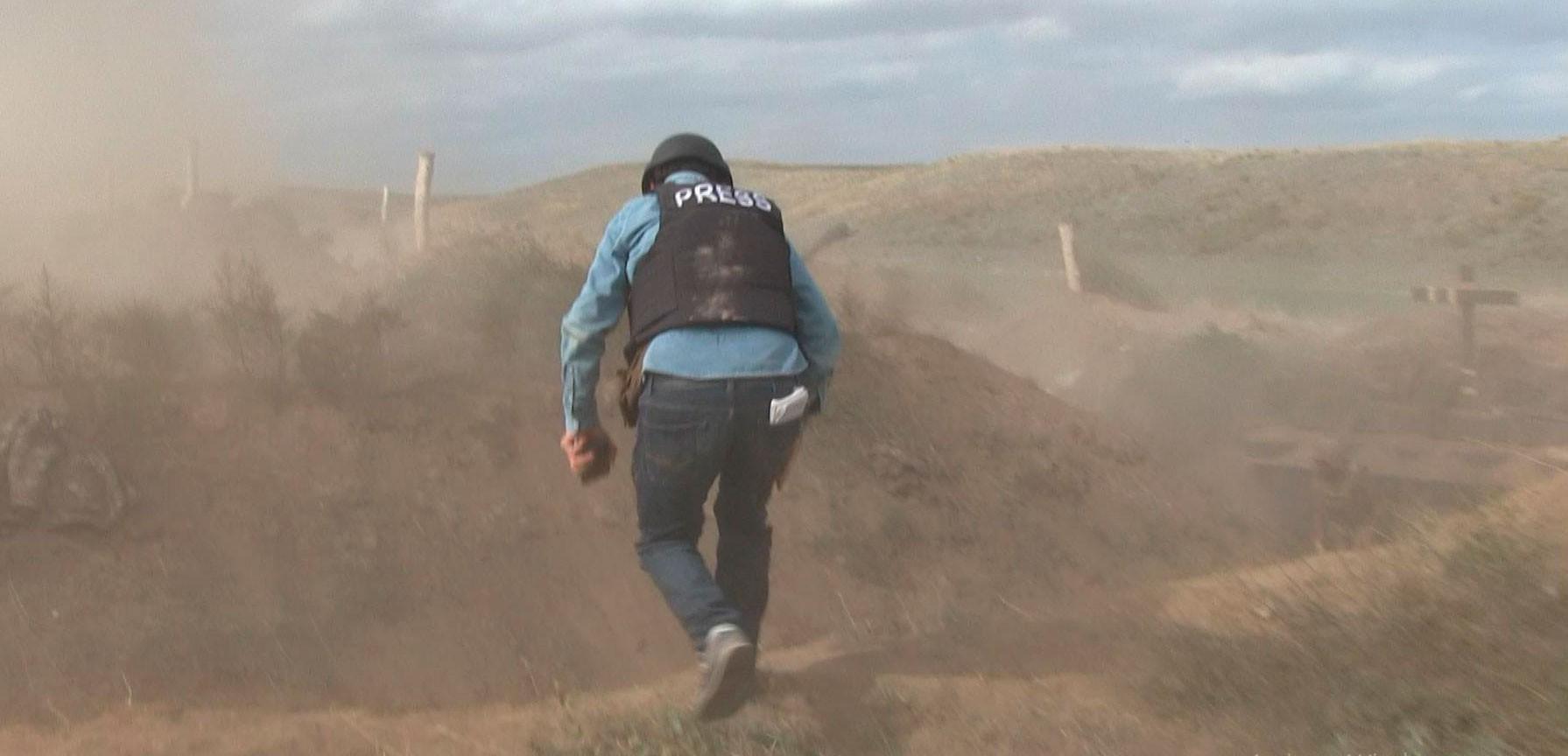 The Civilized World and the War Machine
"Time flows between my fingers flowing, dripping to the ground. There are bloody traces of time everywhere."
I jotted down these words, dated October 25, in my war diary.
I haven't published almost any of my posts written during the war. I remember what I witnessed before jotting down each post.
It was on the northeastern frontline. An Israeli kamikaze drone appeared from above an struck an Armenian artillery battery, dismembering our soldiers. Their body parts were collected and loaded in an ambulance. The next day they found some more body parts. They were buried on the spot, a small cross placed in the mound.
The world was on the side of dictator Aliyev. Aliyev, who has long been Erdogan's shadow. The so-called civilized world, which for years criticized dictator Aliyev, exposed his corrupt dealings, wrote about his tens of billions in wealth, supported him during the war.
From the first day in Karabakh, I studied the weapons used by Azerbaijan to destroy peaceful settlements.
The names of many countries were on the remains of those deadly weapons. In first place was Israel. Drones, various remote-controlled missiles, communications, almost everything. The Jews were subjected to a genocide nd now Israel is involved in such a crime. This is a good lesson for all nations.
In second place were Turkish weapons. Drones, artillery, remote-controlled missiles, equipment, in short, everything worthy of a NATO member state and, of course, the military.
The military operation was carried out according to the plan developed at the Turkish headquarters. Many details will eventually surface as to which countries were involved in this war, but it is obvious that the main players on the world map either participated in or agreed to the plan hatched by Erdogan and Aliyev to bring Nagorno Karabakh, not recognized by any country, to its knees.
These weapons were also produced in Russia, Belarus, the Czech Republic, Ukraine, a number of different parts of the weapon were produced by companies from the United States, Germany, France, Canada and other countries. We saw the names of South Korea and Singapore on the weapons. This is the civilized world. It produces weapons to deprive people of the right to life.
The civilized world, by constantly producing weapons, feeds the war machine.
Every day, we read about fighting, explosions, killings throughout the world. We see bloody images and pretend to be appalled, to feel pain.
And so, flipping through the pages on our phone or computer screens, we move forward to do the same thing the next day.
If you found a typo you can notify us by selecting the text area and pressing CTRL+Enter