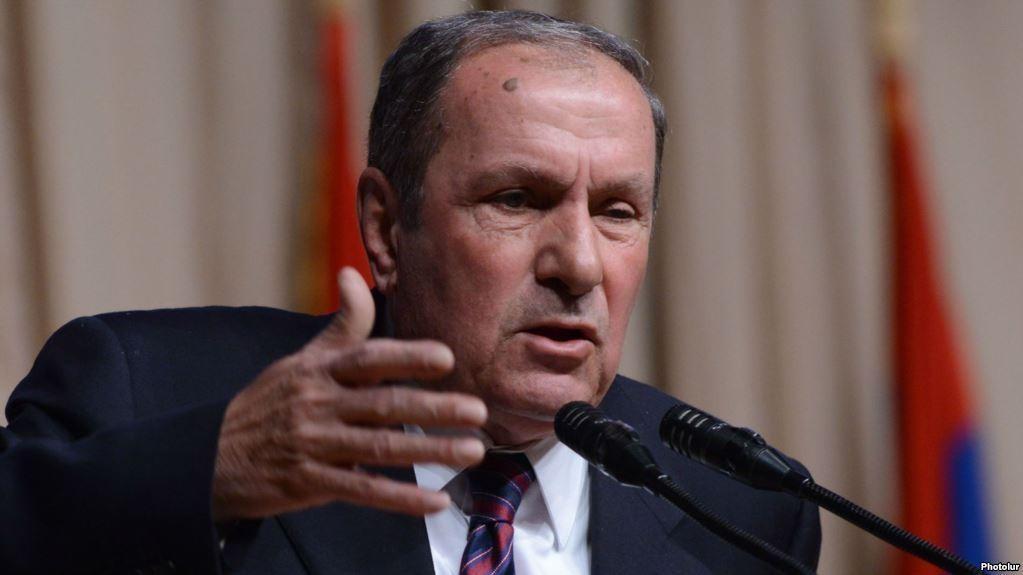 Levon Ter-Petrosyan Says Armenia Faces Threat of Civil War
Levon Ter-Petrosyan, Armenia's first president has called on Armenian Prime Minister Nikol Pashinyan to immediately resign, adding that any change in government must be through exclusively constitutional avenues.
Ter-Petrosyan, referring to the speech of Vazgen Manukyan, Armenia's first prime minister who has selected by a number of opposition parties to head a proposed, in an article appearing in ilur.am, called on people to refrain from supporting either Pashinyan or the opposition.
Ter-Petrosyan accused both of leading the country to civil war given their stubbornness and unwillingness to compromise.
Manukyan, in a December 5 speech at a Yerevan rally calling for the resignation of Pashinyan, said that the prime minister must voluntarily resign or face the wrath of the people.
The opposition parties said that Pashinyan must resign by Tuesday, December 8, or else face widespread acts of civil disobedience.
"The rally led by Vazgen Manukyan deepened my fears about the danger of a civil war threatening our country," Ter-Petrosyan wrote, adding that Pashinyan and the opposition seem intent on a confrontation.
"Has the public forgotten that both have a great deal of experience in attacking the Parliament, which they brilliantly used in 1996-2018? In 2018, Serzh Sargsyan gave in, and the RPA, his political support, handed over power to Nikol Pashinyan in a seemingly legal way," Ter-Petrosyan wrote, comparing Manukyan and Pashinyan.
Ter-Petrosyan wrote that the 2018 "Velvet Revolution" aborted another chance for a compromise settlement of the Karabakh issue, because Serzh Sargsyan was ready to sign the Lavrov Plan immediately after his re-election, which would have been a great victory compared to the trilateral statement signed by Pashinyan.
Ter-Petrosyan described Manukyan's statement that Armenia would join any alliance against Turkey as dangerous.
If you found a typo you can notify us by selecting the text area and pressing CTRL+Enter