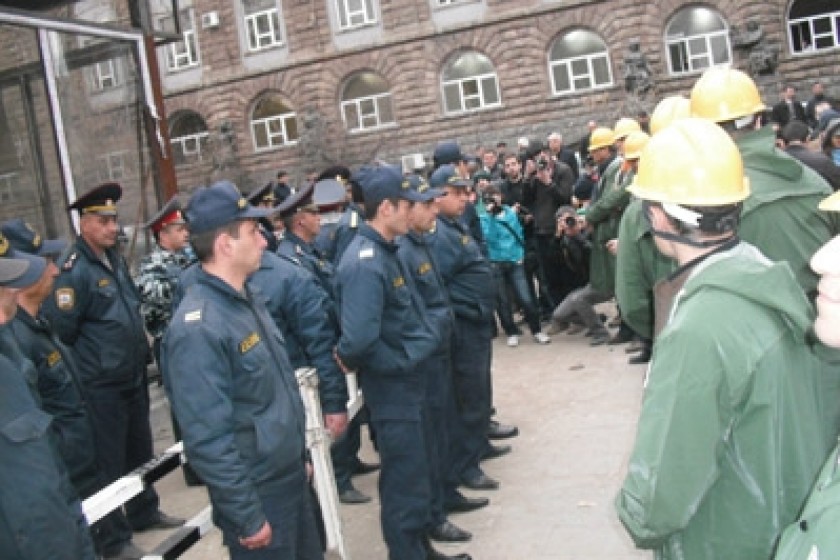 Armenian Society of Columbia University supports the environmental movement in Armenia
Members of the Armenian Society of Columbia University express their support and solidarity to the efforts of the environmental movement in Armenia towards the preservation of the Mashtots park and the Teghut forest. We believe that the movement carries a critical mission of revitalizing freedom, responsibility and dignity in the Armenian citizen, which is fundamental for the survival of the Republic of Armenia in the century of choice and mobility.
We strongly believe that the ability to self-organize and stand for a cause is the cornerstone for any progressive society.
We have learned that in order to have a prosperous country we need to have rule of law and equal opportunities for every member of the society.
We also believe that human rights and equal opportunities must be conquered and protected by citizens and groups of citizens through constant civic leadership and struggle.
We can clearly observe that the Armenian society stands at a brink of a psychological breakthrough leading from an obedient and fearful soviet comrade to a dignified free citizen and the environmental movement has started an important process of leading and crystalizing that change.
We wish our friends at the Mashtots park successful leadership in the transformation of the Armenian society and express our enthusiastic support to more active citizen participation in the public policy decisions in Armenia.
Columbia University Armenian Society
Anushavan Hambardzumyan
Dara Hourdajian
Elya Papoyan
Garineh Nazarian
Gohar Harutyunyan
Milena Melkonyan
Narek Sevacheryan
Nora Khanaryan
Vahe Markosyan
William Bairamian
Yervand Nersisyan
If you found a typo you can notify us by selecting the text area and pressing CTRL+Enter