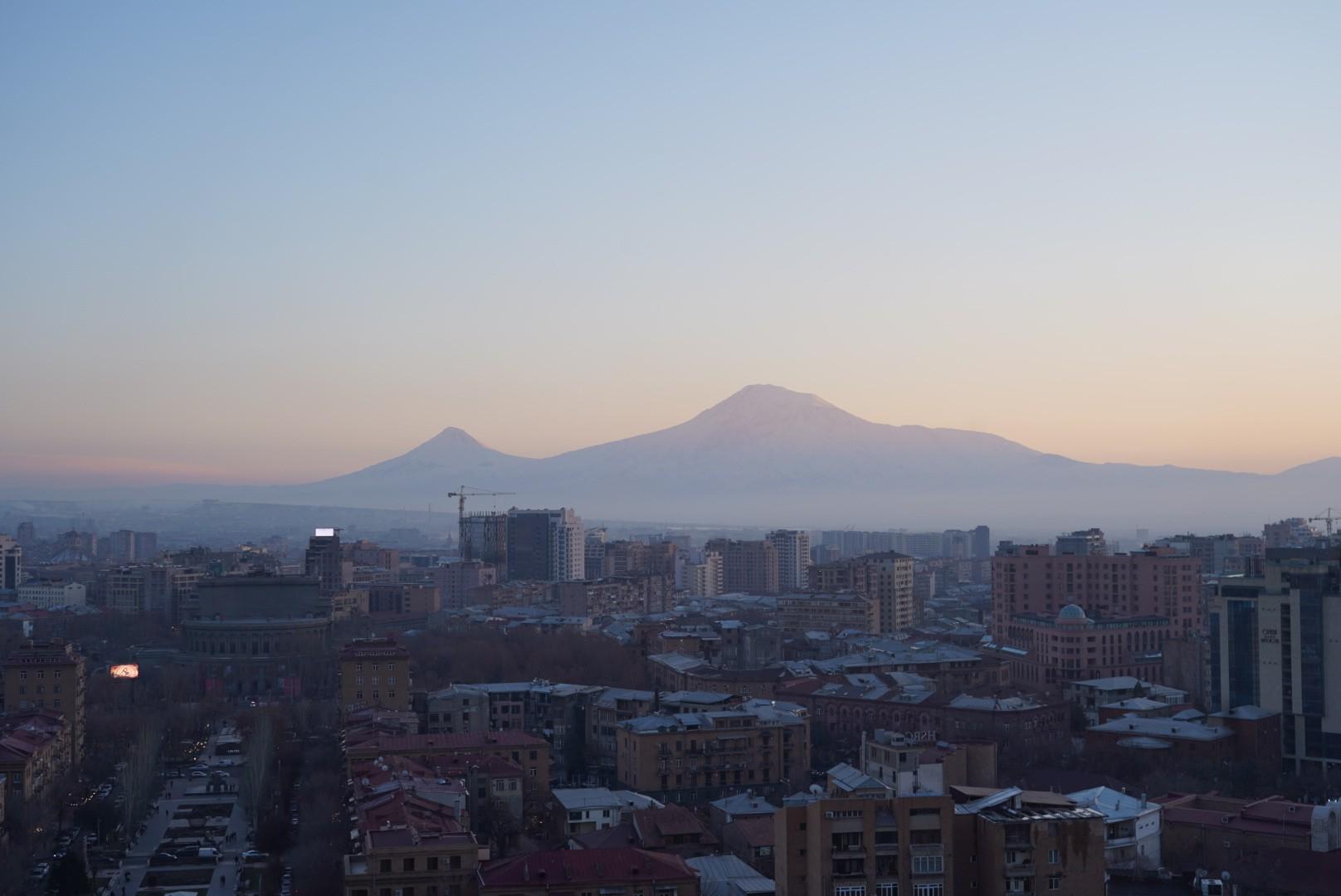 From One War to Another: Young Syrian-Armenians Struggle to Find Their Place in Armenia
By Astrig Agopian
Abraham, Roujeh and Setrag were teenagers when the Syrian civil war broke out in 2011.
Like many Syrian Armenians, they fled. They came to Armenia because they had nowhere else to go. Despite their Armenian origins, it was not easy to start a new life in Armenia. There were cultural differences and everyday difficulties.
When war broke out in Karabakh in September 2020, the specter of having to move yet again surfaced.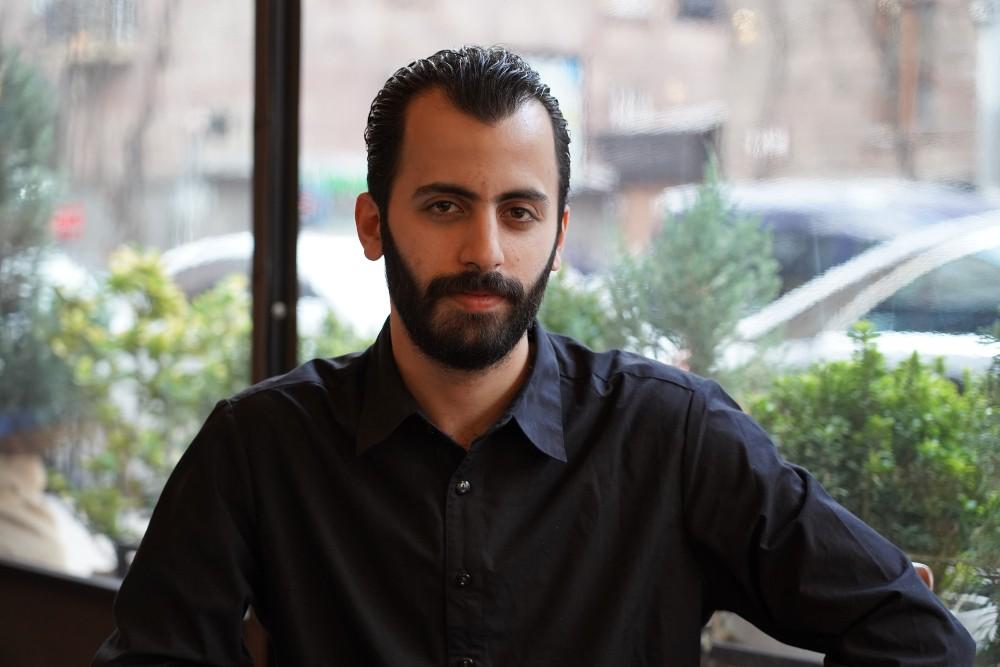 Setrag
"I grew up in Kessab. It was a quiet village in the Syrian mountains, close to Turkey, with Armenians and Arabs. No difference no problems," says Setrag.
"There was a great harmony there. It was perfect, I really loved it. I did not want to leave it ever," says the 28-year-old who studied bank accounting and lived with his parents and his sister.
Not far from the village, in the city of Latakia, Roujeh was going to school, hanging out with friends, and worrying about issues normal for a preteenager.
"I lived with my parents and my older brother. I loved basketball and being with my friends," recalls the 22-year-old.
A hundred miles from there, in Aleppo, Abraham went to school and worked at the family business.
Abraham
"I come from a family of coffin makers. That was my first job. I carved wood," explains the 25-year-old.
The three young men spoke fluent Armenian but had never been to Armenia. In 2011, the Syrian civil war broke out pitting the Ba'athist regime of Bashar al-Assad against a multitude of domestic actors, including Islamist groups. The conflict is still ongoing and now involves foreign actors - Russia and Turkey. Everything was about to change for Roujeh, Setrag and Abraham.
Leaving Syria
Roujeh was twelve when both of his parents were kidnapped and killed in Latakia.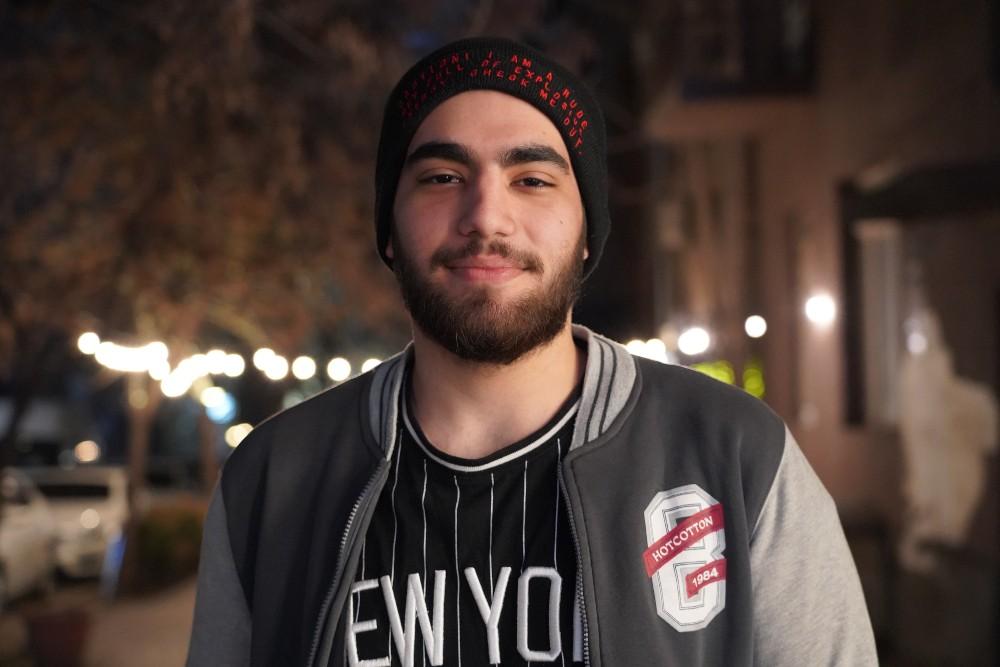 Roujeh
"I grew up by myself, with my older brother, who is a year older than me," says Roujeh.
He remembers a state of chaos, watching the news continuously, going from place to place.
"We had nothing. There was a lack of everything. We could not go out because there were snipers everywhere. There were roadblocks with men holding Kalashnikovs," he says.
With his brother, he sold what he could. They decided to buy plane tickets.
"We both wanted to leave, not necessarily to go to Armenia first. But we had a Syrian passport, so we did not have many options. We decided to move to Armenia in 2015. We wanted to go to Canada or somewhere in Europe, but we did not manage to," he says.
"One night we woke up to answer the phone. It was from the priest of the church, telling us the Islamists were about to enter the village," says Setrag.
A lot of fake news had been circulating, so he did not know if he should believe the information.
"At 5:30 a.m., it started. Bombs, firing, an assault. Chaos. I went outside and then I ran home, our house was hit. The blast made all the windows and part of the house explode. Then all the villagers just ran out in pajamas and we left the village and everything behind to go to another city. Some people did not even have time to take money or their papers. A few days later, the Islamists were uploading photos and videos of them in our village."
Al-Nusra Front Islamists attacked Kessab in 2014. Eighty people died and several hundred families fled to Ras-al Bassit and Latakia, which were safer at the time. Setrag's family also fled.
"My family did not come to Armenia. They stayed in Syria because it is very hard for them to leave their country after all these years. Everything they have, everything they built is there. It is painful to leave all that behind. But they decided to make me leave. I came to Armenia because I could not go anywhere else," says Setrag, who was twenty at the time.
"The war coincided with the time when I had to prepare for my military service in Syria," says Abraham. "My family decided they did not want me involved in this war, that we did not want. It was a mix of a political and religious conflict. The involvement of Islamists scared us. We decided to leave Aleppo. It was not easy. We only had two options: going to Lebanon or Armenia," he explains.
The severe economic crisis in Lebanon made the look to Armenia. Abraham was seventeen when he came to Armenia with his mother. His sister joined them later. Their other siblings lived outside of Syria.
Mixed feelings about Armenia
For Roujeh, Setrag and Abraham, their arrival in Armenia can be summarized in one word: difficult.
"It was so bad. When I arrived here, I couldn't converse with people. They speak Russian all the time and mix words. So, when I came, I was confused by the different dialects and this use of Russian. They did not understand me here, they made fun of me," says Roujeh.
There are two branches of Armenian: Western and Eastern. They are mutually comprehensible, but sound different. In Armenia, the common language is Eastern Armenian, often interspersed with Russian expressions and words. In the diaspora, Armenians speak mainly Western Armenian, sometimes mixed with Arabic and Turkish depending on where they live.
It was wintertime when Roujeh arrived in Armenia and settled in an apartment with his brother. They had little money. They were sixteen and seventeen at the time.
"It was minus 22 degrees. In the home we stayed at with my brother, there was nothing, no furniture, not even beds. We were sleeping on the floor. We lived for two months like this, and after I learned more of the Armenian from here and found a job as a cashier," says Roujeh.
He moved to a better home and his life in Armenia gradually improved. But he never really made friends outside the Lebanese and Syrian communities. He started studying dentistry but had to give up, and instead worked as a waiter to live properly.
"I am proud that I found my place here, but it took eight years. Many times, I just wanted to go back to Syria. I know a lot of Syrian-Armenians who did not stay here because they just hated it", says Abraham.
He mentions the language difference, but also some cultural differences.
"It's another country with a different culture, even though we are all of Armenian origin. We did not have the same history and did not live the same events. There is a strong Russian element here," he says.
But there is one thing that amazed Abraham.
"You are surrounded by only Armenians. It's a funny element when you are used to being a part of minority in another country."
He eventually made a lot of friends and found his true passion: coffee.
"I started as a waiter, then became a barista and then a manager. Multiple trainings and I specialized," he says. "I am so happy that I found myself and did not continue the family business making coffins."
Settling in Armenia was difficult for Setrag as well. Once he got better with the language, he buried himself with work.
"It was hard because I did not come here prepared. I just left suddenly, and alone. I really missed my family," says Setrag.
He now works as a photographer and a waiter.
"I found the people a little odd. I mean, you can't blame them. Life is not easy here and this country has been through so much. Maybe it's just a cultural clash. But I really like Yerevan. I think it is a very pretty city. I like living here," says Setrag.
A new war
When they fled their native cities in Syria, and settled in Armenia, the three young men felt safe.
But in September 2020, war again broke out in Karabakh between Armenia and
Azerbaijan. This time, Turkey was directly involved.
Even though none of them was surprised by the conflict they knew could start again anytime, they had different reactions.
Abraham immediately decided to join the fight.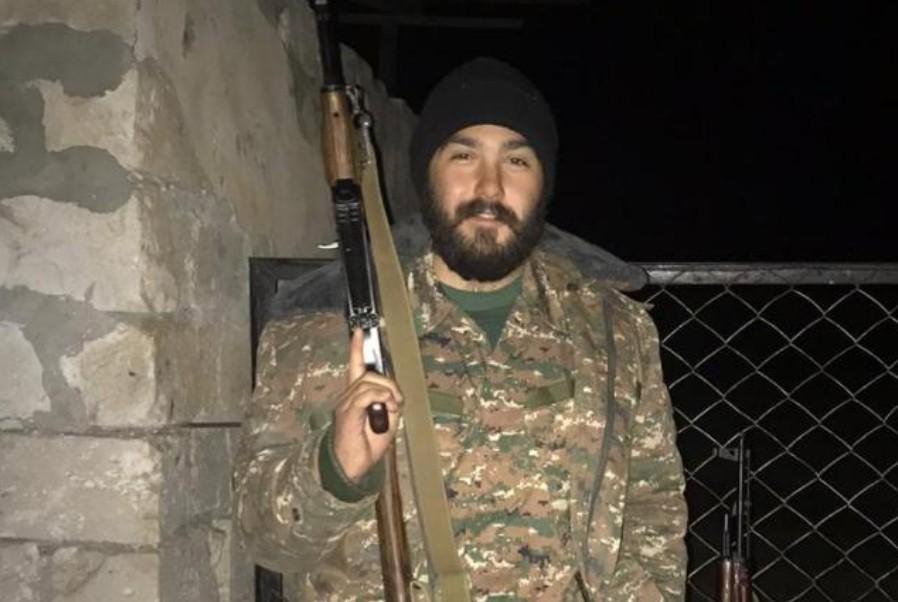 "I was thankful to Armenia, so when the war started, I felt a sense of duty," he says. "In the last short war in 2016, I did not go because I was taking care of my mother who was really sick. But when this conflict started, both my parents were dead."
He went to fight and ended spending several weeks in an area nicknamed Yeghnikner, near Martakert in Karabakh.
"There was 500 meters between two mountains, between us and the enemy troops. You could hear them walk. I heard some Arabic during the fighting and at first I wondered if I was hallucinating," says Abraham.
He wasn't. Azerbaijan had hired Syrian mercenaries. The irony of fighting Syrians after fleeing the Syrian civil war struck him:
"I laughed. Honestly. My first reaction was just to laugh. I was like, well, okay. Syrian mercenaries. Here. It never ends. Then I thought, I would love to face another Syrian and just have a talk with him, to understand why he came here."
That never happened.
"The war changed me. I learned how to master myself and not be scared. They throw rockets at you. You were not under this one and wonder if you will be under the next one. You don't know. But if you panic, you die. Now I am more careful and cautious and serious about everything, even at work," says Abraham.
When Roujeh heard about the new war, he felt the urge to leave the country.
"I just felt like I don't want to go to war. Maybe I am wrong, maybe I should have gone to fight, but I just want to save my life. I prefer to stay alive," he says. "I have lived war. I've had a lot of troubles in my life. I lost my parents in Syria. I don't want to see more. I don't want to see bad things happening right in front of me again."
Roujeh wants to go to Canada or the U.S. He's still working towards that end.
"There are more opportunities there. I know several languages, I am a waiter here, but I work on computers on the side, I know everything about them. I can build them, repair them. I could have a better job there," says Roujeh.
Setrag was conflicted about fighting or not.
"A part of me wanted to go fight in the Nagorno-Karabakh war, but another part of me didn't. I did not go because I thought of my family."
His parents did not want him to go.
"When I heard about the import of Syrian mercenaries here. I was submerged by the memories of the Syrian war. All the horrors they did. How they destroyed the country. I got very scared, I feared they would come and do the same thing here. And I believe that they could have done it. They have no fear and no principles. I was very scared that the Armenian people would suffer in the same ways we did. So, in the end I thought it was good that it ended like it did, even though, we can't say it was good, with thousands of victims," says Setrag.
What's next?
Setrag is waiting for his family to come to Armenia.
The pandemic delayed their decision to leave Syria.
"I miss Syria, I will always miss Syria. But I will not go back," he says. "I really want to leave Armenia too. I want to go to Canada because I have relatives there. I will do everything I can to go. There is no future here," he adds.
"I never want to go back to Syria. For sure not. It is not mine anymore," says Roujeh. "My biggest dream now is to get out of Armenia. To go live in America, to study dentistry like I wanted to and to get married of course. To live a happy and peaceful life," he adds.
Abraham says he would love to go back to Syria one day, just to see Aleppo one more time. But he had decided to definitely set up in Armenia.
"Of course, I want to travel, discover new things, grow as a person, and be safe. But Armenia is mine and I see myself staying here forever. After so many generations, I ended up living in Armenia," he says.
"Now my dream is to live in Armenia with my family, have children, create a brand of Armenian coffee so good to compete with the biggest brands of the world. And if I work hard enough, I think it will happen."
(Astrig Agopian is a French-Armenian journalist from Paris, currently based in Yerevan. She's usually running around with a camera looking for the best light, but now she's exchanged it for a pen and a microphone.)
If you found a typo you can notify us by selecting the text area and pressing CTRL+Enter