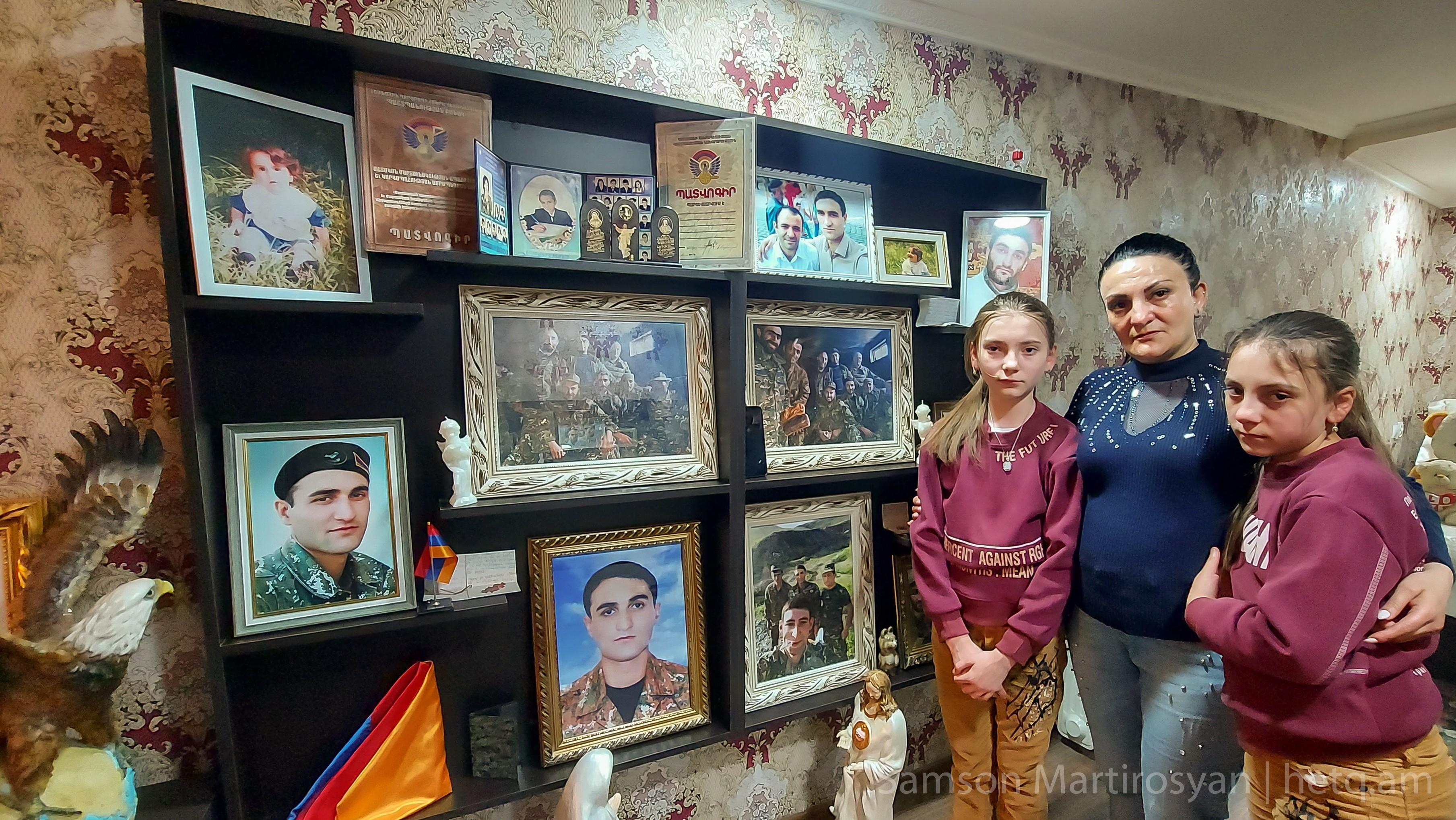 Louisa Chernukhina: "I felt my son's death from afar"
24-year-old Minas Hovhannisyan wanted to renovate the makeshift "domik" house in Gyumri where he lived with his mother and two sisters. He planned to use money saved from his salary to accomplish this.
When fighting broke out in Artsakh last fall, Minas left his job and went to the front as a volunteer. He died in the war. Work on the house was never finished.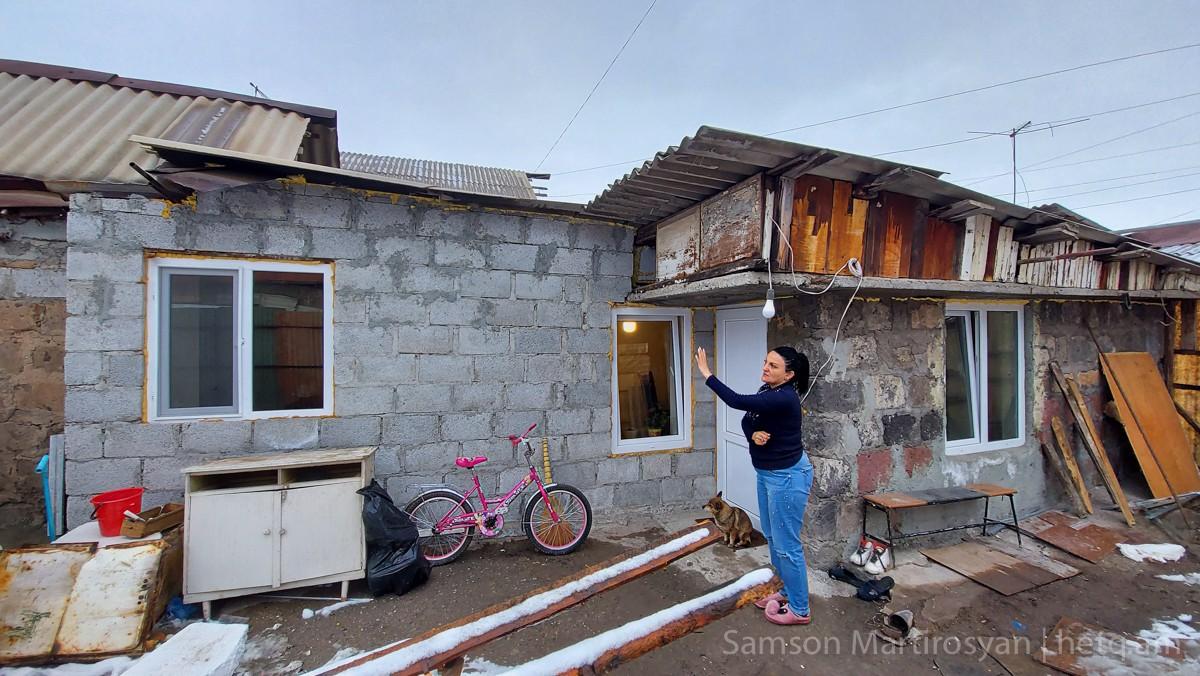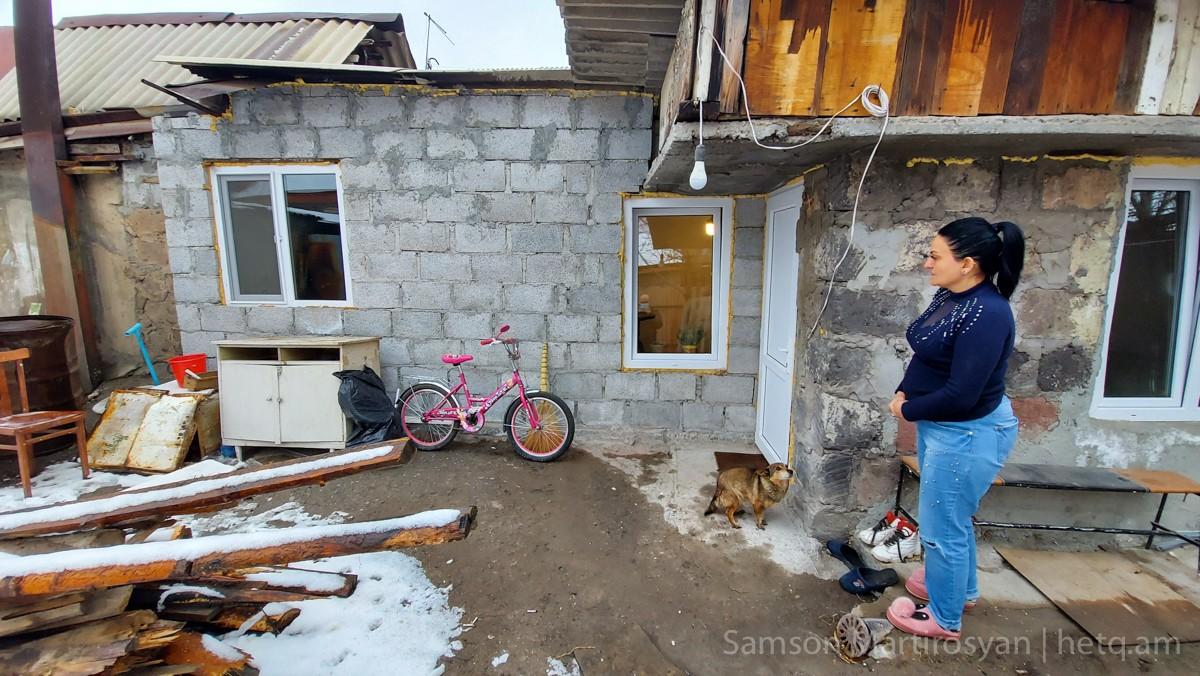 We are greeted by Minas's mother, Louisa Chernukhina, who immediately accompanies us to a corner in the house dedicated to Minas. Her son's photos and military diplomas are on display. Minas's phone, given to Louisa by his comrades-in-arms, is her as well.
Louisa opens her son's Facebook account and plays the video message that Minas published before leaving for Artsakh.
"We are all in control of our destiny. Life is a piece of paper or a piece of cloth, and we are the artist. We have to paint our destiny the way we want," Minas says enthusiastically in the video message. Louisa's hands tremble with excitement, her eyes water with tears.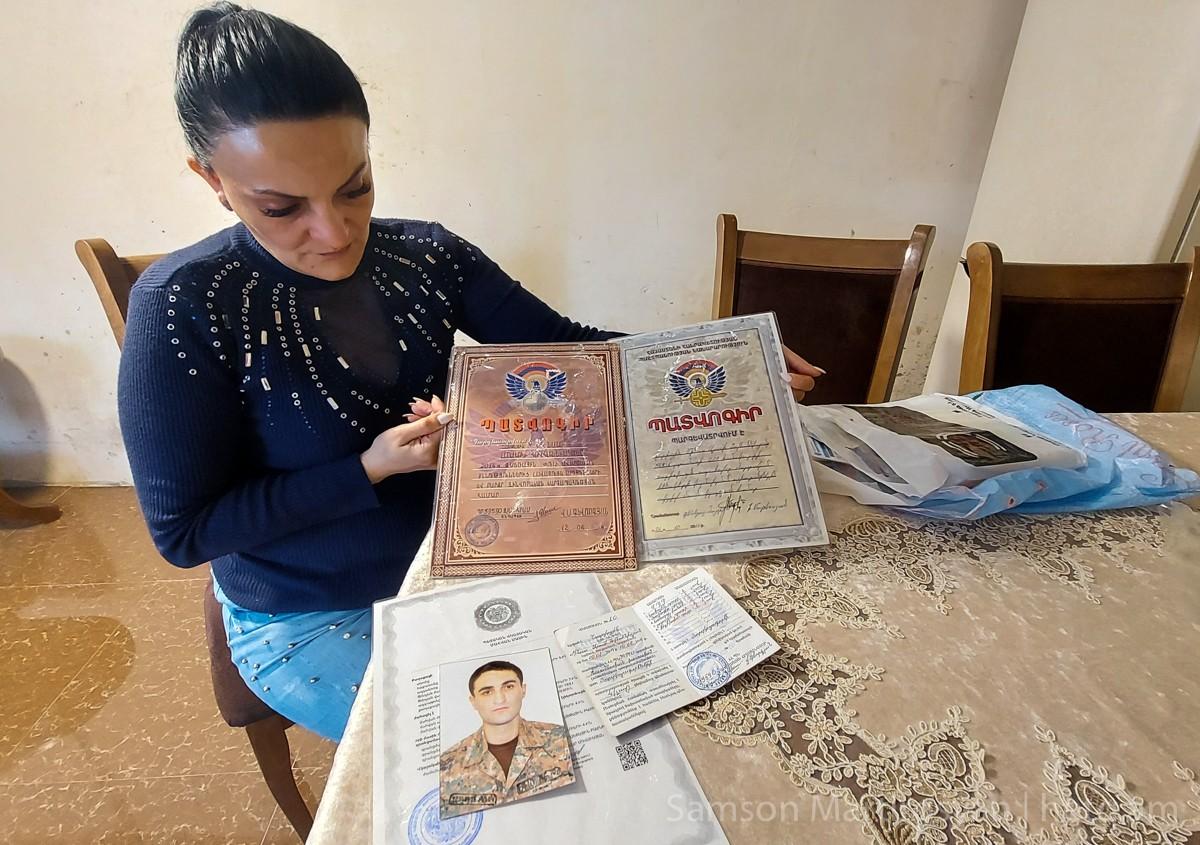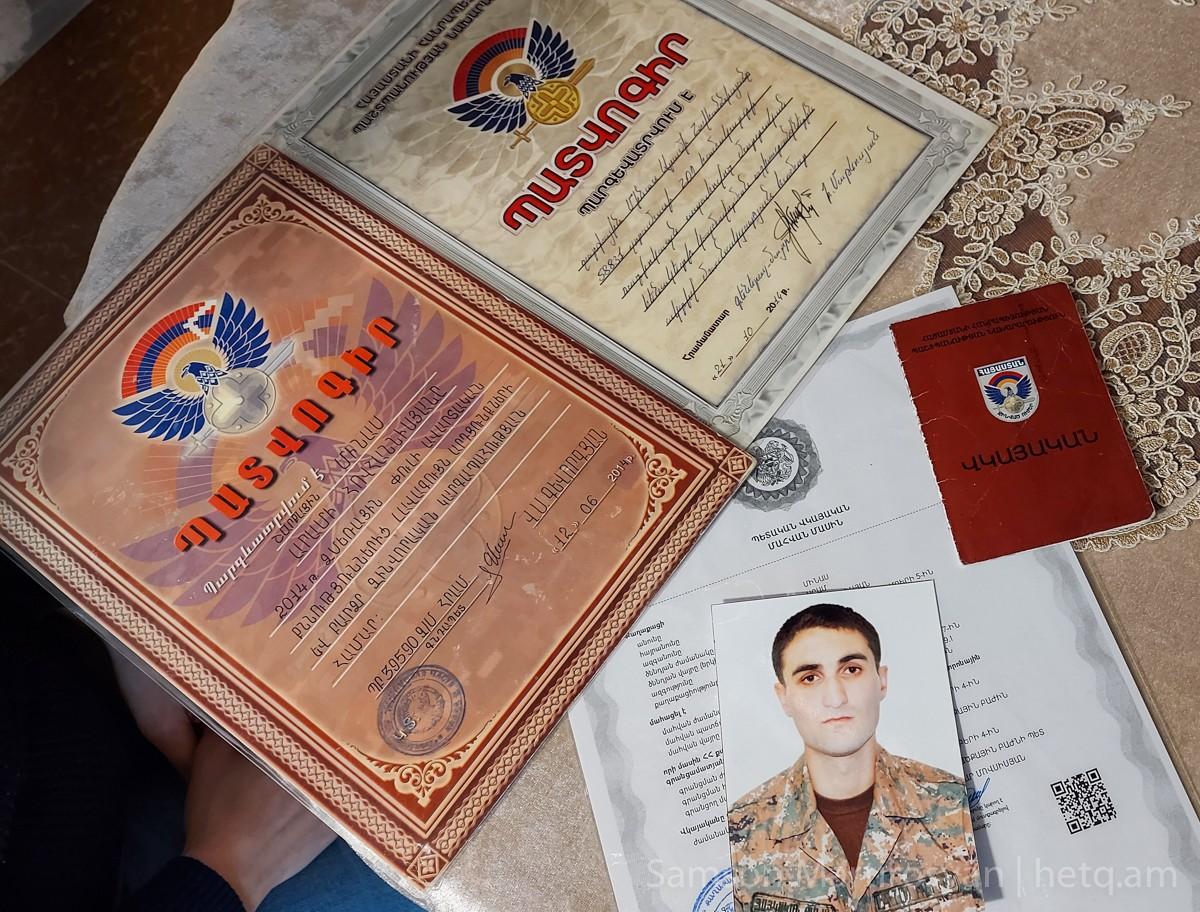 On September 27, 2020, Minas left Gyumri for Yerevan. He then left for the front as a volunteer member of the Eagle 30 Ararat squad on the same day. On October 6, he was fatally wounded by artillery fire in Martakert.
"I woke up late at night the day Minas died, as if I felt something. It was my mother's instinct or something else. I do not know. But I felt my son's death from afar," says Louisa.
For almost two weeks, Louisa didn't know what had happened. On October 14, Minas's body was found in the Metsamor morgue. He was buried on October 15 at the Shirak Pantheon in Gyumri.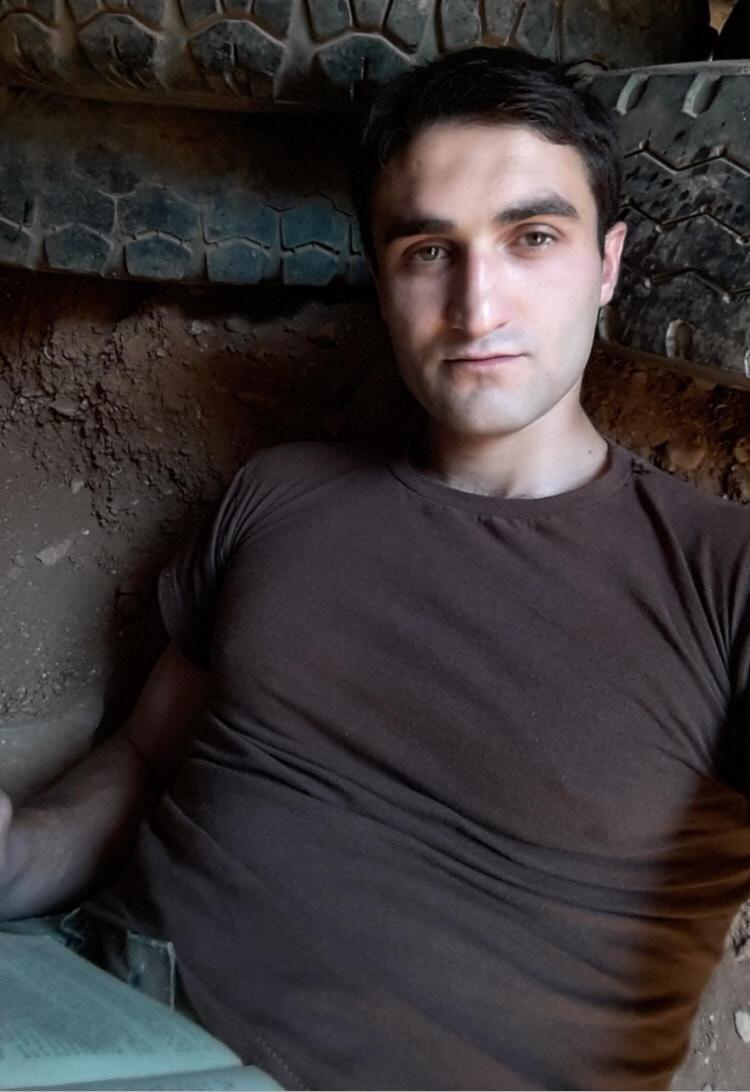 Minas as a contract soldier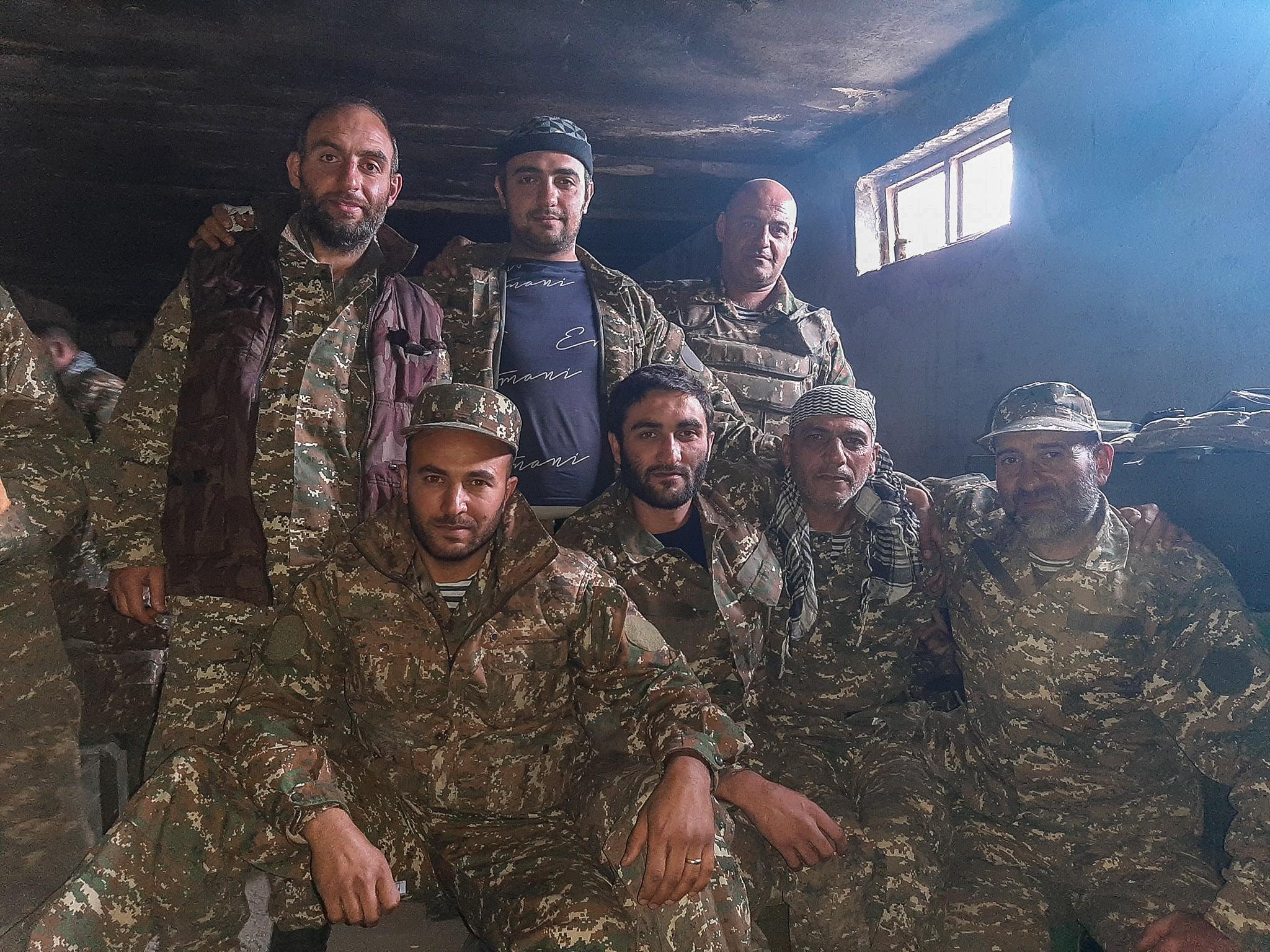 Minas with his comrades-in-arms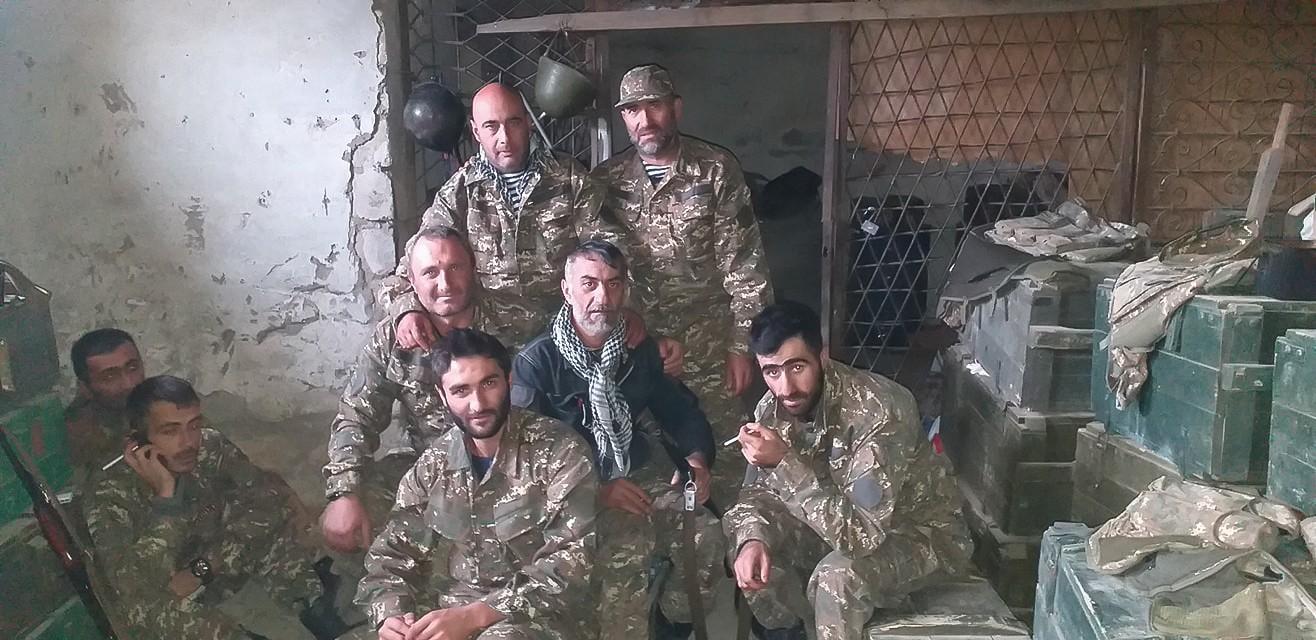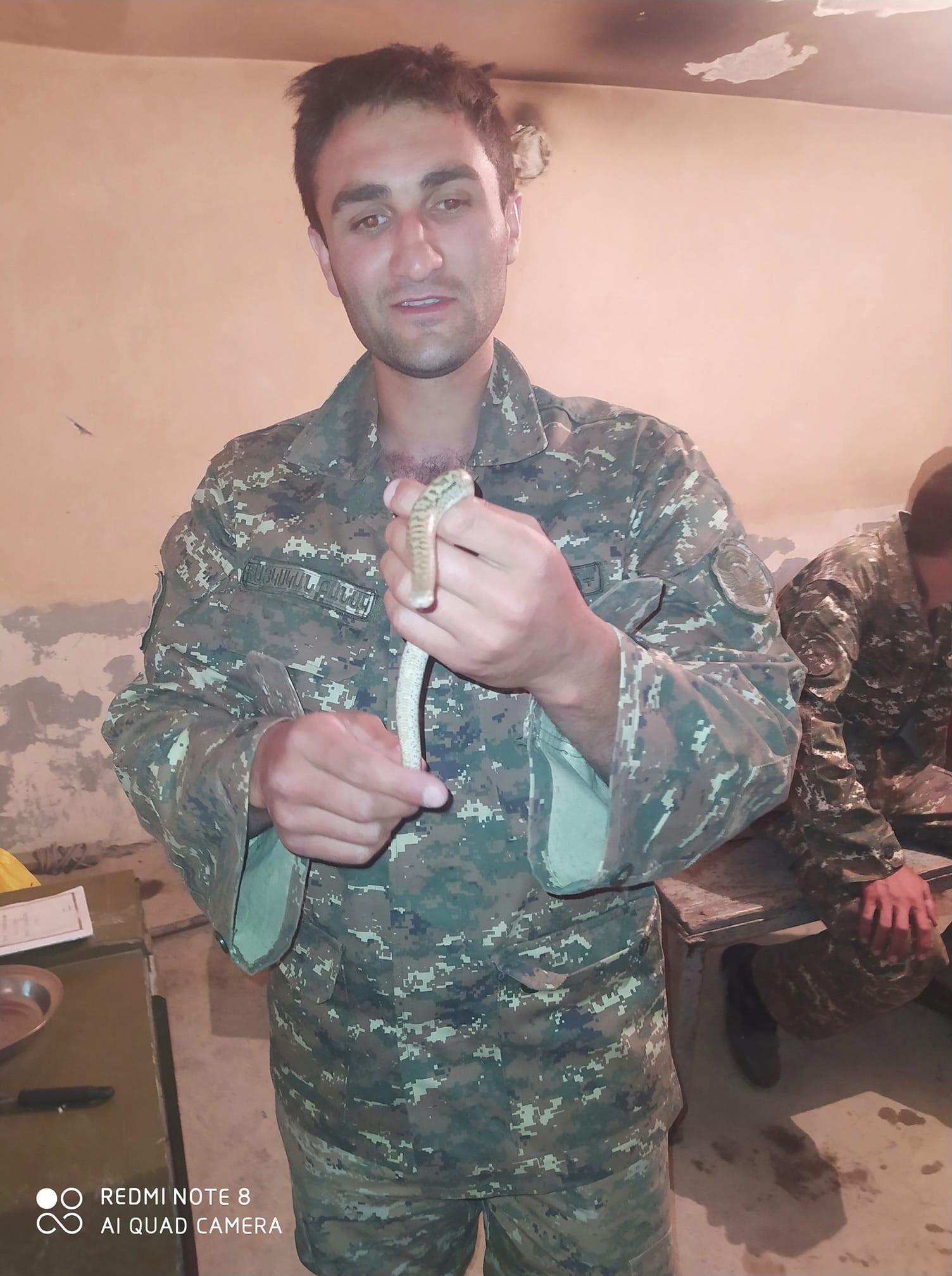 Minas's two younger sisters, Milena and Maria, wrote a letter on his birthday, promising to keep their brother's memory alive. Minas would have turned 25 on November 5.
"Soar in the heavens forever," the letter reads.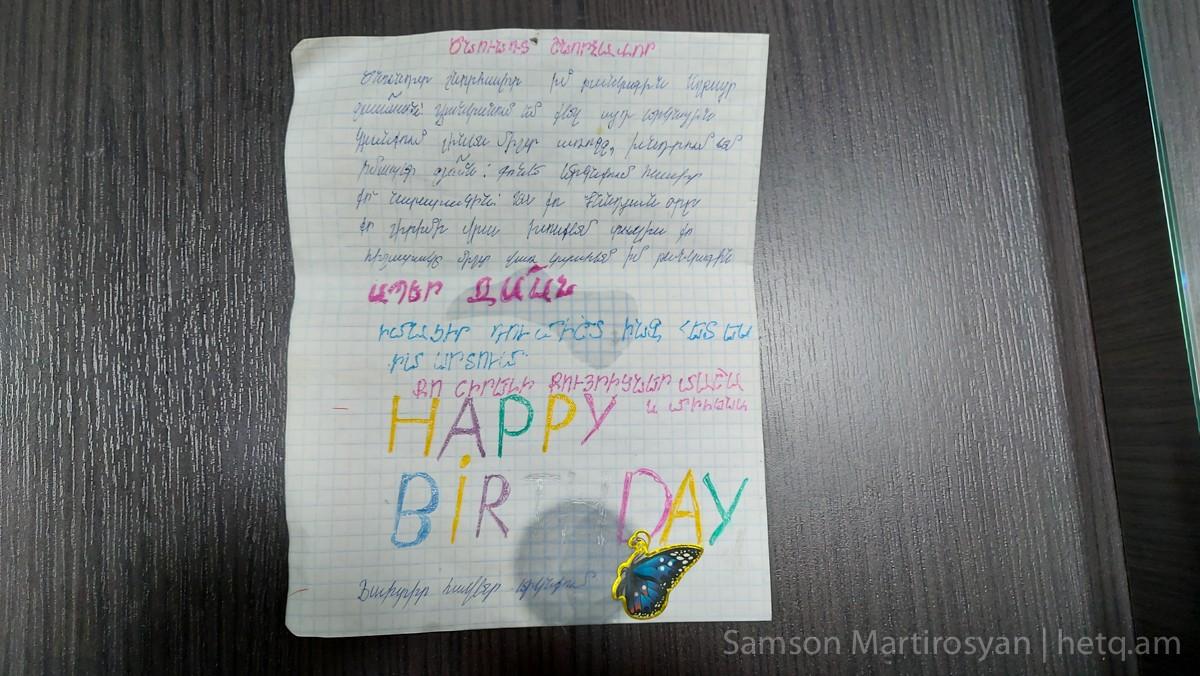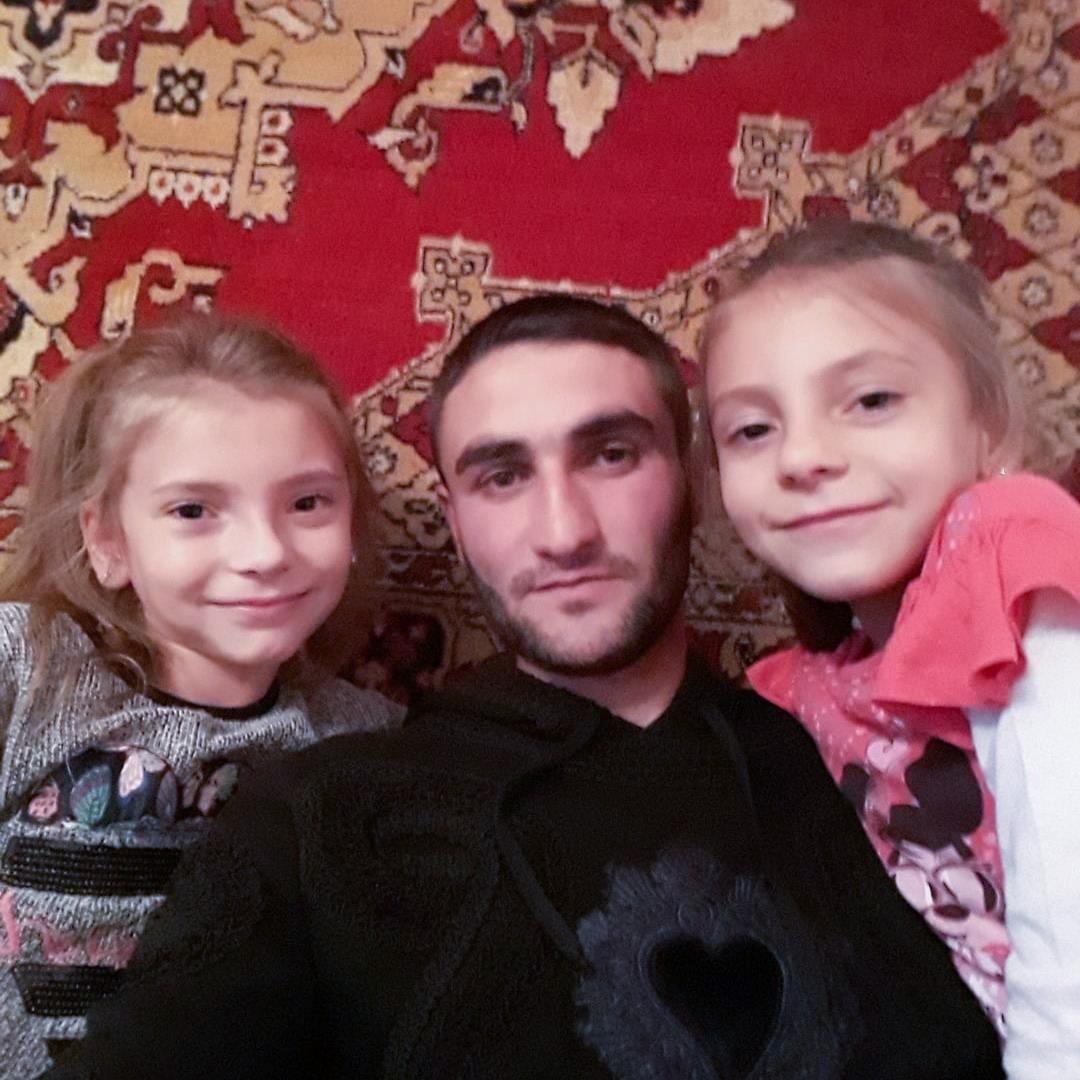 Minas with his sisters Milena and Maria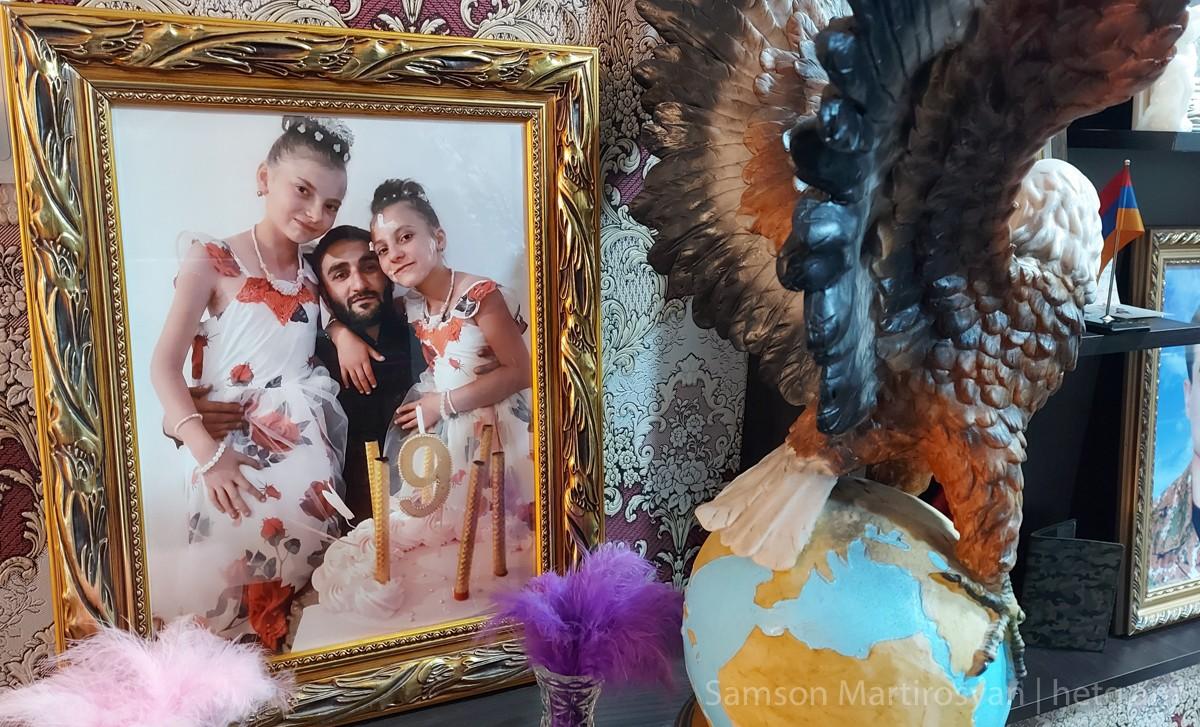 For some time, Minas served as a contract soldier in Armenia's Ararat Province. He left the service a few months before the war, but then changed his mind and decided to reapply.
Luisa carefully takes Minas's bag from the cupboard, removes a pile of handwritten papers and his thick notebook. In July 2020, Minas started writing a book.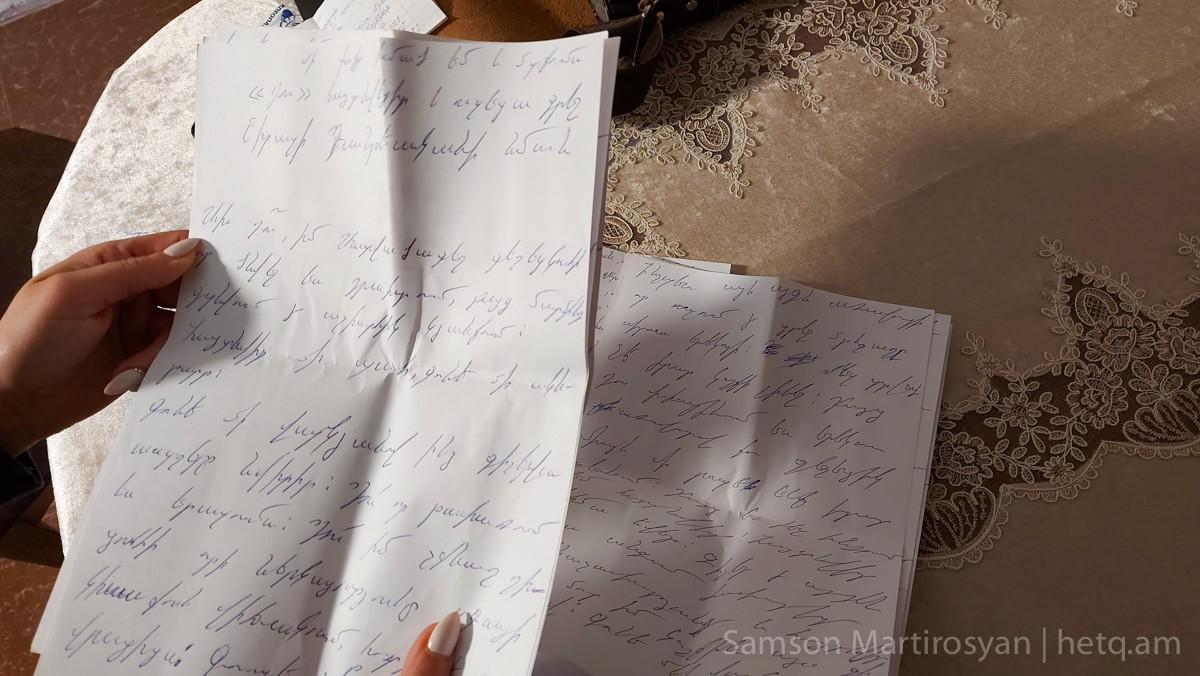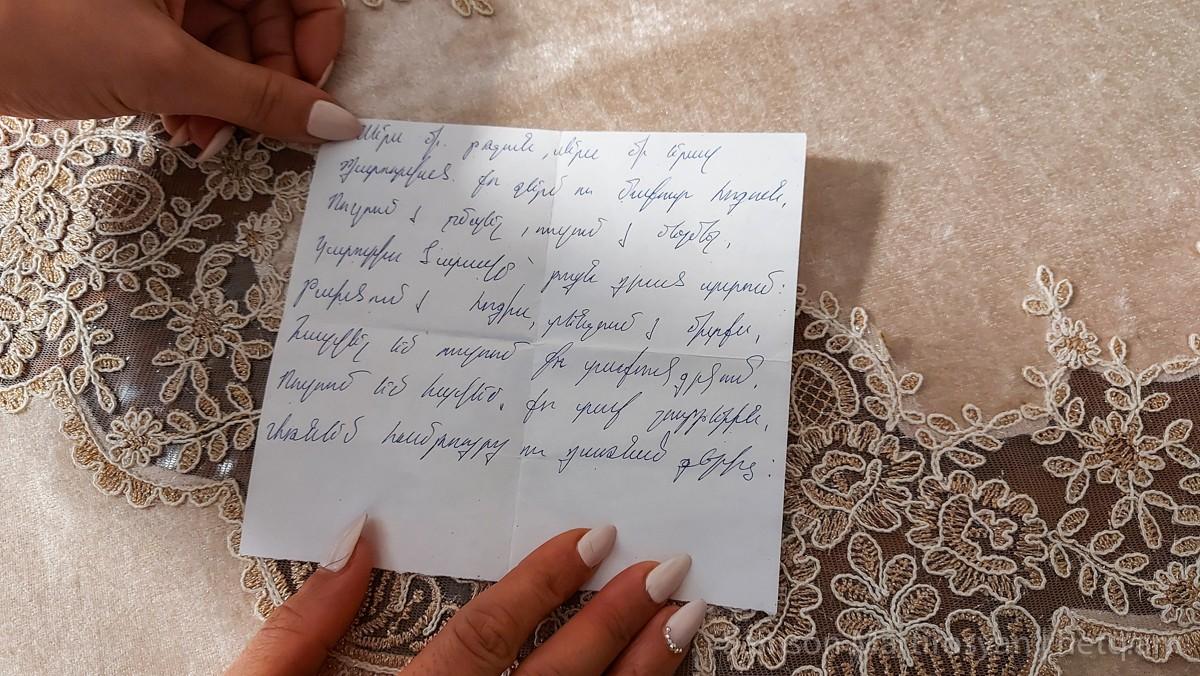 "It's about his love, his favorite girl. He wrote a lot. Minas wanted to finish the book and publish it. He even talked to Kristine Halajian (a famous American-Armenian blogger - editor) and asked for help in publishing," says Luisa.
After Minas's death, Kristine Halajian provided financial assistance from a fundraiser to the family to complete the renovation of the house and promised to publish Minas's book. Louisa says the book will be ready soon.
"I miss my son very much, but what can I do? I have to find the strength to live for my two daughters," says Louisa.
Milena and Maria are sitting silently on the sofa, listening to their mother, who carefully caresses Minas' picture.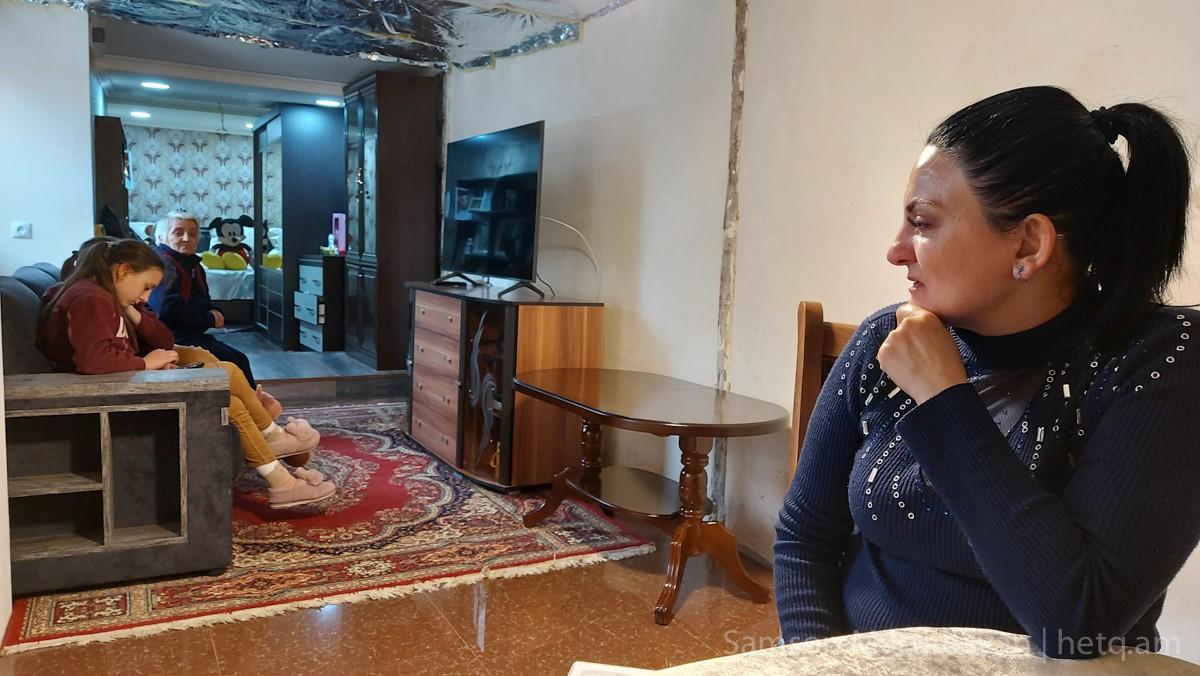 If you found a typo you can notify us by selecting the text area and pressing CTRL+Enter