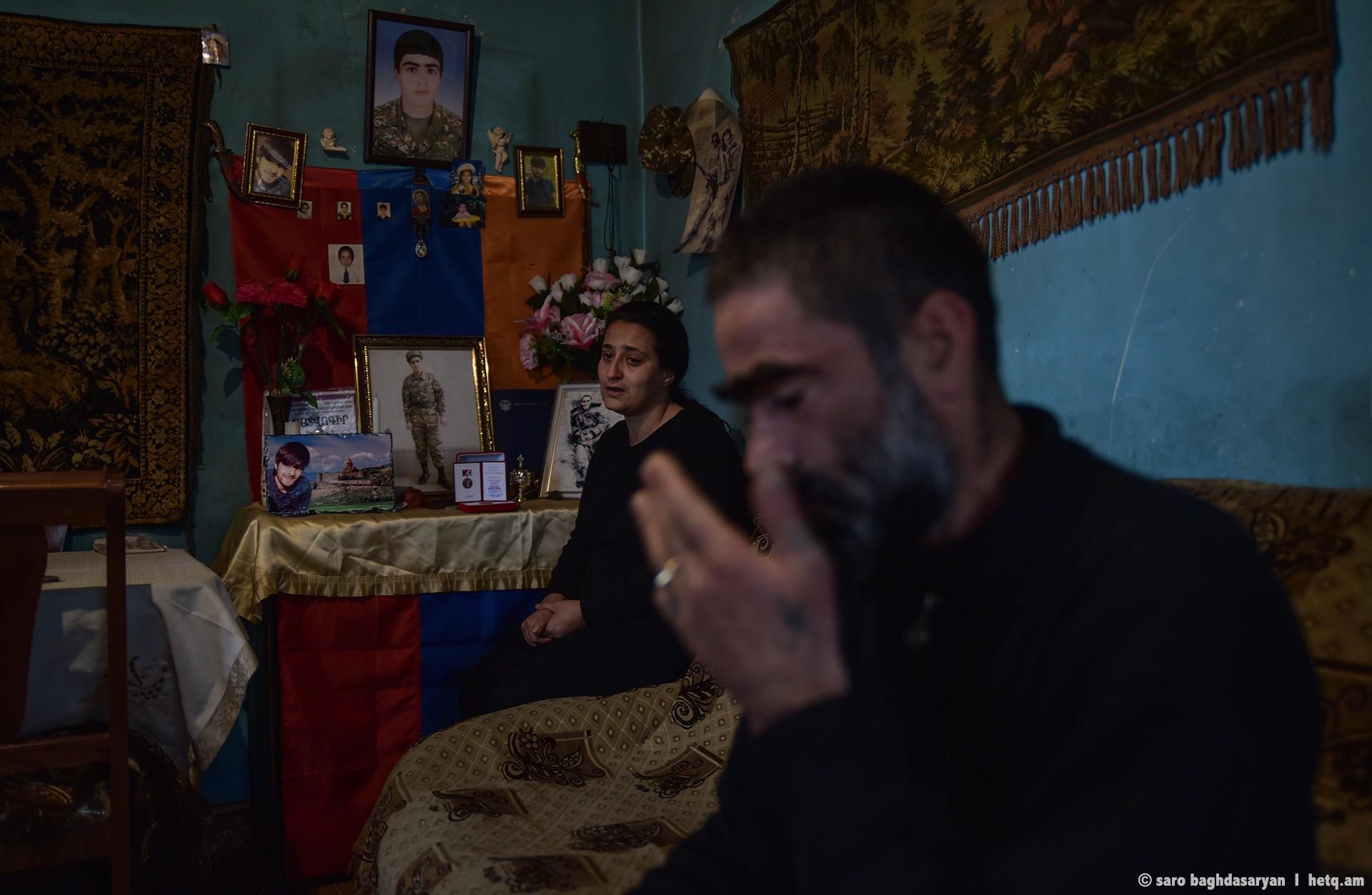 Yurdinyan Family Mourns Loss of Soldier Son in Artsakh War
Hayk Yurdinyan remembers the day he was told of his son's death.
It was October 9, 2020, the first week of the war in Artsakh.
Mr. Yurdinyan was sitting, with neighbors, outside his house in the Kayaran District of Masis. Men in police uniforms approached, greeted him, and asked if it was the home of Levon Yurdinyan.
Someone in a military uniform came forward. Mr. Yurdinyan understood they had bad news to report.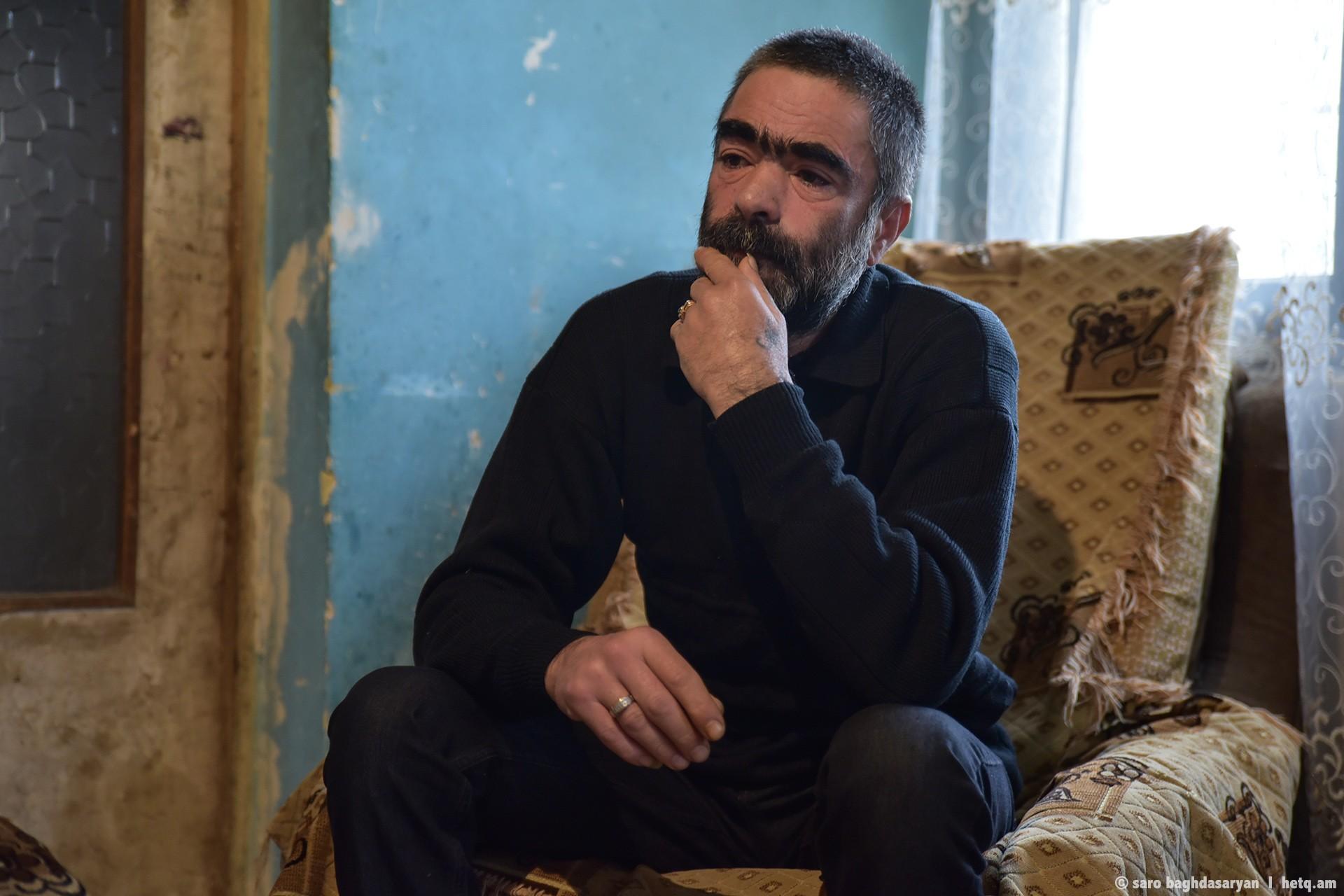 Levon Yurdinyan was killed on October 8 in Jrakan (Jabrayil) by a sniper's bullet. He was 19 and was drafted into the army on July 23, 2019.
On September 27, the first day of the war, Levon did not call home. He called the following day and told his mother that everything was fine, there was no need to worry.
Levon called home for the last time on October 6, telling his parents that the connection wasn't good and that he could not talk for long.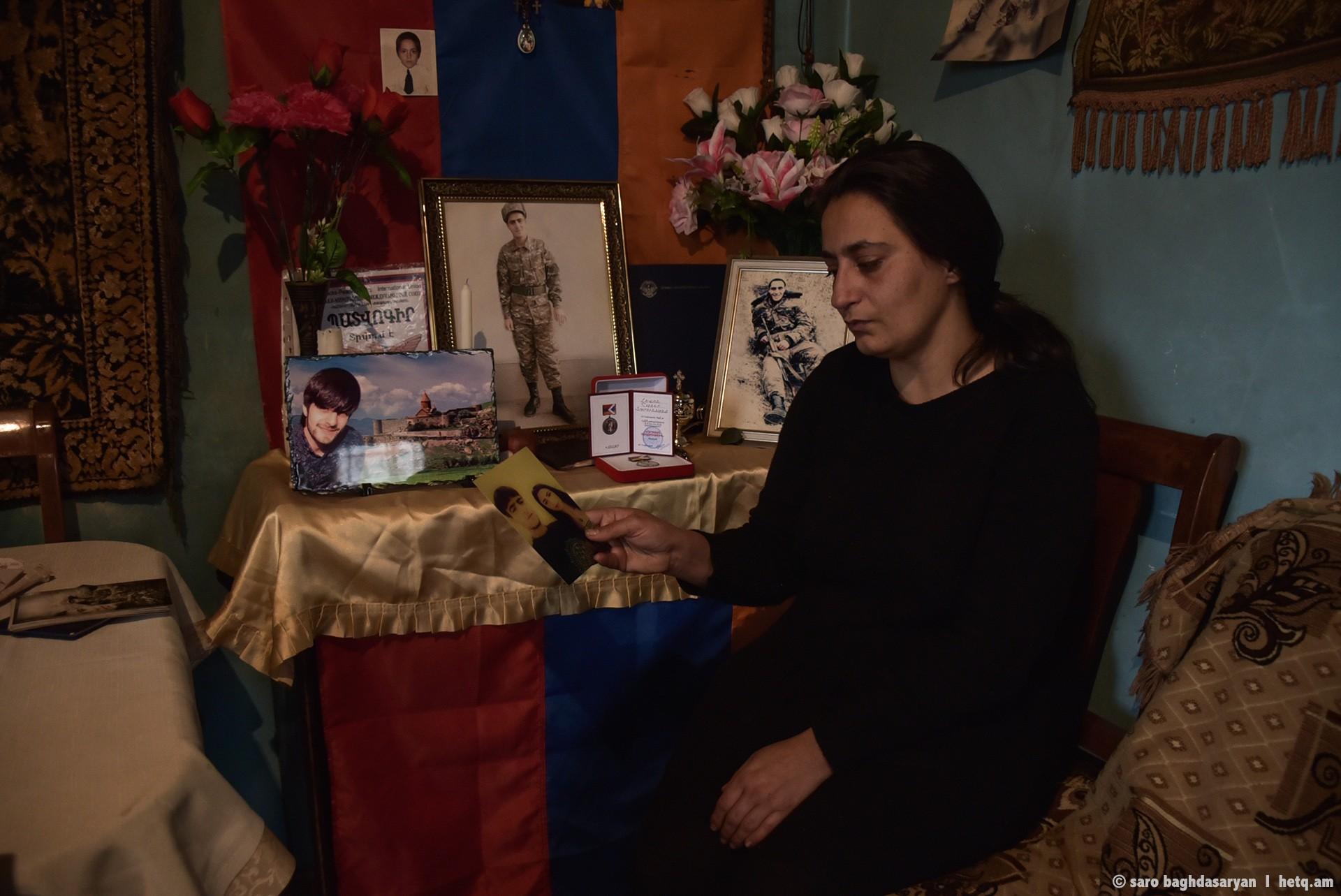 When he didn't call the next day, his parents thought it was because of a bad telephone connection.
Mr. Yurdinyan says that on October 8, a day before receiving the news of Levon's death, he had a bad premonition of what had happened .and told his wife Nona. Mrs. Yurdinyan brushed it aside.
Her worst fears were confirmed a day later by her husband.
Levon's war buddies told the couple that their son had given his body armor to another. The sniper's bullet didn't immediately kill Levon who bled to death on the battlefield.
At the morgue, they found a piece of paper in Levon's pocket. It includes some lines of poetry. Mrs. Yurdinyan reads them to us.
Levon, who achieved the rank of sergeant was to be discharged from the army on July 30, 2021. He planned to return home and help his father renovate the family house.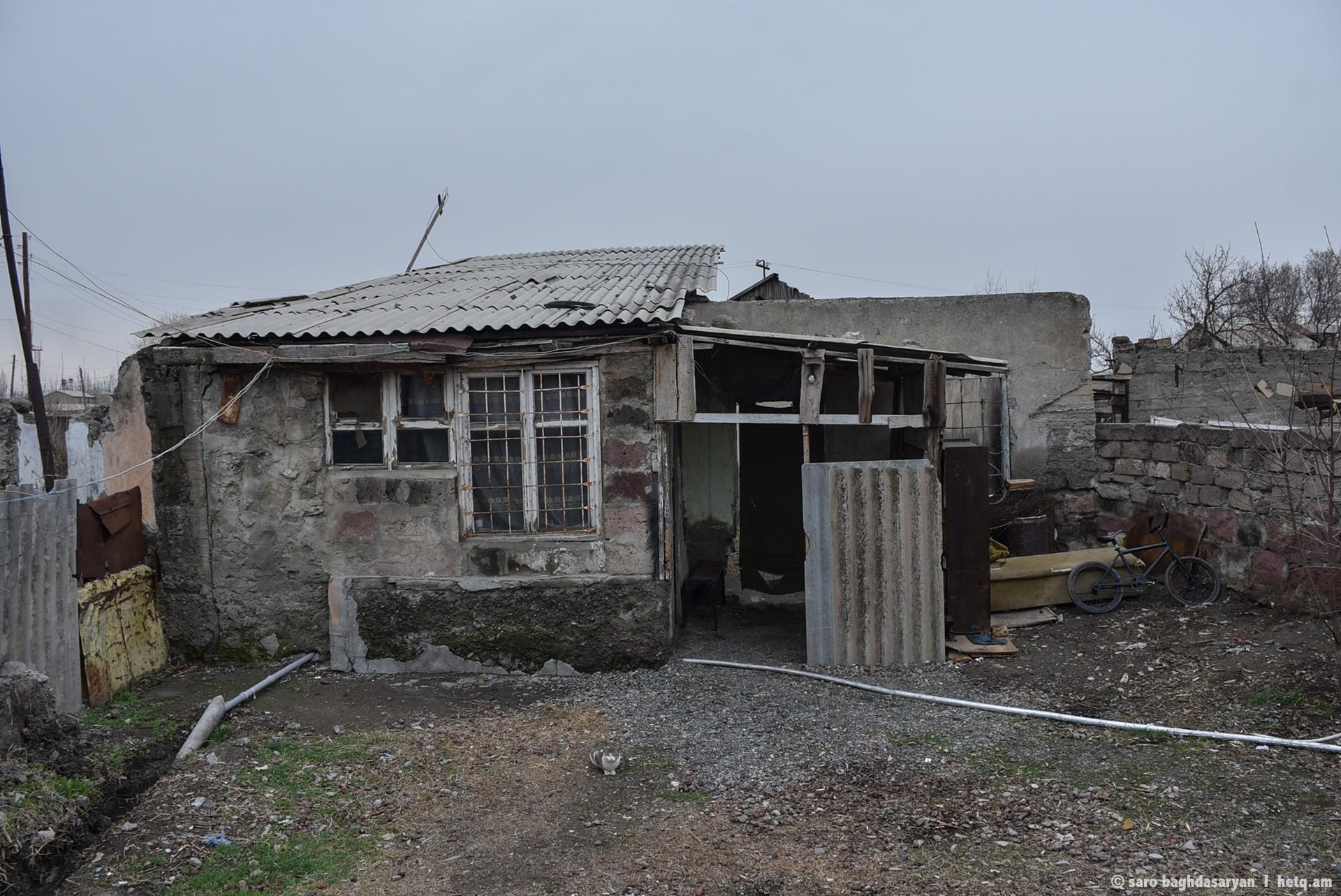 Yurdinyan family house in Masis
Mr. Yurdinyan says Levon always thought about the family and was especially fond of his younger brother Narek. The couple's daughter Svetlana, who lives in Yerevan with her grandmother, saw her brother's name in an official list of the war dead.
"Even while serving in the army, he sold his phone and sent the money so that we could buy school clothes for his brother Narek, because it was soon September," says Mrs. Yurdinyan.
Levon never spent the money transferred to his account during military service. He had not even cashed the money sent by the family. Levon's account showed 214,000 drams in savings.
Mrs. Yurdinyan says Levon turned down a possible medical deferment given his allergies. He wanted to serve.
Levon's parents are currently unemployed. Mrs. Yurdinyan used to work in one of the shops in Masis. Mr. Yurdinyan, a craftsman, has not worked for several months.
If you found a typo you can notify us by selecting the text area and pressing CTRL+Enter