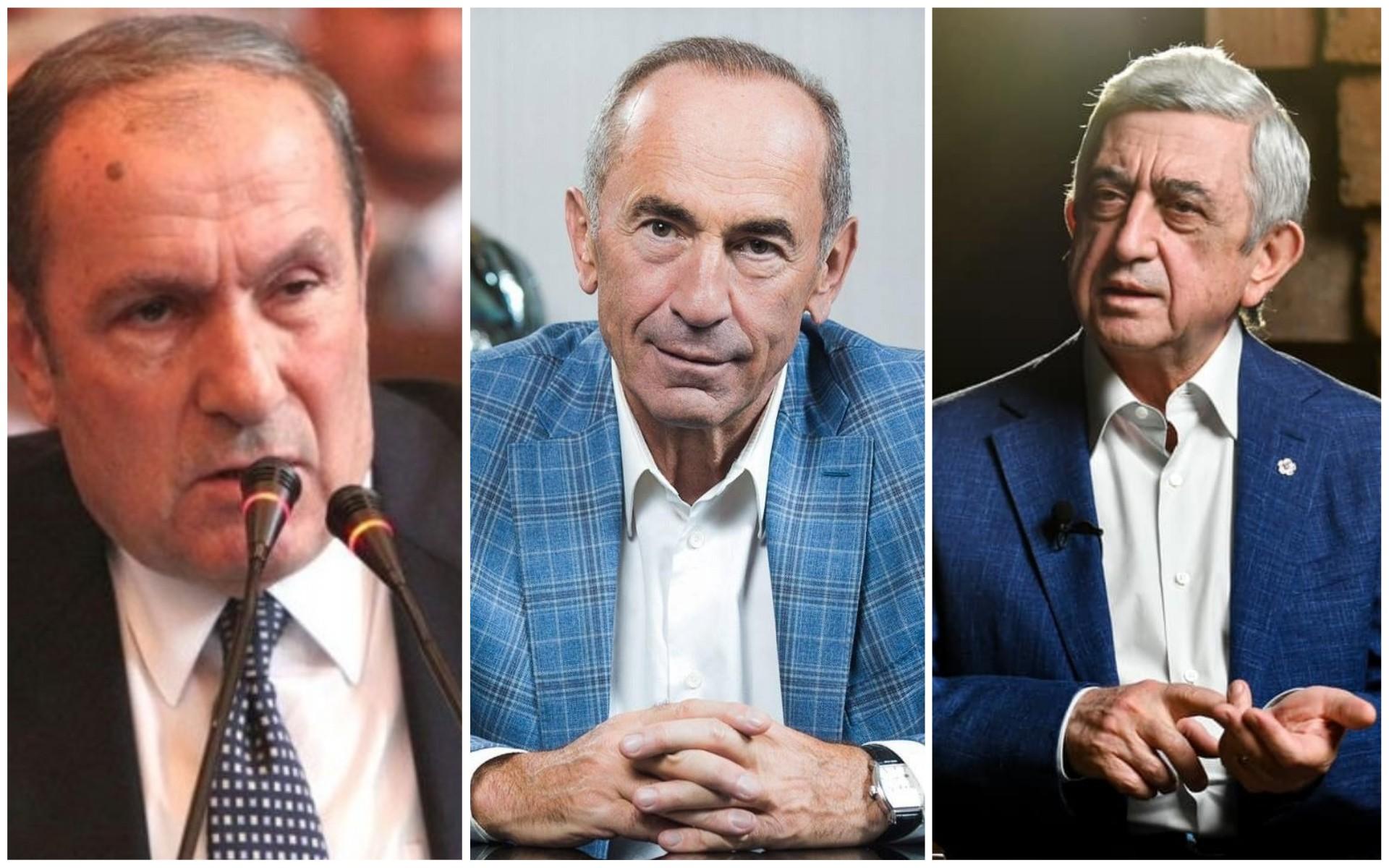 Ter-Petrosyan Calls on Kocharyan, Sargsyan to Form National Accord Alliance
First Armenian President Levon Ter-Petrosyan has again called on former presidents Robert Kocharyan and Serzh Sargsyan to form a National Accord Alliance to field candidates in the June snap parliamentary elections.
Ter-Petrosyan, in an article published on the ILur.am website, says the idea first surfaced in March of this year after a meeting of former presidents of Armenia and Artsakh.
Ter-Petrosyan, in his article today, says that Kocharyan backed out of the initiative, arguing that it would be a betrayal of the Salvation Movement of Armenia. Sargsyan, writes the first president, never responded to the proposal.
Since then, Kocharyan has announced he will lead an opposition alliance, most likely with the ARF, in the June vote. Sargsyan's Republican Party of Armenia (HHK) has decided to seek an electoral alliance with former National Security Service (NSS) Director Artur Vanetsyan's Hayrenik (Fatherland) party.
"Today, I publicly reiterate my proposal to the second and third presidents of Armenia. I am convinced that in case of appropriate public pressure, it is a completely feasible program, which is probably the only way to avoid new disasters. It is the duty of all Armenians to realize that the propagation of the Pashinyan regime is much more dangerous for Armenia and Artsakh than even the possible or supposed threats emanating from Azerbaijan and Turkey," Ter-Petrosyan wrote today.
Photo (from left): Levon Ter-Petrosyan, Robert Kocharyan, Serzh Sargsyan
If you found a typo you can notify us by selecting the text area and pressing CTRL+Enter