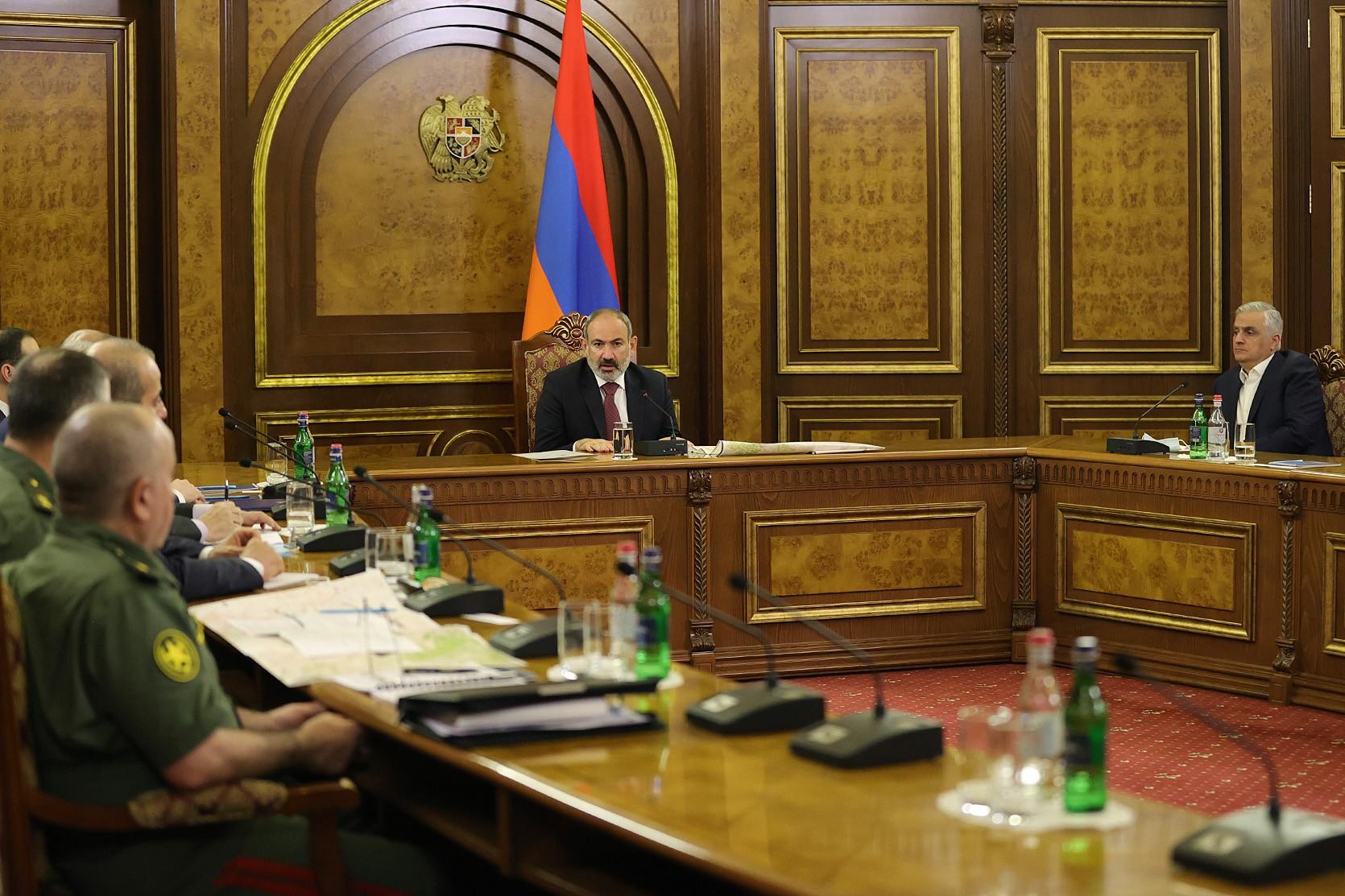 Pashinyan Says Azerbaijani Troop Advance in Syunik is "Intolerable"
Acting Armenian PM Nikol Pashinyan, during a special session of the National Secuurity Council today, said that an earlier advance of Azerbaijani troops across the border into Armenia's southeastern Syunik Province are intolerable and an attack on Armenia's sovereign territory."
Pashinyan confirmed reports that Azerbaijani troops crossed the border and advanced more than three kilometers towards the village of Verishen.
He said that no shots had been fired and that Armenia wanted to resolve the situation through negotiations.
"Again, I want to state that the information about shootings, shootings, hostilities, wounded, victims has nothing to do with reality, but on the other hand, it should be noted that the situation is at least near-critical, if not critical," Pashinyan said.
"They are trying to justify their actions with some maps which our first observations showed are false and fabricated," he said.
If you found a typo you can notify us by selecting the text area and pressing CTRL+Enter