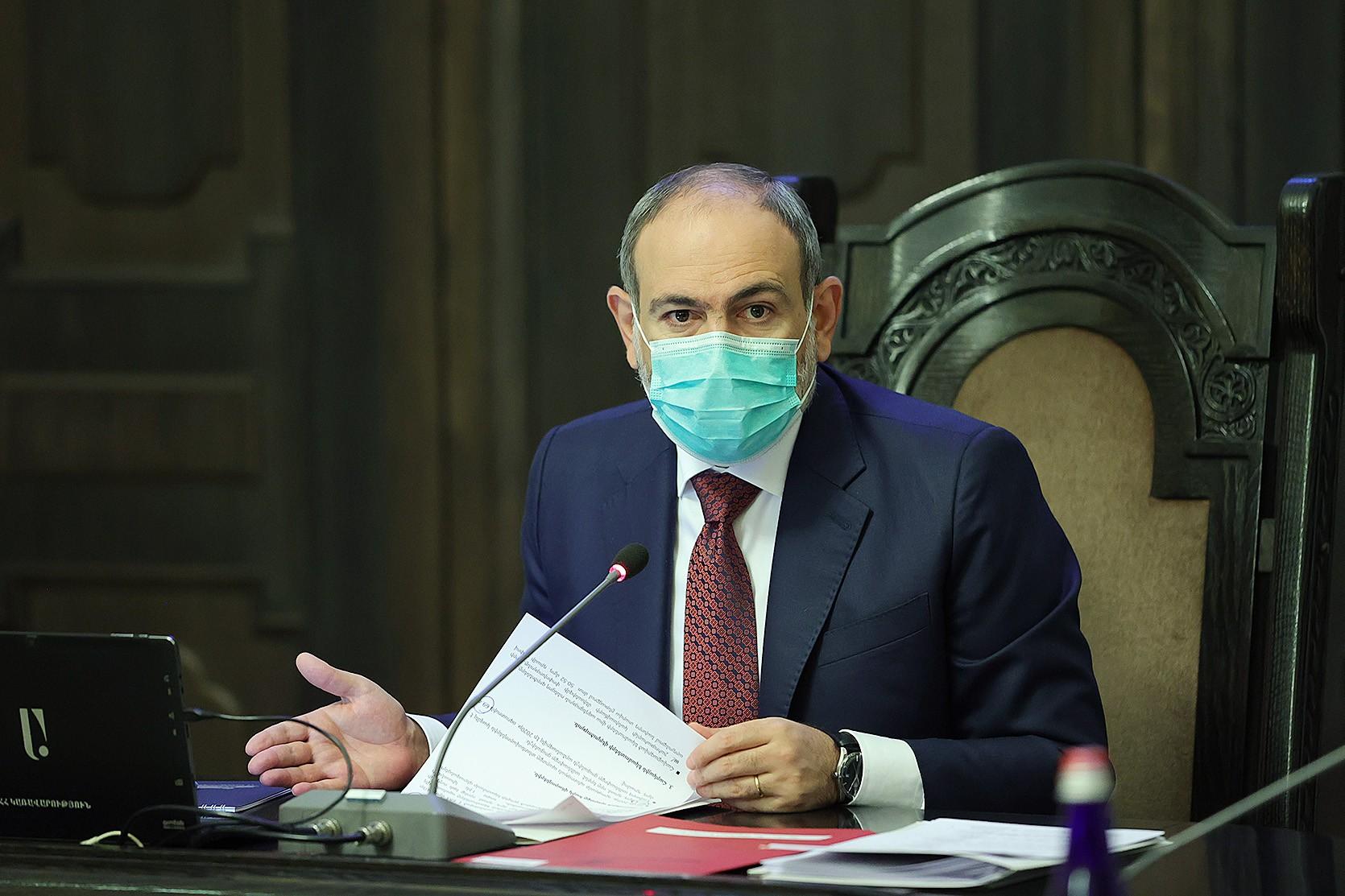 Pashinyan Says Azerbaijani Troops Must Withdraw to May 10 Positions
Armenian Acting PM Nikol Pashinyan, at today's government cabinet session, said that steps are underway to remove Azerbaijani troops around Lake Sev in Armenia's Syunik Province.
"Yesterday morning, the Azerbaijani armed forces carried out a provocative operation to cross the state border of Armenia in ​​Lake Sev. I want to say that since yesterday, in fact, there has been no significant change in the situation. The situation remains the same, which means that there are Azerbaijani soldiers near Lake Sev," Pashinyan said.
He said that Armenian military reinforcements have been dispatched to the area and that the situation has not escalated into fighting.
Pashinyan accused Azerbaijan of using falsified border maps to justify its incursion into Armenia.
"Work has been underway since yesterday to evacuate Azerbaijani soldiers from the area," said Pashinyan.
"These maps are falsified, compared to the officially approved maps of the Soviet era, and the existence of falsified maps shows that we are dealing with an organized provocation. The most important question is how it was possible for the Azeri soldiers to cross our positions and reach the lake. It is a separate issue that will be considered," he said.
"This situation must be taken very seriously, because, in fact, we are dealing with a crisis, which may have several developing scenarios. Our task is that the sovereign territory of Armenia must remain inviolable. Azerbaijani armed forces must withdraw to the positions they were in as of May 10," Pashinyan said.
The area in question is some ten kilometers north of Goris.
If you found a typo you can notify us by selecting the text area and pressing CTRL+Enter