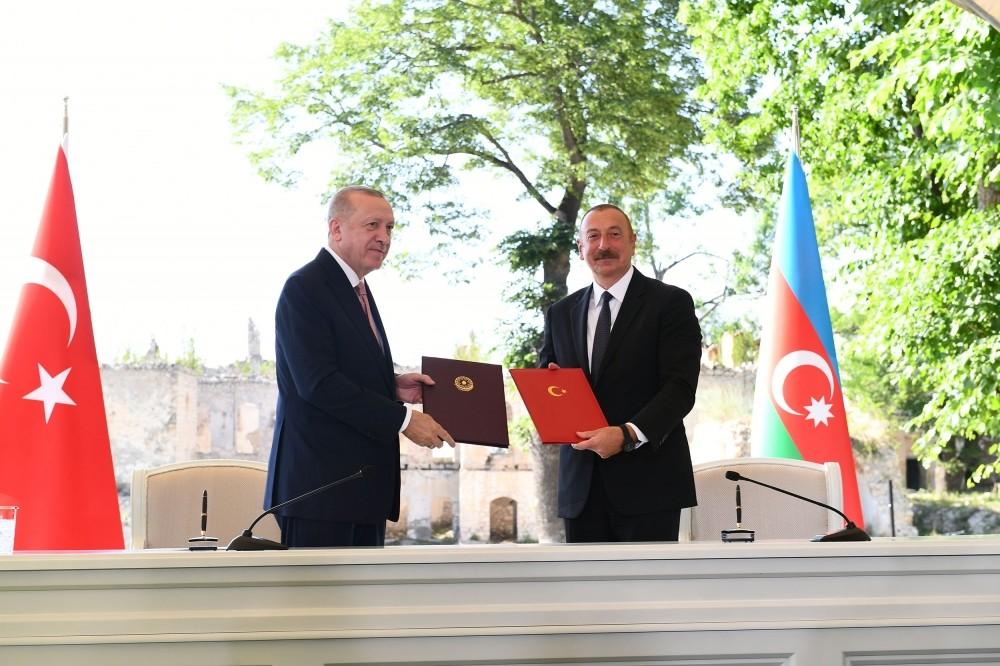 Erdoğan In Shushi; Says Turkey Wants to Normalize Relations with Armenia
Turkish President Recep Tayyip Erdoğan, in Shushi today, said that Ankara will do everything in its power to normalize relations with Armenia.
"I call on Yerevan to use the opportunities of cooperation in the region within the framework of a six-party platform (Russia, Turkey, Iran, Georgia, Azerbaijan and Armenia-ed.)," Erdogan said according to a RIA Novosti article.
The Turkish President arrived in Baku yesterday. Erdoğan and Azerbaijani President Aliyev arrived in Shusi today.
During a meeting with Azerbaijani President Ilham Aliyev, Erdoğan announced plans to open a Turkish Consulate General in Shushi.
The two leaders also signed the "Shusha Declaration", which, according to Aliyev, has raised relations between the two countries to the highest level ever.
The declaration also touches upon the issues of cooperation between the two countries in the defense sphere.
"The agreement refers to the historic agreement of Kars. It touches on various areas of cooperation," Aliyev said, adding that the document clearly mentions the Zangezur corridor.
"Today we are not only talking about the Zangezur corridor, which will connect the railways of Azerbaijan and Turkey, but we are taking proactive steps," he said.
Top photo: Azerbaijani Presidential Press Service
If you found a typo you can notify us by selecting the text area and pressing CTRL+Enter