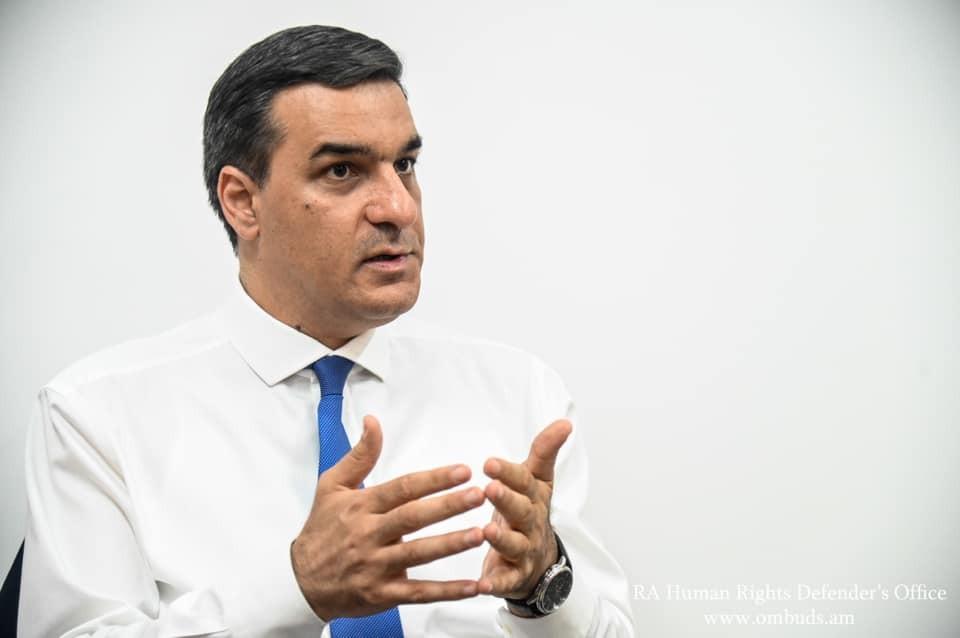 Sex-Selective Abortions Continue, Says Armenian Human Rights Defender
Sex-selective abortions remain commonplace in Armenia according to the country's Human Rights Defender Arman Tatoyan.
Tatoyan, in a statement released today, says that while progress has been made, social pressure still exists for women to have boys, not girls.
"Studies show that the causes of the problem are profound and varied, but as a factor, such a discriminatory decision can be influenced, for example, by perceptions of the traditional gender in society, the preference for having a son or stereotypes about the role of women," Tatoyan writes, adding that women are sometimes pressured by family members to have abortions based on the child's gender.
Tatoyan says that a deviation in birth gender ratios in Armenia became noticeable in the early 1990s.
In 2000, the deviation was pegged at 120 boys to every 100 girls born, while the norm for such a ratio is 102-103 boys to 100 girls.
Armenian Health Ministry data shows that the average index of the girl-boy ratio among those born in 2008-2012 was 100-115; in 2014: 100-113.4; in 2015: 100-112.7; in 2016: 100-111.9; in 2017: 100-109.8; in 2018: 100-111; in 2019 - 100-110, and in the first three quarters of 2020: 100-111.3.
"The fight against sex-selective abortions must be combined with measures taken to raise women's empowerment, freedom of decision-making and other rights, as well as to strengthen the supervision of health workers," Tatoyan writes.
If you found a typo you can notify us by selecting the text area and pressing CTRL+Enter