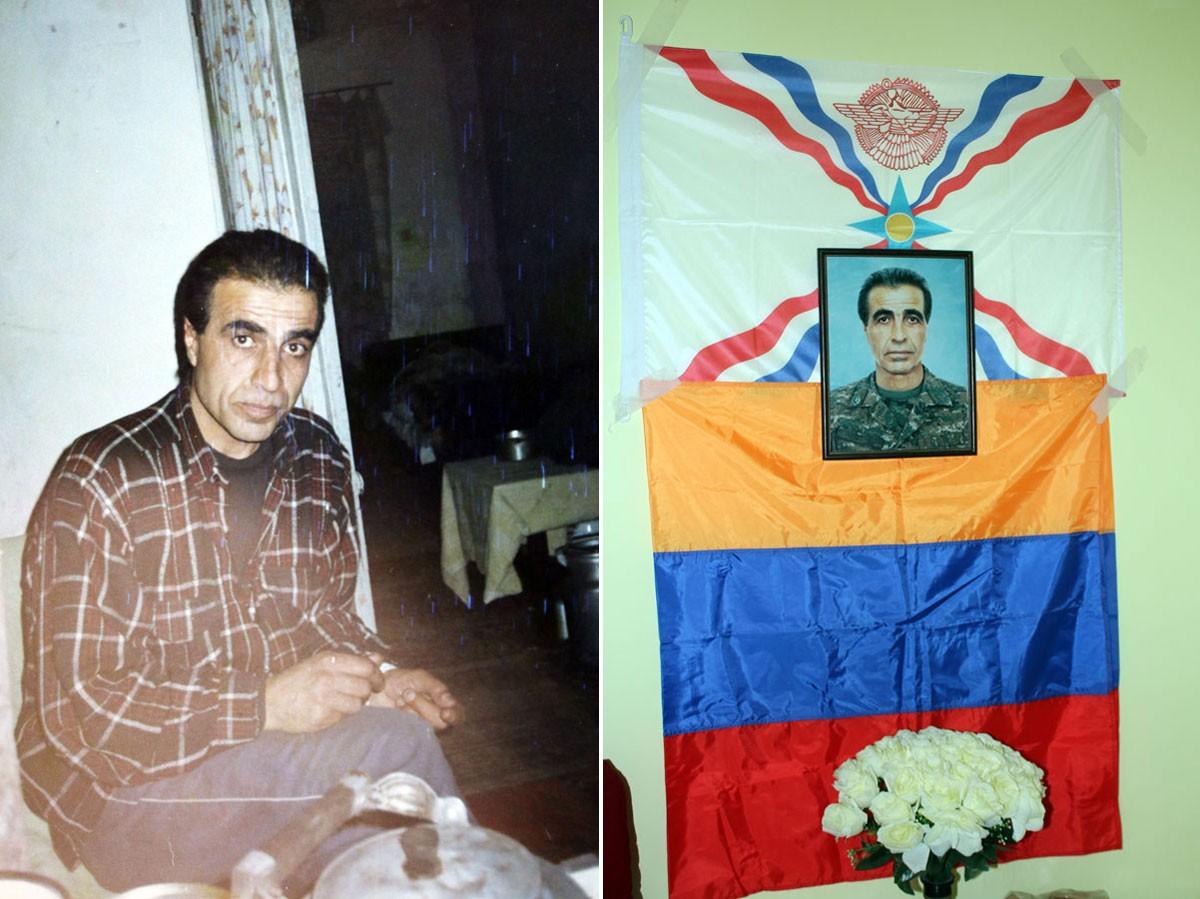 Untended Apple Trees: Rudik Sarkhoshev Volunteered for 2020 Karabakh War and Never Returned
Rudik Sarkhoshev used to tend apple trees in his garden in Armenia's Arzni village before war broke out in Karabakh last fall.
When he heard that the Azerbaijani military launched its offensive, the Assyrian decided to volunteer.
Sarkhoshev was rejected serval times for his age, but he persisted.
He would have turned sixty next month. His family was informed that he was killed in a drone strike near Hadrut.
Sarkhoshev's wife Raya, wipes the tears from her eyes and points to apple trees her husband once lovingly looked after. The now untended land has blotches of yellow grass.
"He planted all the trees himself, and everyone has a crop this year. No year has yielded as much as this year," said Raya, 59.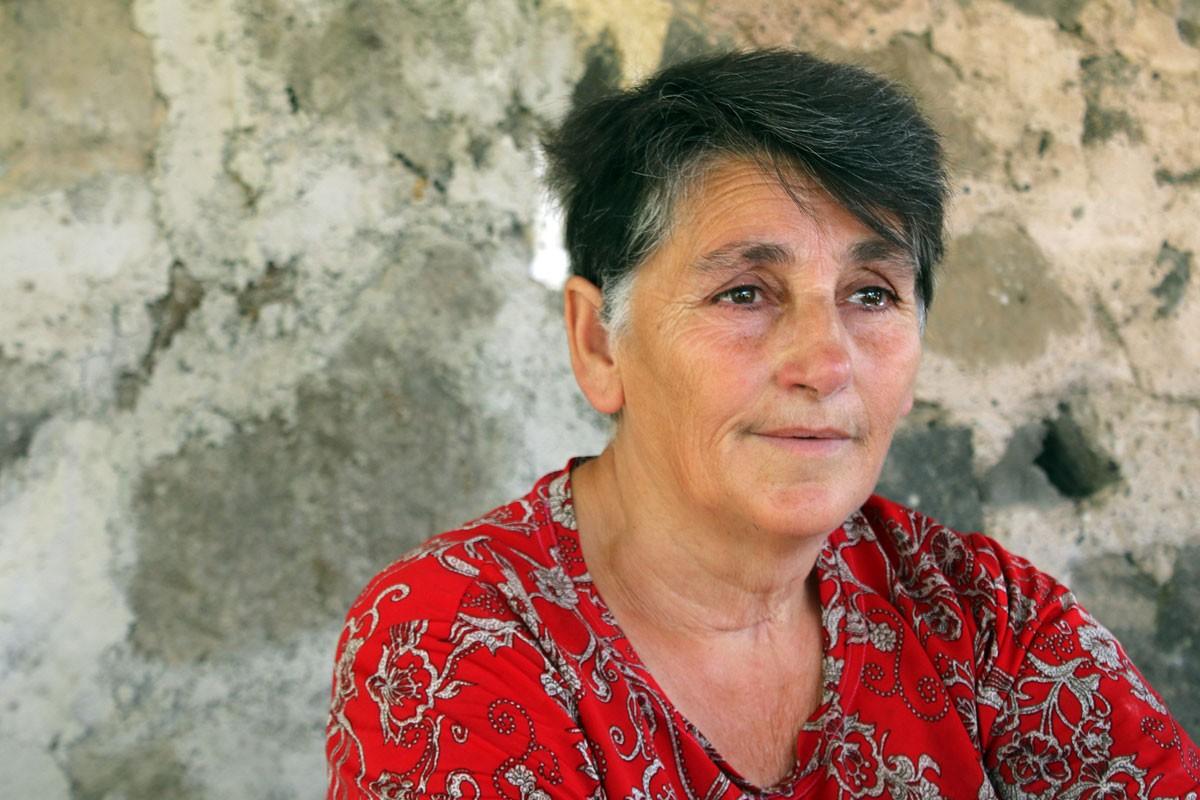 Rudik Sarkhoshev's birthday is August 28, an Assyrian pilgrimage day. He would say he was lucky to be born on that day.
"He used to ask, Wife, I'm turning sixty, will you mark it?" says Raya.
Robert and Sarah, the couple's children, sit silently at a table in the yard.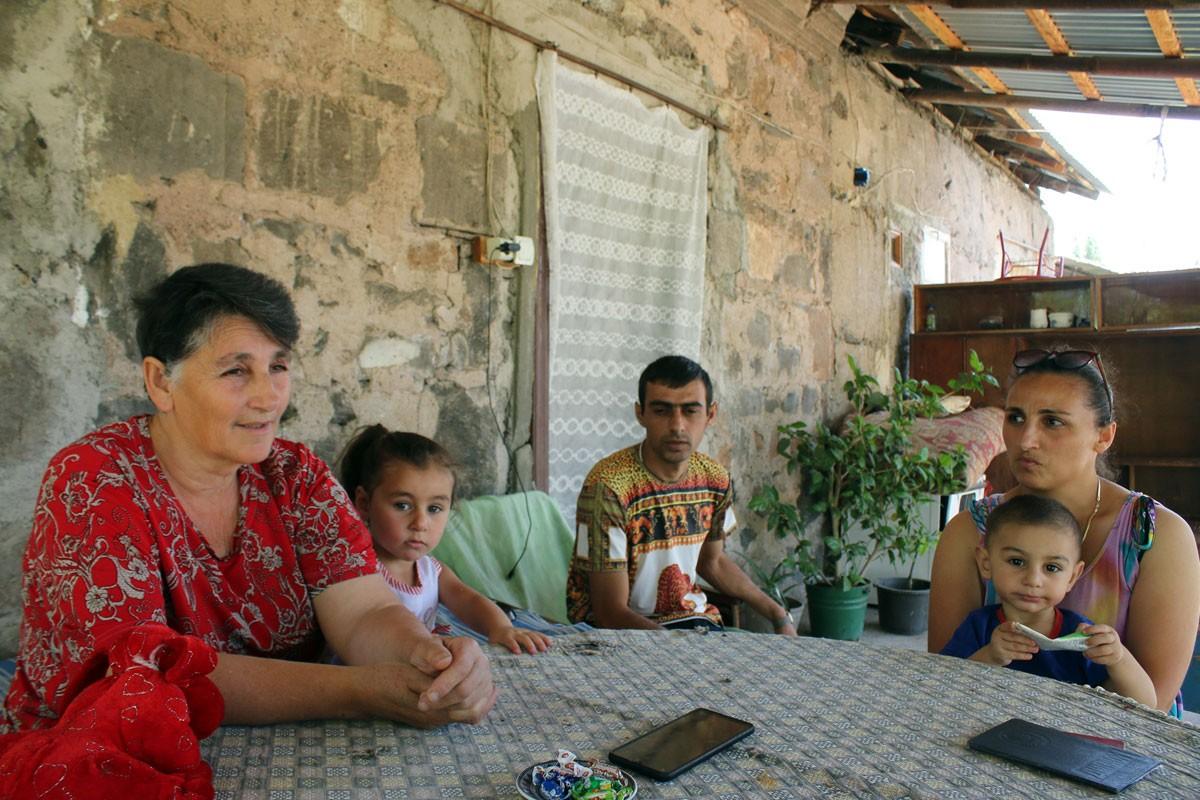 Mr. Sarkhoshev mainly worked a laborer in the fields, earning 3-4,000 AMD daily. Mrs. Sarkhoshev says that even with such a small income he's managed to buy small gold jewelry for his three grandchildren.
She says her husband graduated from the Ivanovo Agricultural Institute in Russia and that they were married at that time. Robert was one year old when they spent three months together in Ivanovo.
Mrs. Sarkhoshev recollects that in 1989, on his way back from Moscow, a bunch of Azerbaijanis caught her husband on a train, and he spent a month in prison in Baku.
She says that it was the start of rising tensions between Armenia and Azerbaijan, and the Azerbaijanis accused her husband of being Armenian.
"They beat him so much. They said he was an Armenian. He replied that he was Assyrian, but they did not believe him," says Mrs. Sarkhoshev, adding that they even went so far to check with the Ivanovo Institute. The Azerbaijani released him after finding out he was Assyrian.
"If he wasn't Assyrian, would they have let him go?" I ask Mrs. Sarkhoshev.
"Perhaps they would have killed him," she answers.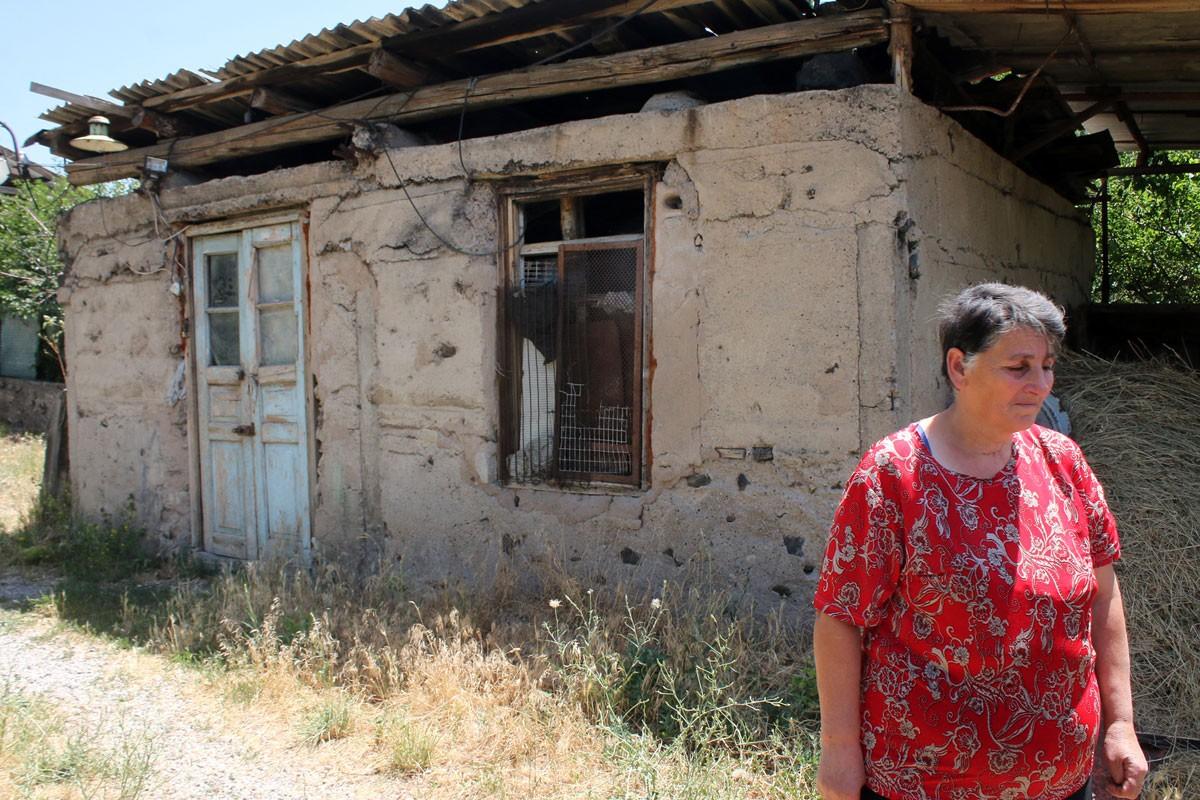 The family had no news from Mr. Sarkhoshev for eight days after he was sent to Hadrut. He called his son-in-law on October 8, saying he was fine. Two days later, Rudik Sarkhoshev was killed.
"Only half of his body was found intact. They took a photo and sent it to me," says Mrs. Sarkhoshev, asking Sarah to show it to us.
"I can't believe he's not here. He's always with me," says Robert.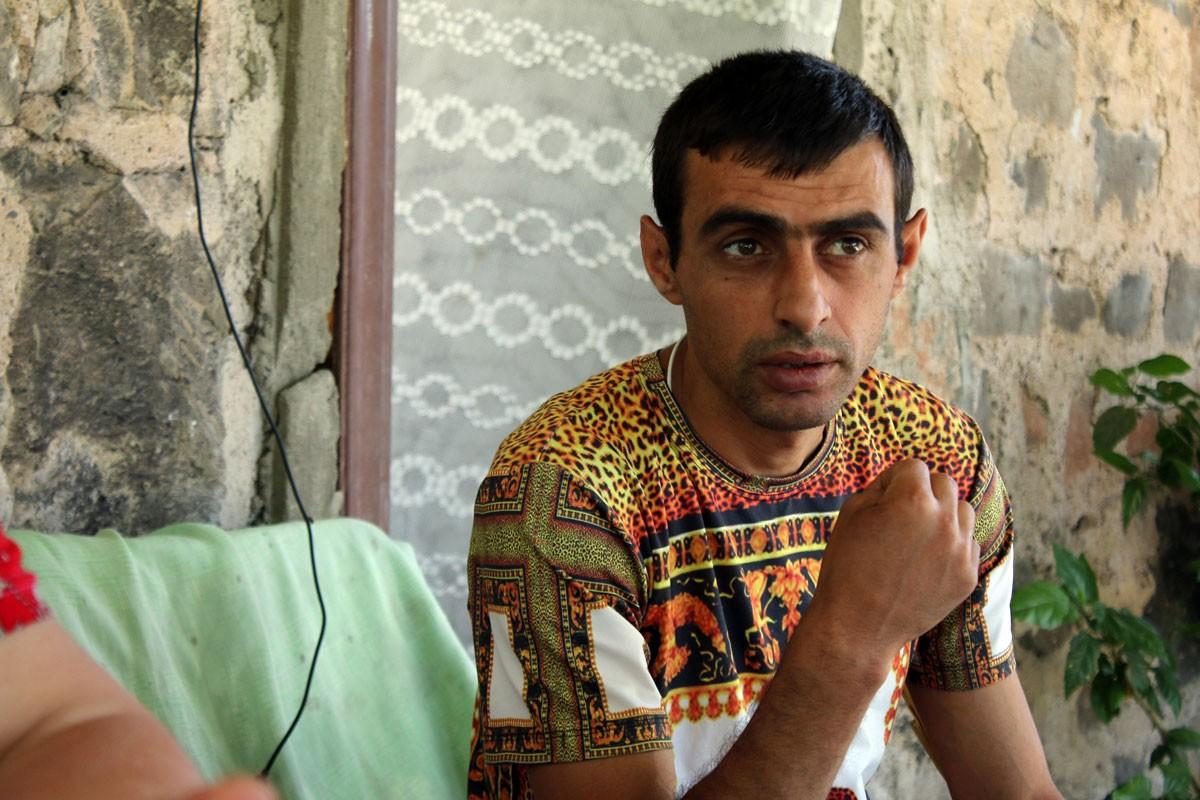 Mrs. Sarkhoshev and I enter the living room. It is the only renovated room in the house. There is also her husband's memorial. Looking at her husband's picture, Raya wipes her eyes again. A deafening moan is heard. She says he had so many goals. He wanted his son to get married and renovate his house.
Most of the living room furniture was purchased on credit.
Mrs. Sarkhoshev has worked as a cleaner at the Arzni School for thirty years. The school is now named after her husband's grandfather, USSR Hero Sergei Sarkhoshev.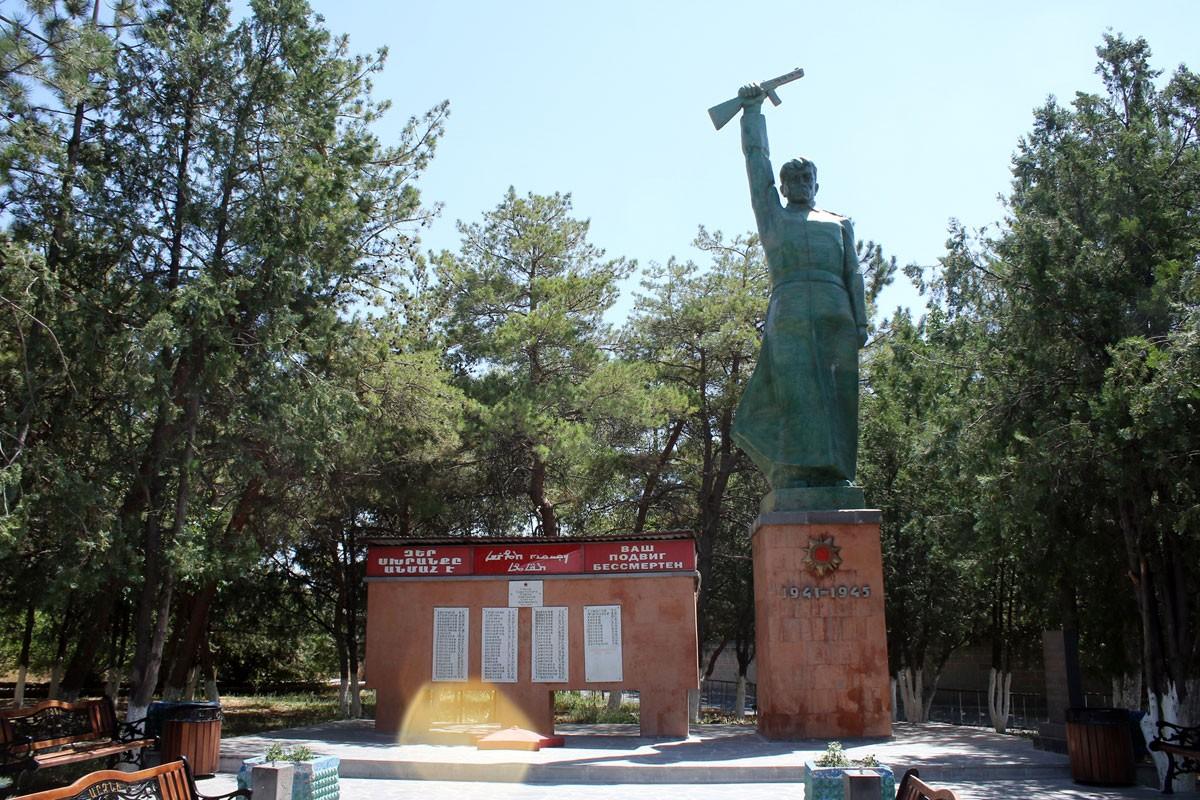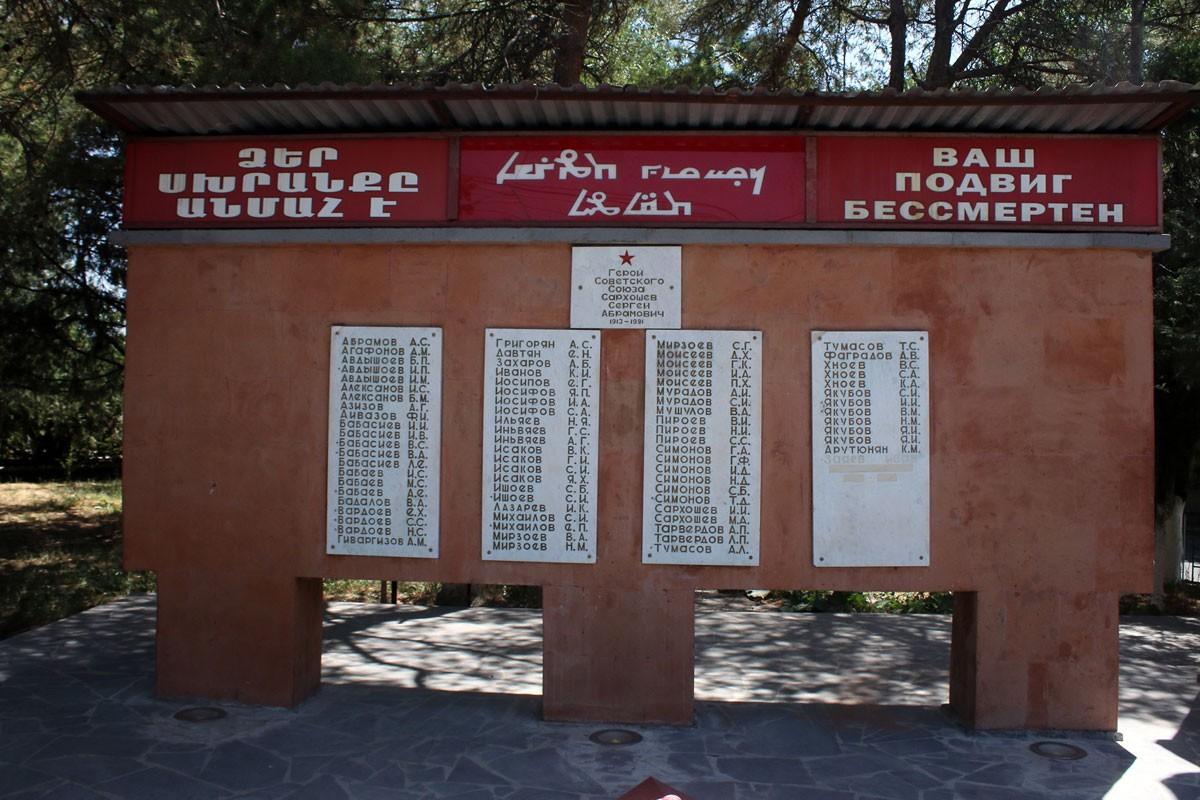 The Sarkhoshevs have not yet received the lump sum of 10 million drams allocated to the families of the war victims.
The family says a surname inaccuracy is the cause of the hold-up
Robert says the house caught fire in the 1930s and burned his grandfather's documents.
"The grandfather's last name was misspelled later, which was never corrected. They haven't yet given that money because of a 1930s mistake," says Robert.
Sara says they've hired a lawyer and hope to resolve the matter in the courts.
Photos by Hakob Poghosyan
If you found a typo you can notify us by selecting the text area and pressing CTRL+Enter