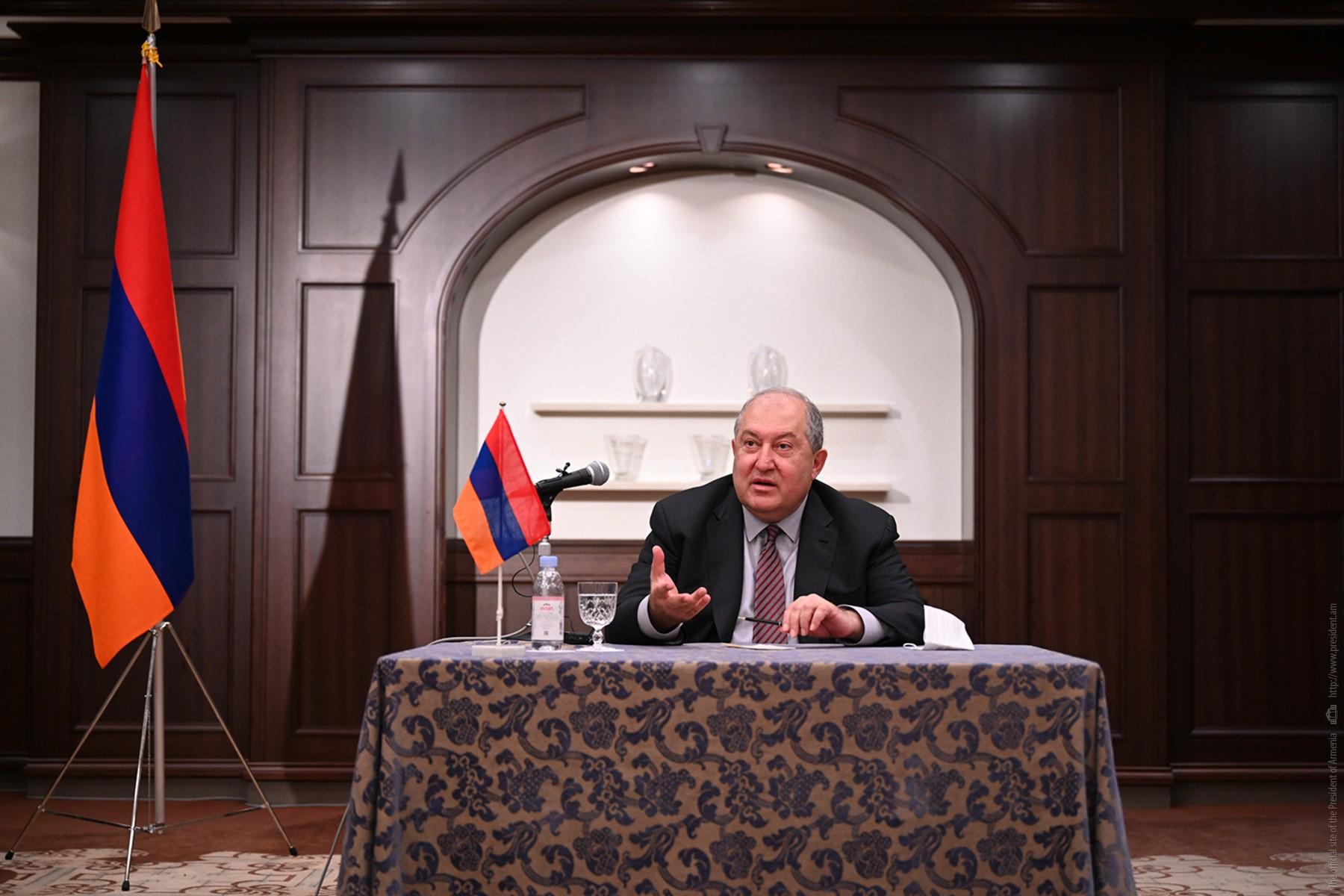 Armenian President in Japan: Calls for Removal of Barriers to Diasporan Input
Meeting with members of the Armenian community in Japan today, Armenian President Armenian Sarkissian described the situation in Armenia following last year's war in Karabakh as a "crisis", adding that it will take years to resolve the issues facing the country.
Sarkissian stressed the need to accept the new reality and to learn the bitter lessons from the recent past.
Sounding an optimistic note, Sarkissian said Armenia must rally its resources, especially the advantages of having a vast diaspora, to turn the country around.
"Our main resource is the people. We have an advantage here because we have the diaspora. There are many Armenians living in Russia, the United States, France, all over the world. It is a huge advantage. We have compatriots who educate and are educated, who create and obtain experience. They can bring all that to Armenia, but we place obstacles in their path. The 21st century, after all, will not be a century of natural resources. The largest companies in the world, for a long time, are not oil based but are technology companies," said Sarkissian.
The Armenian president called for the removal of all barriers now preventing worldwide Armenians from serving the homeland.
Sarkissian said one of the aims of his working visit to Japan is to meet with leading technology companies.
"Armenia and Japan can work together, especially in the field of advanced technology I hope that Japanese companies will participate in the process of technological development of Armenia," Sarkissian told community members.
If you found a typo you can notify us by selecting the text area and pressing CTRL+Enter