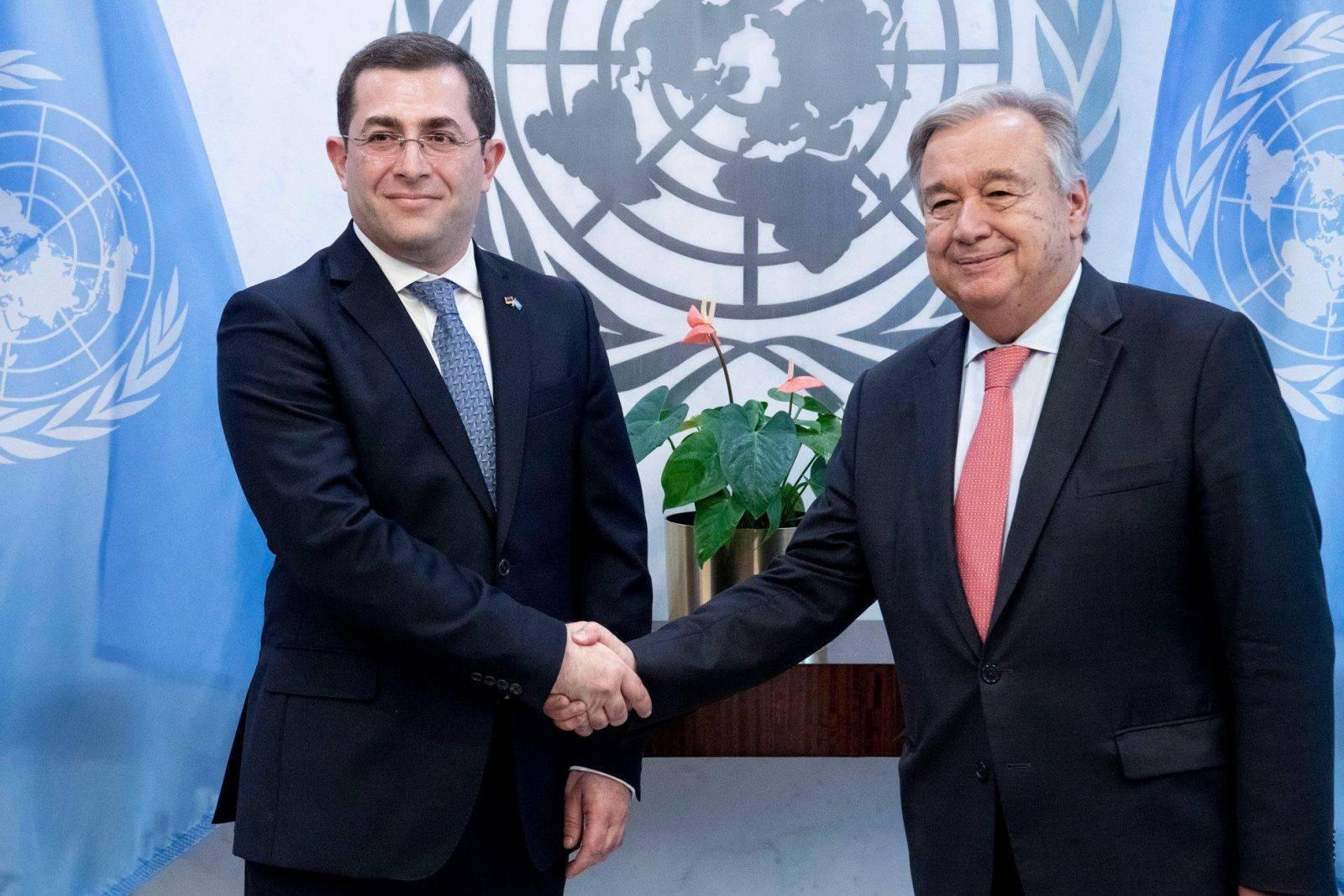 Armenia's U.N. Representative Writes to António Guterres About Azerbaijani Misinformation
The July 20, 2021 letter of Armenia's Permanent Representative to the U.N. Mher Margaryan addressed to the UN Secretary-General and President of the U.N. Economic and Social Council has been published. The letter refers to the third voluntary review document submitted by Azerbaijan to the U.N. High Level Political Forum on Sustainable Development.
The letter emphasizes that Azerbaijan is once again manipulating the process of submitting a report within the U.N. to spread misinformation about the Nagorno Karabakh conflict.
Margaryan's letter, in part, reads:
"I am writing in relation to the third voluntary national review of Azerbaijan presented at the high-level political forum on sustainable development on 12 July 2021.
"Azerbaijan has yet again abused the important process of voluntary national reviews to disseminate misinformation and falsifications about the NagornoKarabakh conflict. In particular, the misleading references to a counter-attack in response to the aggression of the Armenian armed forces on 27 September 2020, contained in the national review of Azerbaijan, constitute nothing short of an attempt to deny responsibility for the pre-planned large-scale military aggression conducted against the people of Artsakh (Nagorno-Karabakh Republic), inflicting immense human suffering, atrocities, ethnic cleansing and a major humanitarian crisis at the time of a global pandemic."
The full document is available HERE.
Armenian Foreign Ministry photo. (From left): Mher Margaryan, UN Secretary General António Guterres
If you found a typo you can notify us by selecting the text area and pressing CTRL+Enter