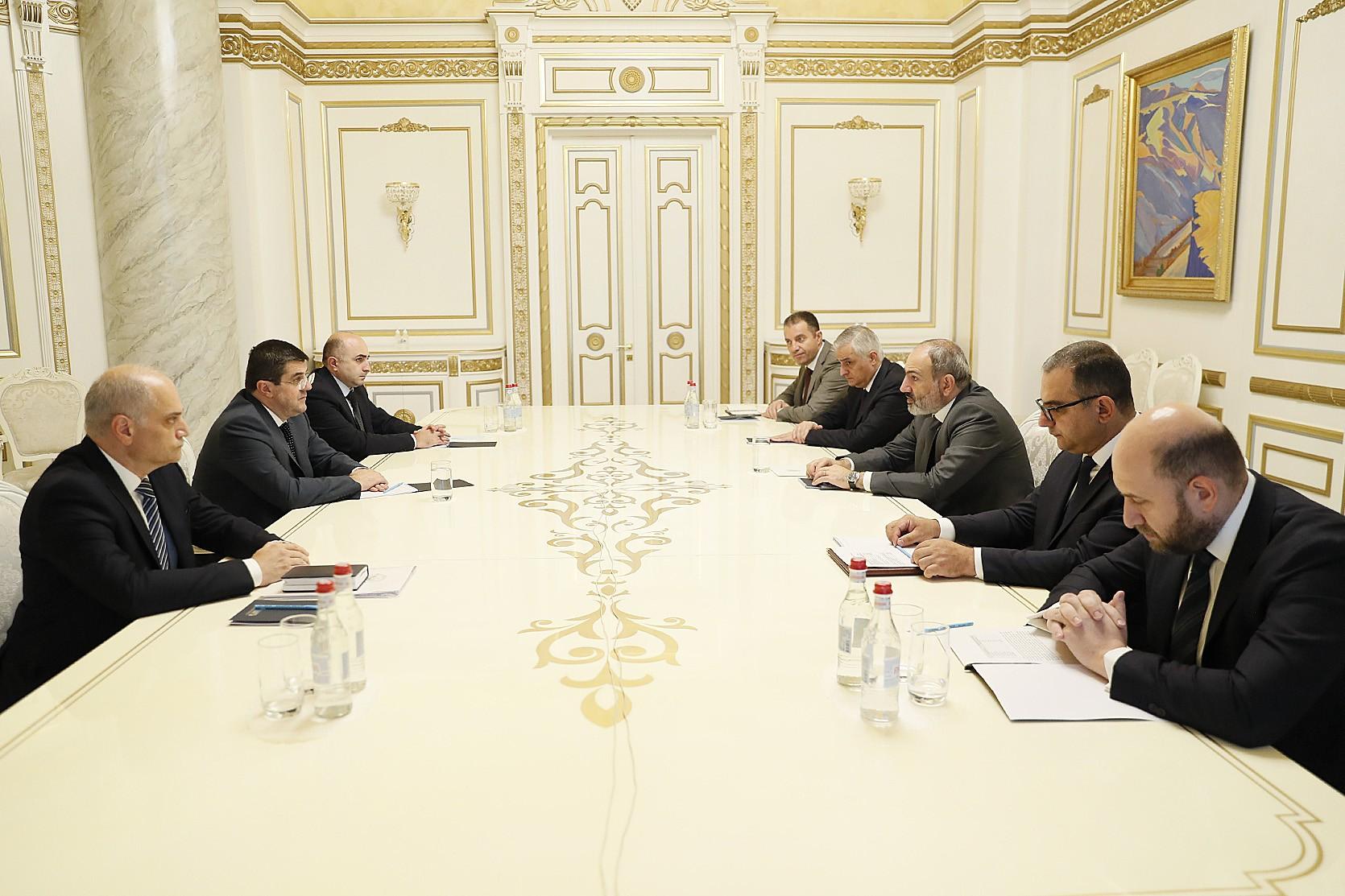 Pashinyan, Artsakh President Meet in Yerevan; Discuss Economic Development
Armenian PM Nikol Pashinyan and visiting Artsakh President Arayik Harutyunyan met today in Yerevan and discussed possible economic development programs for Artsakh.
Pashinyan, according to a statement released by his office, stressed the need to transform assistance projects into an overall development strategy to kick start the Artsakh economy.
Harutyunyan noted that his government managed to maintain a stable social situation in Artsakh because of the resources provided by the Armenian government.
"Regardless of the number of displaced people, we did not have any acute problems," Harutyunyan claimed, noting that Artsakh still faces a housing problem.
The Artsakh President praised the Armenian government for targeting resources to Karabakh but confessed that more is needed to make up for the big losses suffered by the agriculture and energy sectors.
Harutyunyan said the Artsakh state budget will reach 30 billion AMD in revenues, almost double the 16-17 billion envisaged in the 2021 draft budget.
He noted that Blaze Metals, the country's largest taxpayer that owns the Kashen copper mine, will pay 20-25 billion in taxes to the state.
If you found a typo you can notify us by selecting the text area and pressing CTRL+Enter