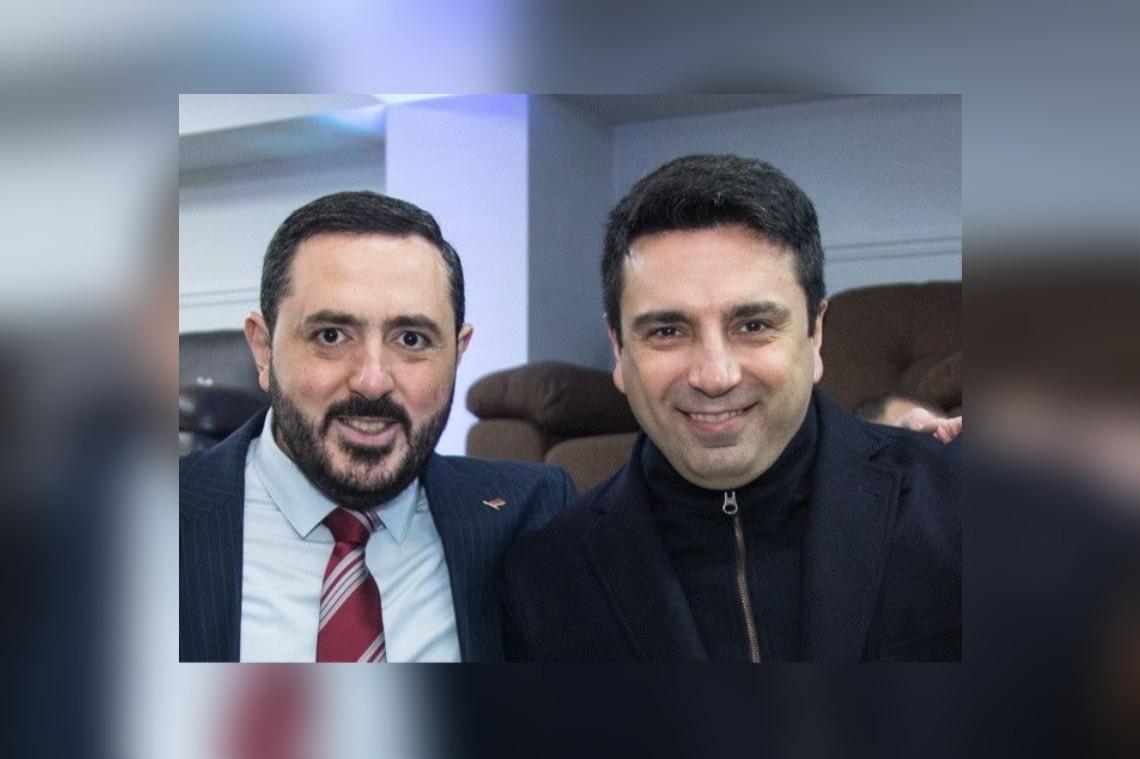 Furniture Favors: Armenian Parliament Chief of Staff, Brother, Major Government Suppliers
Newly appointed Chief of Staff of Armenia's National Assembly Vahan Naribekyan and his brother Garik have been supplying furniture to various government agencies for years.
The brothers own two furniture companies – Argavand Furniture and Damkar LLC.
On August 3, Vahan Naribekyan was appointed Chief of Staff by his close friend Alen Simonyan, whose was recently elected Parliament Speaker.
Argavand Furniture LLC lists the staff of the Prime Minister, the Police, the State Revenue Committee, and various ministries as customers.
Of note is that of the 151 furniture contracts Argavand signed with government agencies over the years, only three were signed before Nikol Pashinyan and his team came to power in the spring of 2018.
All remaining contracts, exceeding 250 million drams, were signed when Pashinyan's Civil Contract party first came to power in the executive branch and now in the legislature.
The largest of these furniture contracts was signed in July 2019, for 37 million drams, with Yerevan State University. This year, contracts were signed with the Ministry of Justice (4 million AMD) and the Ministry of Emergency Situations (800,000 AMD).
On February 2, 2020, then Parliament Vice Speaker Alen Simonyan attended the opening, in the Ararat village of Argavand, of a new Argavand Furniture display room.
Damkar LLC, owned by Garik Naribekyan, was founded in 2018. Since then the company has signed furniture supply contracts totaling 70 million AMD with government agencies.
Vahan Naribekyan, a member of the ruling Civil Contract party, denies that his longtime friendship with Simonyan has anything to do with winning government contracts.
Vahan Naribekyan told Hetq that the family companies won the bids due to the low prices offered and the merchandise quality.
When asked why Damkar LLC was founded right after Nikol Pashinyan came to power in the spring of 2018, Vahan Naribekyan said Argavand Furniture's business had grown.
"Any company, if properly managed, grows. Argavand Furniture LLC is an importer. In order not to confuse import and production, my brother's Damkar LLC started production," Vahan Naribekyan responded.
Naribekyan said after being appointed National Assembly Chief he handed the day-to-day operation of Argavand to his brother Garik.
Top photo (from left): Vahan Naribekyan and Alen Simonyan at the February 2, 2020 opening of Argavand Furniture store. © bravo.am
If you found a typo you can notify us by selecting the text area and pressing CTRL+Enter