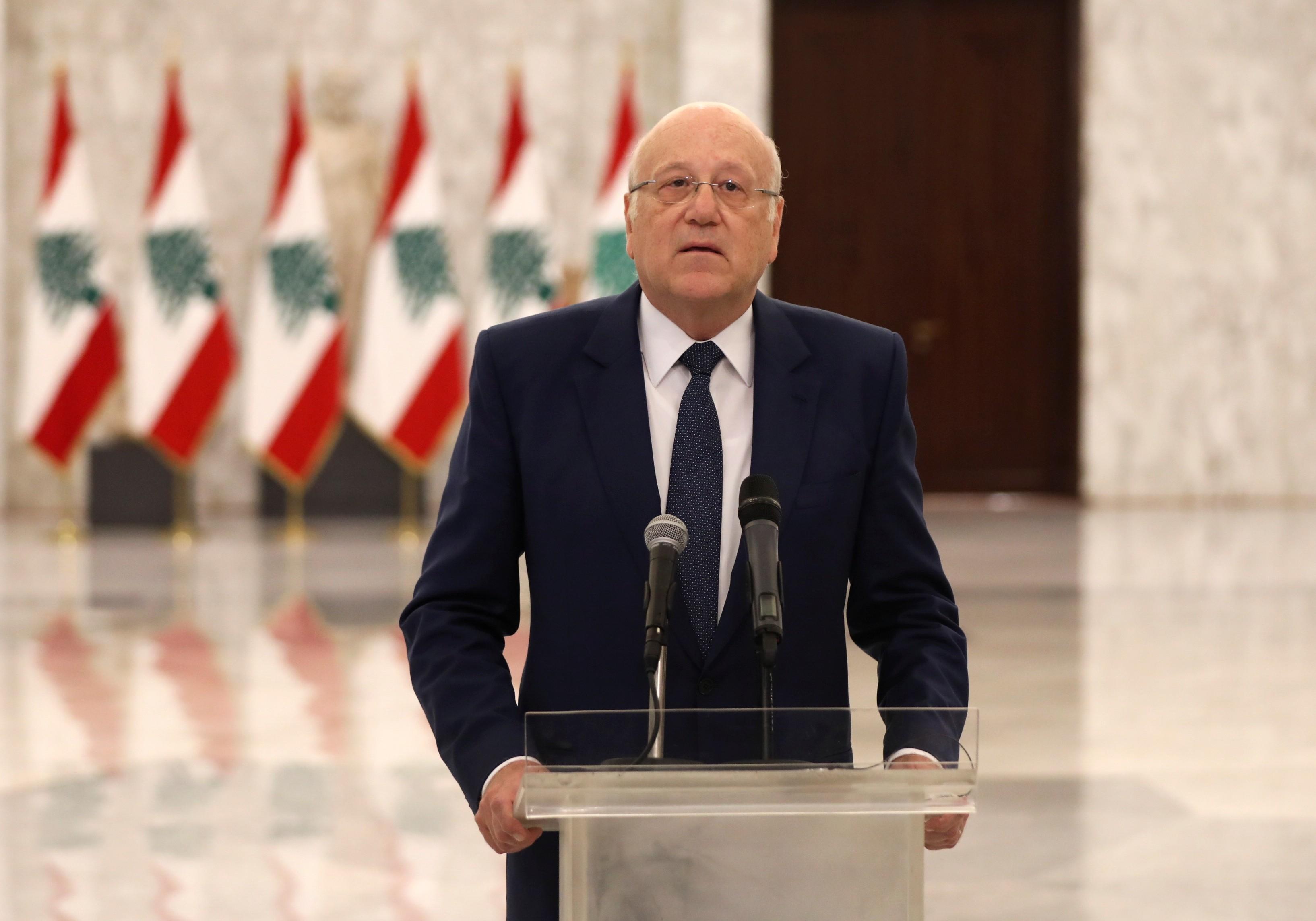 Lebanon Forms New Government; One Armenian Gets Ministerial Post
Lebanese President Michel Aoun has approved the composition of a government of national salvation, ending a thirteen-month impasse as the country wrestles with one of the worst crises in its history.
Speaking to reporters at the Baabda Palace, Secretary of the Prime Minister Mahmoud Mekiya said that President Aoun had signed a decree appointing Najib Mikati as Prime Minister.
The cabinet includes twelve Christians and twelve Muslims in line with Lebanon's sectarian politics. The Prime Minister is always Sunni Muslim, the President a Christian Maronite, and the Parliament Speaker a Shiite Muslim. There is only one woman among the ministers.
George Boujikian, the only Armenian in the government, will hold the post of Minister of Industry. His candidacy was nominated by the ARF.
Newly appointed Minister of Economy Amin Salam will be the main negotiator with the International Monetary Fund, and newly appointed Minister of Justice Henry Khoury will deal with judicial reforms.
The political crisis in Lebanon escalated in late August last year, when Hassan Diab resigned as Prime Minister after an explosion ripped the port of Beirut. The next prime minister, Mustafa Adib, failed to form a government. As a result, in October last year, the parliament asked former Prime Minister Saad Hariri to return, who resigned because of the 2019 protests.
Protests and strikes have raged throughout Lebanon during the past two years. Demonstrators have focused on the deteriorating economy plagued with hyper-inflation and unemployment.
Top photo: New Lebanese PM Najib Mikati (Photo by REUTERS / Mohamed Azaki)
If you found a typo you can notify us by selecting the text area and pressing CTRL+Enter